Please note: The Wolf Conservation Center is offering limited onsite programming during this time. Please refer to our Program Calendar for a list of upcoming events. We are not accepting visitors that have not registered for a program in advance. Thank you for your anticipated understanding.

Visit the Wolf Conservation Center
Come meet the wolves! We do not allow drop-in visitors, so please sign up for one of our programs:
Run Like a Wolf is a virtual challenge to complete 100 miles on foot or 200 miles on a bike throughout the month of August.
Enjoy the opportunity to photograph some of the WCC's wolves from unique vantage points!
The WCC is excited to offer virtual programs to camps, classes, and more! 
Throw your birthday to the wolves! Guests will celebrate by creating "presents" for the WCC's Ambassador wolves and will learn about wolf behavior.
Camp out overnight with the 40+ wolves that call the WCC home! With wolves, vultures, and open skies, we're New York's version of Yellowstone!
What Visitors Have to Say: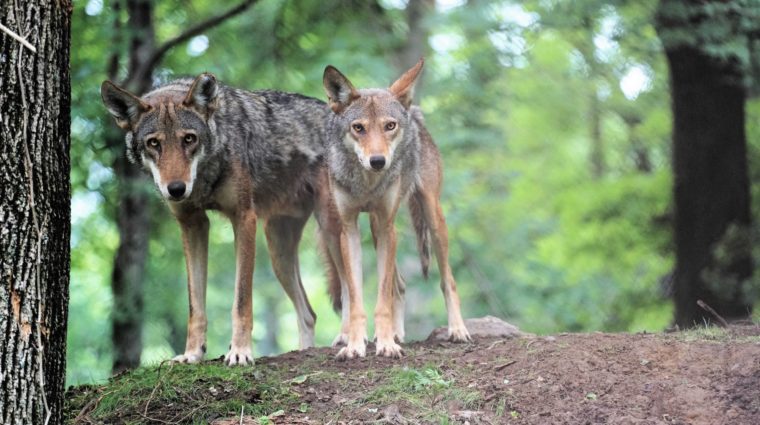 Two Wild Red Wolves Found Dead in North Carolina, Reducing Population to 9 Known Wolves
The U.S. Fish and Wildlife Service announced that two wild-born red wolves were found dead in July; necropsy results are pending. There are currently only nine red wolves known to remain in the wild. On July 6, USFWS biologists detected a mortality signal from a GPS collar belonging to red wolf male 2186; a search…
We Need Your Help. Join the Fight to Save Wolves: