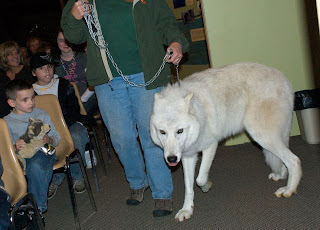 The hardest working wolf we know visited the Hudson Highlands Nature Museum in Cornwall-on-Hudson, NY on Saturday. Atka explored the room, ignoring an "enrichment towel" (now we know he's not a big fan of opossum pee), but enjoying some of the other scents we put out to help make the visit interesting for him.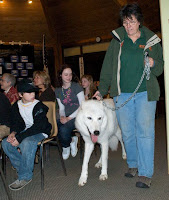 Atka even managed to press one of the buttons on the "Sounds of the Hudson River" display, setting off a train whistle. I wish I knew what he was thinking, but I do know that the visitors enjoyed the opportunity to view an Arctic Gray wolf from a few feet away.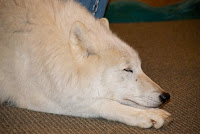 Hopefully Atka will visit again, but even when he's not there, the museum. which is situated in an amazingly scenic area, is definitely worth a visit! So check it out if you get the chance. Tell them Atka sent you!