An Afternoon with Jean Craighead George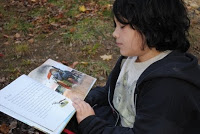 On October 16th, the WCC kicked of National Wolf Awareness Week a day early with a very special event honoring Westchester's own Jean Craighead George, the Newbery Medal-winning children's author and environmentalist. Mother Nature provided the perfect autumn day and Jean treated both children and adults with an intimate and inspirational talk.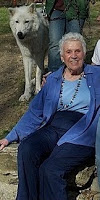 She described her adventures growing up in Washington DC where she never spent a day indoors. Jean is the daughter of naturalists and clearly the acorn doesn't fall far from the tree. It was fascinating to learn about her life experiences and how they helped shape so many of her wonderful stories. After Jean's talk, WCC guests, staff, and volunteers lined up to have Jean personalize copies of one of her newest works, "The Buffalo are Back", as well as so many of her other classics. Everyone enjoyed visiting ambassador wolf Kaila and the group successfully spotted the red and Mexican gray wolves on view too. We ended our afternoon howling for the wolves. We listened for a reply but only the wind howled in return.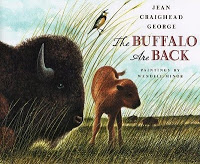 To learn more about the works of Jean Craighead George please visit her website at www.jeancraigheadgeorge.com.