Natural Health and Wellness for Your Pet Seminar to Benefit the WCC!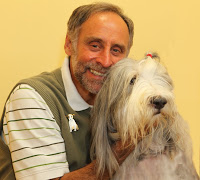 October 23, 2010 – Join Smith Ridge Veterinary Center and O2 Living to learn about the natural methods of health care available for man's best friends – your beloved dogs and cats!
Smith Ridge Veterinary Center's founder, Dr. Marty Goldstein, is a conventionally trained veterinarian who started to explore natural therapies for his patients decades ago. He is the author of the top-selling "The Nature of Animal Healing," has appeared on the Oprah show, and is the host of the Sirius/XM satellite radio show, "Ask Martha's Vet." He has also cared for the pets of many celebrities in our area such as Martha Stewart and musician Rob Thomas. He will be joined by several of his colleagues who will lecture/demo on a variety of natural care approaches including: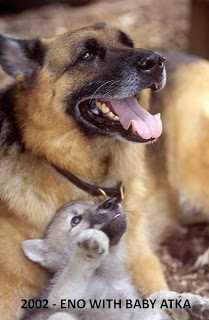 * Newly emerging natural therapies
* Non-toxic cancer treatments
* Acupuncture for animals
* Chinese-based food therapy
* Tui-Na (Chinese medical massage)
* The pet food problem and the right way to feed your pet
* A natural approach to pet allergies.
Debbie Gross Saunders Ph.D will also give a presentation on physical therapies for dogs.
O2 Living will offer natural healthy-for-humans snacks, beverages and lunch. Space is limited to the first 75 who register! Click here to view our October schedule and register today!
All profits go to benefit the WCC and registration fees are tax deductible!
Click "more" to view the seminar's itinerary!
More…
Schedule
• 8:30 – 9:00 a.m. – Registration with Organic Coffee & Tea, fresh juice, and delicious gluten-free muffins
• 9:00 – 10:15 a.m. – Dr. Marty Goldstein – A new way to think about health and disease in pets
• 10:15 – 10:30 a.m. – Break with healthy snacks and O2 tea samples
• 10:30 – 12:00 p.m. – Dr. Marty Goldstein continued: Natural Approaches to Health & Disease in Pets
• Noon – 1:00 p.m. – Lunch – a hearty sampling of soups, chicken, salads and desserts from O2 Live Food Catering
• 1:00 – 1:50 p.m. – Dr. Mike Bartholomew – Lecture/Demonstration of acupuncture for animals & a look at Chinese-based food therapy and Tui-Na (Chinese Massage)
• 2:00 – 2:30 p.m. – Dr. Dongho Seo – Natural Approaches to Pet Allergies
• 2:30 – 2:45 p.m. – Break with healthy snack and juices
• 2:45 – 3:45 p.m. – Debbie Gross Saunders, Ph.D – Lecture/Demonstration of physical therapies for conditioning and/or treating injured dogs
• 4:00 – 4:45 – Melinda Miller – Evolution of the Petfood Industry; how to evaluate your pet's diet and decide what your pet should eat