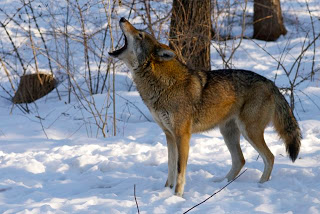 Red wolf howling
We couldn't help but notice that the Wolf Conservation Center has a lot of fans who are great artists. Often people, especially students, present us with beautiful drawings or paintings when we're at programs. Sometimes they even sketch Atka during the program! Well, we want to see more of your amazing work, so we're announcing our first Art Contest, open to everybody who is 18 years-old or younger.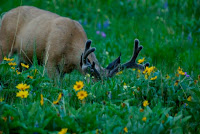 Elk grazes in Yellowstone National Park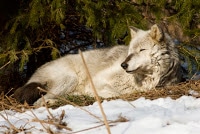 Kaila resting in the sunlight
We're looking for drawings or paintings of wolves or their environment (which can include the other animals they live with). The rules are very simple and they're all here. We'll be awarding prizes in a bunch of different categories (and probably be giving some out randomly). Teachers – you can enter as a class if you want. The deadline isn't for a while so you have plenty of time to think of what to draw. And please spread the word!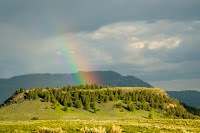 Yellowstone National Park
Can't wait to see your work!