The Leader of the Yellowstone Wolf Project Talks about Wolves, Weight and their Important Role in the Ecosystem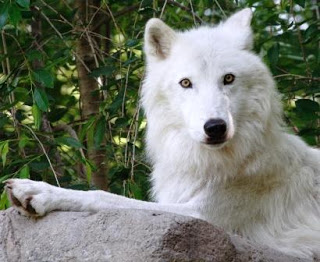 What?! Twice my size?
Doug Smith, the leader of the Yellowstone Wolf Project, discusses wolves, their positive impact on nature, and two remarkably large wolves that live in the most remote areas of our country's fist national park. During this year's research Smith's team discovered the largest wolf currently residing in Yellowstone, 760M. The male weighs 147 pounds – almost twice the size of Atka and far larger than the average gray wolf residing in the Northern Rocky Mountain States! Smith also reveals that according to the most recent counts, the Yellowstone wolf population has stabilized following two consecutive years of decline. Smith believes that with the stabilization of this wolf population, the Park' ecosystem as a whole is becoming more balanced. To read the interview from Examiner.com, please click here.
The fate of the Northern Rocky Mountain wolf population is currently unknown. This uncertainty is not a product of Mother Nature, it's one of politics. Wildlife advocates fear that the recent introduction of bills, amendments, riders and settlements pose an enormous threat to wolves and time is running out. Please read Wolves and Politics: An Update for an overview of the proposed legislation and what you can do about it.