Up, Up and Away on Earth Day!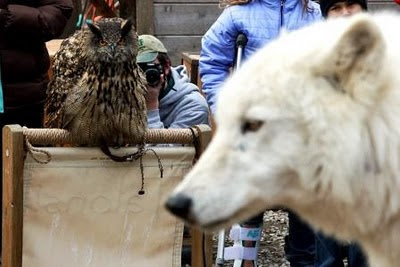 Atka and Big Mama the Eagle Owl
We're celebrating Earth Day this month with an exciting bird of prey experience presented by TALONS where guests will meet, fly and catch beautiful feathered ambassadors! Atka wasn't keen on sharing the spotlight with "Big Mama" when TALONS last visited and the eagle owl seemed to be a bit put off as well… The two spectacular predators engaged in an epic staring contest, wowing our guests all the while.
Make sure you bring a camera! Guests will be given many opportunities to photograph our feathered friends and to be photographed with them too! Space is limited so click here for more information and to register today!