Time To Do A Double Take!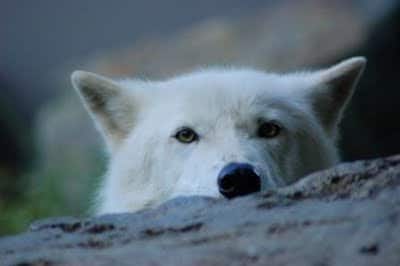 Malik of the International Wolf Center
Someone's playing peek-a-boo and it's not you know who! There's a good reason that this handsome fellow has an uncanny resemblance to the Wolf Conservation Center's star ambassador wolf, he's Atka's older brother! Atka's two older brothers, Malik and his littermate Shadow, are star ambassadors themselves working at the International Wolf Center (IWC) in Ely, Minnesota and they need your votes! The IWC is among the many wonderful not for profits competing in the Chase Community Giving Grant Contest. They're currently in 11th place and with our help we can get them to the top. Voting is now open so please give Atka's family support today!