The Mexican Wolf Recovery Effort Takes Another Blow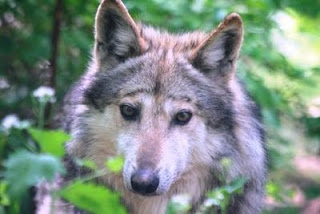 Mexican gray wolf M904
A year ago, former Governor Bill Richardson of New Mexico issued an executive order prohibiting commercial and recreational trapping within the Mexican wolf recovery area in his state. Wildlife advocates applauded the Governor's action as it demonstrated a momentous step for the recovery of the critically endangered Mexican gray wolf. Unfortunately, the Governor's gesture was short lived. Yesterday New Mexico's State Game Commission voted to end Richardson's trapping ban, a move that puts wild lobos at risk of being trapped and snared by the indiscriminate devices.
The Mexican Wolf recovery effort has suffered significant setbacks over the years. During the recovery program's 13 years, numerous lobos have been illegally killed (including 2 females that at one time called the Wolf Conservation Center home) and more recently the largest wildfire in Arizona's history burned through much of the lobo recovery area. With just 50 Mexican wolves currently living in the wild, the future of this critically endangered species needs more advocates like the former Governor taking action. The lobo just can't get a break…
To read more about this latest hurdle posing a threat to Mexican wolf recovery in our country, please click here.