Center for Biological Diversity Steps Up for Lobos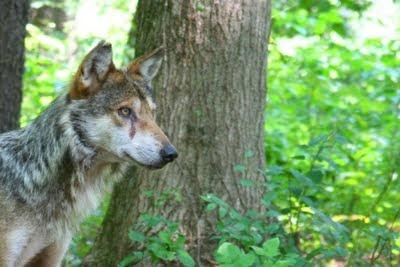 Mexican gray wolf M805
A year ago, former Governor Bill Richardson of New Mexico issued an executive order prohibiting commercial and recreational trapping within the Mexican wolf recovery area in his state. Wildlife advocates applauded the Governor's action as it demonstrated a momentous step for the recovery of the critically endangered Mexican gray wolf. Unfortunately, the Governor's gesture was short lived. Last month New Mexico's State Game Commission voted to end Richardson's trapping ban, a move that puts wild lobos at risk of being trapped and snared by the indiscriminate devices. Thankfully, the Center for Biological Diversity announced yesterday that they intend to sue the New Mexico State Game Commission and New Mexico Department of Game and Fish over the decision to resume trapping.
The Mexican Wolf recovery effort has suffered significant natural and unnatural challenges over the program's 13 years. With just 50 Mexican wolves currently living in the wild, the future of this critically endangered species needs help. Big thanks to the Center for Biological Diversity for standing up for this misunderstood predator. If you too applaud their actions, please show them your support.
Click here to read the Center for Biological Diversity's Press Release.