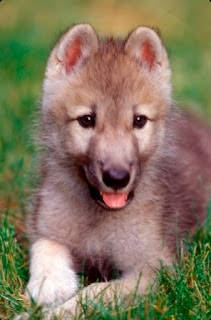 Atka as a young pup
Atka and crew had a really fun night visiting Tomkins Cove Public Library yesterday. Dozens of families braved the rain to attend the program, some even showed up decked out in full Wolf Conservation Center outfits! The first family to arrive are big Atka fans, they first met him when he was just six months old! They have followed Atka's adventures for close to a decade and they can't wait to meet Alawa and Zephyr when they next visit the Center!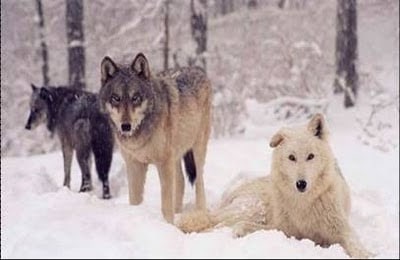 Ambassador wolves Kaila, Lukas, and Apache
We also had some time to reflect on all of the friends we said goodbye to over the past year or so. When they first heard of Apache's passing in March of 2010, tears flowed among three generations within their family. Ambassador wolves Apache, Lukas, and Kaila are in my thoughts often, last night I was reminded of just how vast an impact these beautiful animals had.