Arizona Game and Fish Commission Considers Releasing More Lobos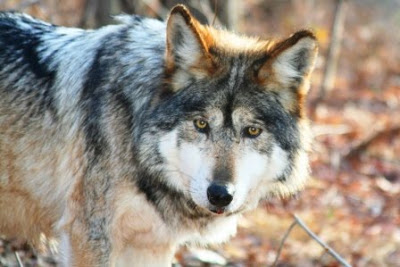 F837's litter-mates were released into the wild in 2006 and 2008
The Arizona Game and Fish Commission voted yesterday to amend its previous policy that opposed any new releases of captive Mexican wolves into eastern Arizona. By changing their policy, the Commission will consider releasing wolves on a case by case basis to compensate for any loss in the wild lobo population.
This move could represent a significant step in the effort to grow the wild Mexican wolf population, which numbered close to 50 at the end of 2011.
The Mexican gray wolf (Canis lupus baileyi), or "lobo," is the smallest, southernmost occurring, and most genetically distinct subspecies of gray wolf in North America. Aggressive predator control programs at the turn of the century all but exterminated the Mexican wolf from the wild. With the capture of the last 7 remaining wild Mexican wolves approximately 30 years ago, a captive breeding program was initiated helping to save the Mexican wolf from extinction. Today, the captive population consists of over 300 animals, and encompasses close to 50 zoos and wildlife facilities throughout the United States and Mexico.