Kids Creating A Brighter Future For Wolves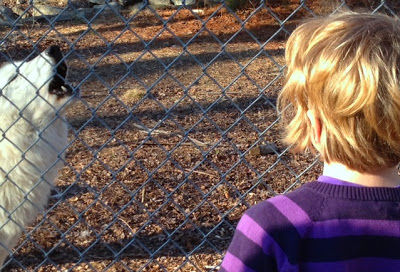 Turner Burns consulting with Atka
Wolves, their recovery, and the status of this keystone predator in the United States continue to be hot topics in in our country. In the past year we've seen many US wolf populations go from endangered to hunted, leaving so many wildlife advocates exhausted, angry, and discouraged. While some have lost hope, others are rolling up their sleeves ready to take on the environmental challenges of the future, and they're not even old enough to vote!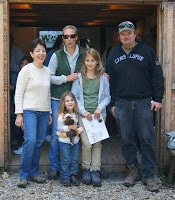 Alyssa (center) with NWC
Last summer the Wolf Conservation Center (WCC) shared some encouraging stories about young conservationists with compelling missions. Among the young dynamos we put in the spotlight is eleven-year-old Alyssa Grayson from Rhode Island. Although still in middle school, Alyssa is busy doing public wolf presentations within her community and beyond for schools, libraries, zoos and more. She caught the attention of the National WolfWatcher Coalition (NWC) and has since become the organization's first Junior Adviser. Earlier this month, the Humane Society of the United States announced that Alyssa won the HSUS Kind Kid Award, 2012 and will be presented with the award right here at the WCC later this month!
Today we're introducing another young wolf enthusiast who is taking on adult issues with great energy and imagination. Seven-year-old Turner Burns just recently launched his website: http://kidsforwolves.org/, a site to teach people "why it's so important to know about wolves." Way to go, Turner!
Turner and Alyssa exemplify the amazing potential of their generation to make this world a better place and thankfully, people are continuing to notice 🙂
If you know a young wildlife conservationist that is making a difference, please share your story with Maggie at maggie@nywolf.org.