Celebrating the Mexican Wolf's Return to The Wild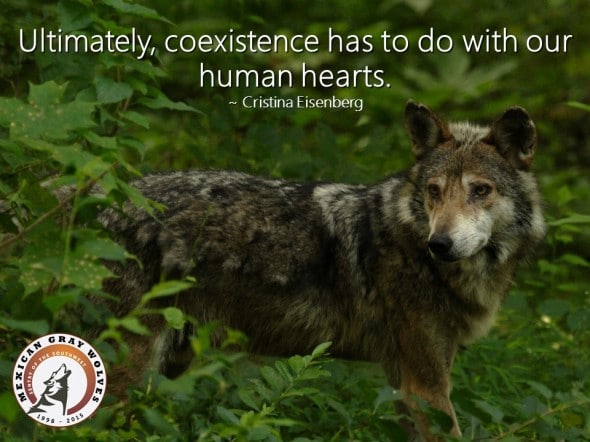 On March 29, 1998, 11 captive-reared Mexican gray wolves were released to the wild for the first time. Missing from the landscape for more than 30 years, the howl of the rarest and most unique subspecies of gray wolf was once again greeted by the mountains of the southwest. This month marks the 17th anniversary of this historic event, a significant milestone for the lobo and wildlife conservation.
In honor of this "wild holiday," children and adults alike are opening their hearts and howling loud for the Lobo! Happy #LoboWeek!