Opinion: Cecil the Lion and Compassionate Conservation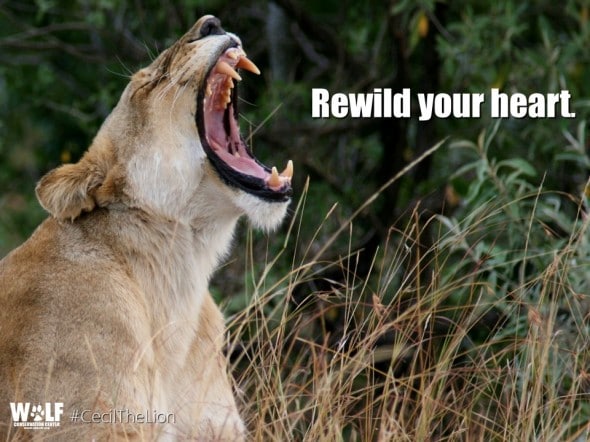 BY CHRIS GENOVALI AND PAUL PAQUET, SPECIAL TO THE VANCOUVER SUN, AUGUST 10, 2015
Ultimately, how we relate to wolves, bears, lions, and other carnivores is determined by the social values and mores of the culture we inhabit. Increasingly, we are realizing our treatment of large predators is a test of how likely we are to achieve co-existence with the natural elements that sustain us.
Isn't it time we strive to live peacefully with other animals with whom we share space, and into whose homes we've moved? What say you?
Chris Genovali is executive director for Raincoast Conservation Foundation. Dr. Paul Paquet is Raincoast's senior scientist.