It's National Wolf Awareness Week!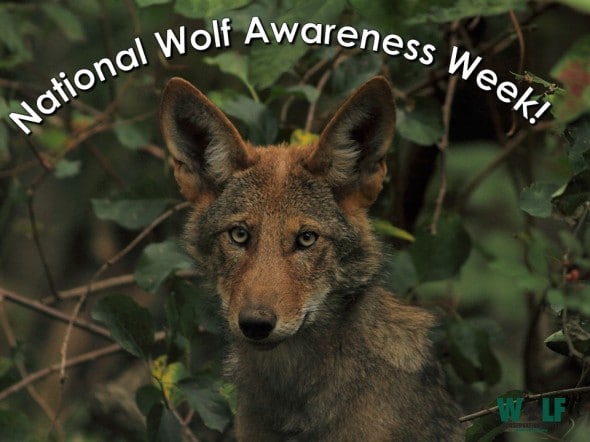 National Wolf Awareness Week begins on October 12th! Wolves have long been shrouded by myth and superstition, this week provides an opportunity to opening the door to understanding the importance and plight of the keystone species. It's a time to recognize wolves as an ESSENTIAL part of our natural landscapes and to engage others to become interested and active in wolf survival. Here's an introduction to the critically endangered Red wolf and Wolf Conservation Center's efforts to recovery them.
(This video was produced in 2013. The status of the red wolf recovery program current estimated population of wild red wolves has changed. Please see below)


Take Action for Red Wolves
Red wolves remain among the world's most endangered species. The current estimate puts the only wild population of red wolves at their lowest level (50 – 75) since the late 1990s.
Only one place on the planet are wild red wolf populations viable and secure – North Carolina. But the state's Wildlife Resources Commission has asked U.S. Fish & Wildlife Service (USFWS) to terminate the red wolf recovery program there, a move which would inevitably result in the loss of the last wild population of red wolves and render the species extinct in the wild.
While USFWS, the very agency charged by federal law with protecting the endangered species, continues to review the program, it has halted all captive-to-wild releases and management activity critical to the success of this recovery program.
Please sign the petition to urge USFWS to restore the Red Wolf Recovery Program.