Conservation Groups Taking U.S. Fish and Wildlife To Court Over Red Wolves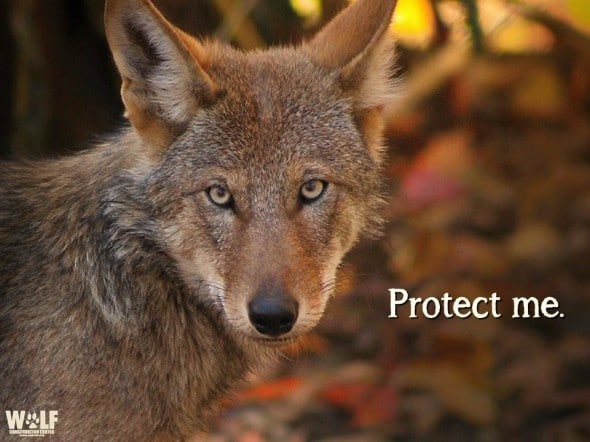 Conservation groups filed a complaint late yesterday in the US District Court for the Eastern District of North Carolina against the US Fish and Wildlife Service (USFWS) for its failure to protect the world's only wild population of red wolves and its illegal action in authorizing the killing of a breeding female red wolf.
They criticize USFWS, the very agency charged by federal law with protecting the endangered species, for failing to undertake the legal analysis required by the ESA and for its active role in allowing the illegal take of additional red wolves.
The conservation groups involved in the litigation include the Red Wolf Coalition,Defenders of Wildlife and the Animal Welfare Institute (AWI), and are represented by the Southern Environmental Law Center (SELC).
Red wolves remain among the world's most endangered species. The current estimate puts the only wild population of red wolves at their lowest level (50 – 75) since the late 1990s.
Only one place on the planet are wild red wolf populations viable and secure – North Carolina. But the state's Wildlife Resources Commission has asked USFWS to terminate the red wolf recovery program there, a move which would inevitably result in the loss of the last wild population of red wolves and render the species extinct in the wild.
While USFWS continues to review the program, it has halted all captive-to-wild releases and management activity critical to the success of this recovery program.