Wolf Advocate Ashley Shares the Stories of Fallen Wolf Sisters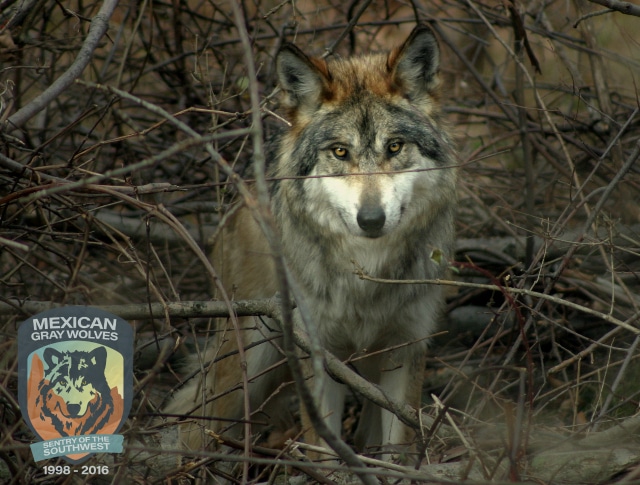 In July of 2006, Wolf Conservation Center Mexican gray wolf F838 was released in the wilds of Arizona. For the first time in her life, there were no fence-lines, no gates, just the vast wilderness to explore and bring back to balance.
Tragically, just a few months after her adventure had begun, we received dreadful news. F838 was dead – illegally killed. Two years later her sister, F836, was granted a life in the wild only to suffer the same fate as her littermate. Each wolf had only a few months to enjoy their rightful place in the wild.
As we celebrate #LoboWeek and 18 years of wolves on the wild landscape of the southwest, we also mourn. We honor those lobos who died at the hands of heartless criminals. We honor the lobos who lost their lives and opportunity to contribute to the recovery of their rare species.
#LoboWeek is also a time to replenish. A time to strengthen our resolve to restore these essential creatures to their ancestral home in the wild and renew our commitment to the recovery of America's most endangered gray wolf.
Ashley, an 8th grader and member of the WCC P.A.C.K. Fellowship, shares the stories of Mexican gray wolf sisters F838 and F836.