Urgent – Wolves Need You To Take Action Today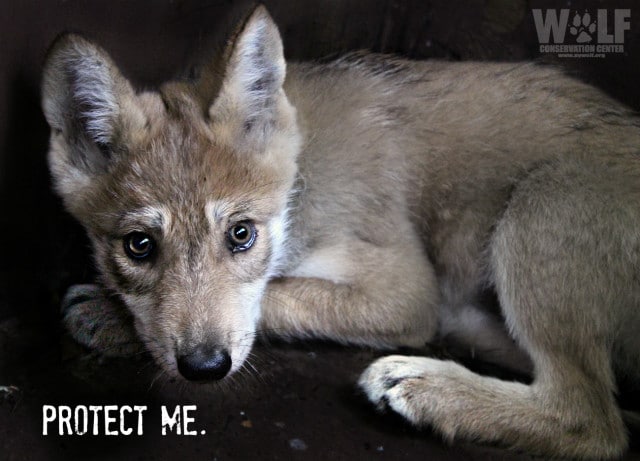 The Interior and Environment Appropriations bill is expected to be brought to a vote on the House floor tomorrow and and the must-pass spending bill is loaded with dozens of toxic riders taking aim at our air, water, climate, wildlife and public lands. The bill also includes three wolf-related riders. Please contact your House representative today and leave a message urging him/her to:
Vote NO on the Newhouse (R-WA) National Wolf Delisting Amendment: This amendment would block all Endangered Species Act (ESA) protections for gray wolves in the continental United States by 2017. This species is currently listed as endangered in most of the lower-48 states. While the return of gray wolves in the northern Rocky Mountains and the Great Lakes has been an incredible success story, this iconic American species still only occupies a small portion of its former range and wolves have only just started to re-enter areas like northern California, where there are large swaths of suitable habitat. A national delisting for wolves would reverse the incredible progress that the Endangered Species Act has achieved for this species over the past few decades and once again put the gray wolf at risk of extinction.
Vote NO on the Pearce (R-NM) Mexican Gray Wolf Delisting Amendment: This amendment would block federal funding for the endangered Mexican gray wolf under the Endangered Species Act (ESA) even though there are fewer than 100 of these rare wolves left in the United States and fewer than 25 in Mexico. It would also limit recovery to "historic range," even though the extent of that range is far from clear, and scientists say the wolves must be restored to new habitats to recover. Blocking federal funding to help recover these wolves and keeping them out of suitable habitats they need to recover is a recipe for extinction.
Vote YES on the Beyer (D-VA) Strike Anti-ESA Riders Amendment: This amendment would effectively strike three damaging riders in the underlying bill that attempt to block recovery efforts and Endangered Species Act (ESA) protections 3 species including wolves.