Conservation-Minded Kiddo Launches Campaign for the Wolf Conservation Center

By giving endangered species a voice via her artwork, 10-yr-old Bria of Faces Of The Endangered is making a difference one painting at a time.
By means of her passion and creativity, the pint-sized wildlife artist and advocate is raising awareness and support for the Wolf Conservation Center!
Now through November 29th, 75% of all of Bria's original paintings and $5 from every print will be donated to the WCC on Giving Tuesday (November 29) – a day when all donations made to the WCC will be matched up to $20,000!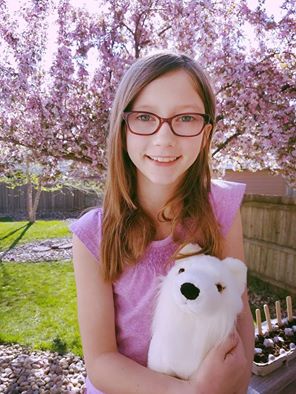 "I read about all of the endangered animals and I couldn't believe what is happening to these wonderful creatures. I want to paint all the endangered animals and donate the money to give them a face so they don't disappear."