Wolf Conservation Center Presents at Annual WAZE Symposium at Tufts University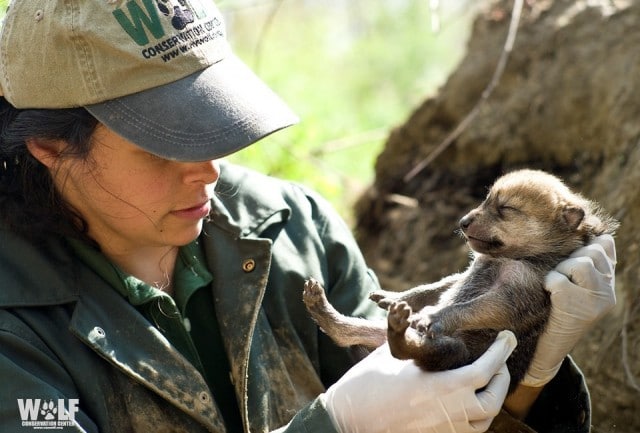 Photo: Rebecca Bose and a Mexican wolf pup
Various wildlife professionals are descending upon Cummings School of Veterinary Medicine at Tufts University this weekend for their annual WAZE Symposium, dedicated to providing veterinary students with access to the most current information regarding the medicine and conservation of wildlife, aquatic, zoo and exotic species. The WCC's Curator, Rebecca Bose, will present a detailed look at the challenges and triumphs involved with saving critically endangered red wolves and Mexican gray wolves through the WCC's participation in Species Survival Plans (SSPs). Howls of thanks to Rebecca and all wildlife professionals and advocates who work tirelessly to preserve native biodiversity!
More information about the WCC's participation in the red wolf and Mexican gray wolf recovery programs can be found here.
Learn more about the WAZE Symposium here.