Jason Momoa and Lisa Bonet Inspire Fans to #StandForWolves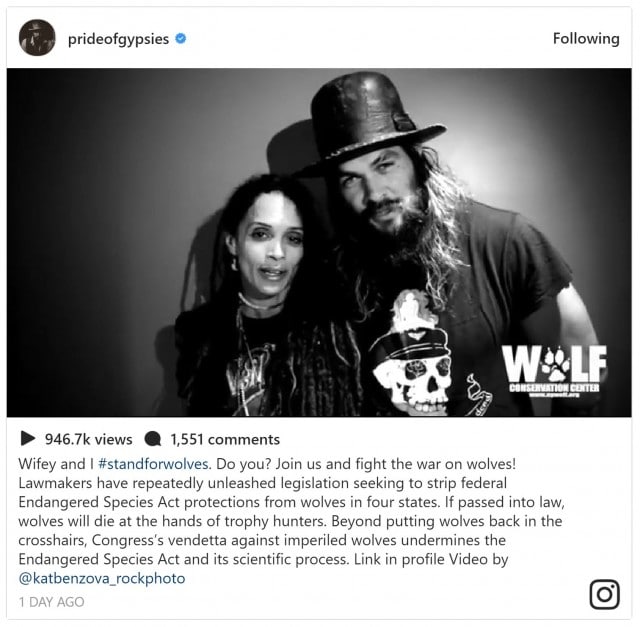 HOWLS of thanks to Jason Momoa and Lisa Bonet for encouraging fans to #StandForWolves!
Jason Momoa is a legend and not just because he played Khal Drogo, one of the most famous Dothraki leaders of all time on Game of Thrones, Nor is it because he stars as Aquaman – the breakout character of DC's Justice League. He and his renowned wife, Lisa Bonet, are positive forces who inspire fans across the world to make the world a better place.
There's no doubt that Momoa and Bonet clearly want to do their part to #stopextinction. The pair posted a video on Instagram yesterday asking fans to urge Congress to keep attacks on wolves and the Endangered Species Act out of the must-pass appropriations bill. And when Momoa and Bonet HOWL, their fans listen. To date, the video has been viewed nearly ONE MILLION times!
Join them in the fight for wolves! Take action today.
Aaawwwwooooooo!
Video by KATRINA BENZOVA