Major Victory for B.C. Grizzly Bears!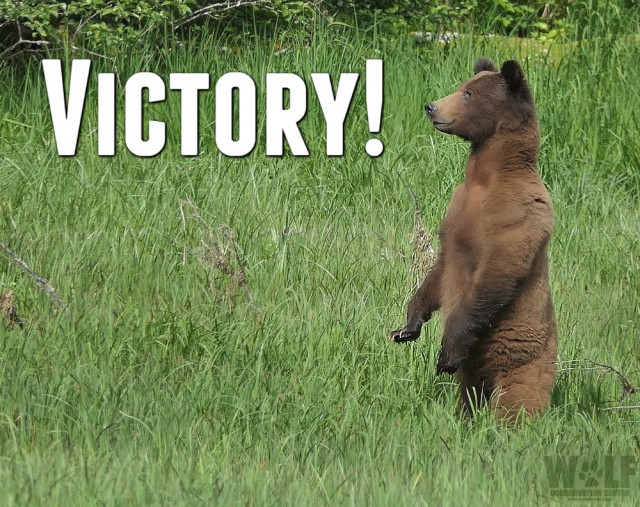 In June of 2017,
Wolf Conservation Center
staff and supporters encountered this beautiful grizzly bear in British Columbia's
Great Bear Rainforest
.
Once roaming widely across North America, B.C. is one of the last refuges of the grizzly bear, and at long last, the B.C. Government announced today a full and total ban on the grizzly bear trophy hunt!
"It took more than a couple decades of solid work from countless individuals, NGO's, First Nation communities to realize this dream but today the BC government finally capitulated and has announced a full and complete ban on the trophy hunt of grizzly bears," stated Ian McAllister, Executive Director at Pacific Wild. "Not just for the Great Bear Rainforest, but for the entire province. Going into 2018 knowing that grizzly bears will emerge from their dens this spring and will not be legally shot for sport, meat, or trophy is a truly great feeling."
Thank you, Pacific Wild!