Happy Birthday, Red Wolf M1784 a.k.a. Sam!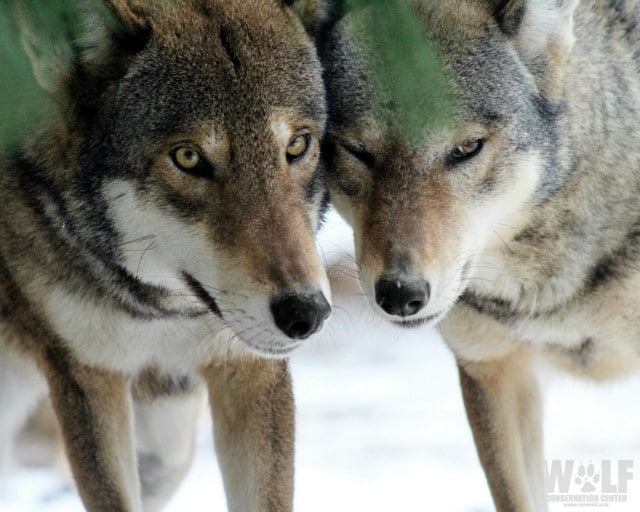 Birthdays abound! Wolves are mono-estrus, breeding only once a year during the winter months. So springtime is birthday season!
Today we celebrate the big eight for red wolf M1784, a.k.a. Sam!
M1784 recently transferred to the Wolf Conservation Center from the Museum of Life and Science, where he proved that, when it comes to wolves, it's all about family. M1784's mate, F1858 ("Veronica"), gave birth to a litter of four pups in the spring of 2017 and M1784 immediately embraced his new role as father. Keepers observed M1784 constantly bringing food to F1858 and the pups – he even brought the pups a rat when they were three weeks old! Be still, our beating hearts!
Learn more about M1784.
Today, with his well-earned badge of fatherhood, M1784 is poised to repeat last year's feat with a second litter sometime this month. So here's hoping M1784 gets a chance to rest up today on his 8th birthday. With potential pups on the way, he'll need as much energy as he can get! Happy birthday, M1784!
Watch M1784 and family via LIVE webcam.