Ambassador Wolf Milestone – It's Atka's Sweet 16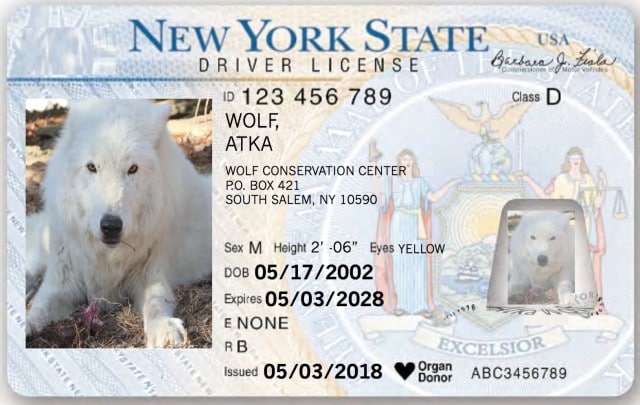 License to Thrill (and Educate)!
Today Ambassador Wolf Atka turns 16 years old!
The confident and charismatic ambassador has won the hearts and opened the minds of hundreds of thousands of people throughout his storied career.
Although Atka retired from his career as a traveling Ambassador a couple of years ago, he continues to interact with advocates around the world. In May 2017, Atka created his own email account (atka@nywolf.org) and has welcomed a steady stream of passionate emails ever since! He's Skyped with a budding scientist in Mexico, chatted with conservationists in Europe, and has received fan mail from all seven continents – even Antarctica!
And now with a license for his own set of wheels, his reach knows no bounds!
Happy Sweet 16, Atka! We love you!