Celebrating Wolf Week With North Carolina State University

What better way to promote red wolf recovery than by working with organizations that have a vested interest in safeguarding these critically endangered animals?
The Wolf Conservation Center was proud to join representatives from Defenders of Wildlife, Red Wolf Coalition, Museum of Life and Science, Wildlands Network, and the U.S. Fish and Wildlife Service(USFWS) at NCSU's "Wolf Week"! Hosted by Wolves 4 Wolves, a student-run organization focused on raising awareness for endangered wolf species, the week is filled with various wolf-related activities to allow students to learn more about these essential predators.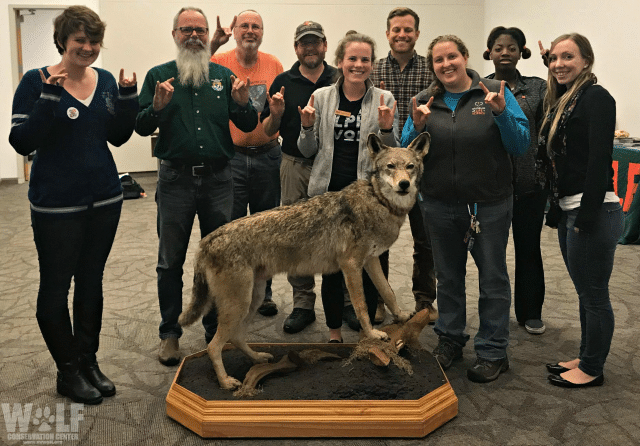 After all, North Carolina is the only place in the entire world where red wolves live in the wild – talk about school pride!
Visit
Wolves 4 Wolves
to learn more.
Note: The mounted red wolf died of natural causes and is used as an educational tool by USFWS.