Nine-year Old From Connecticut Honors Atka With A Poem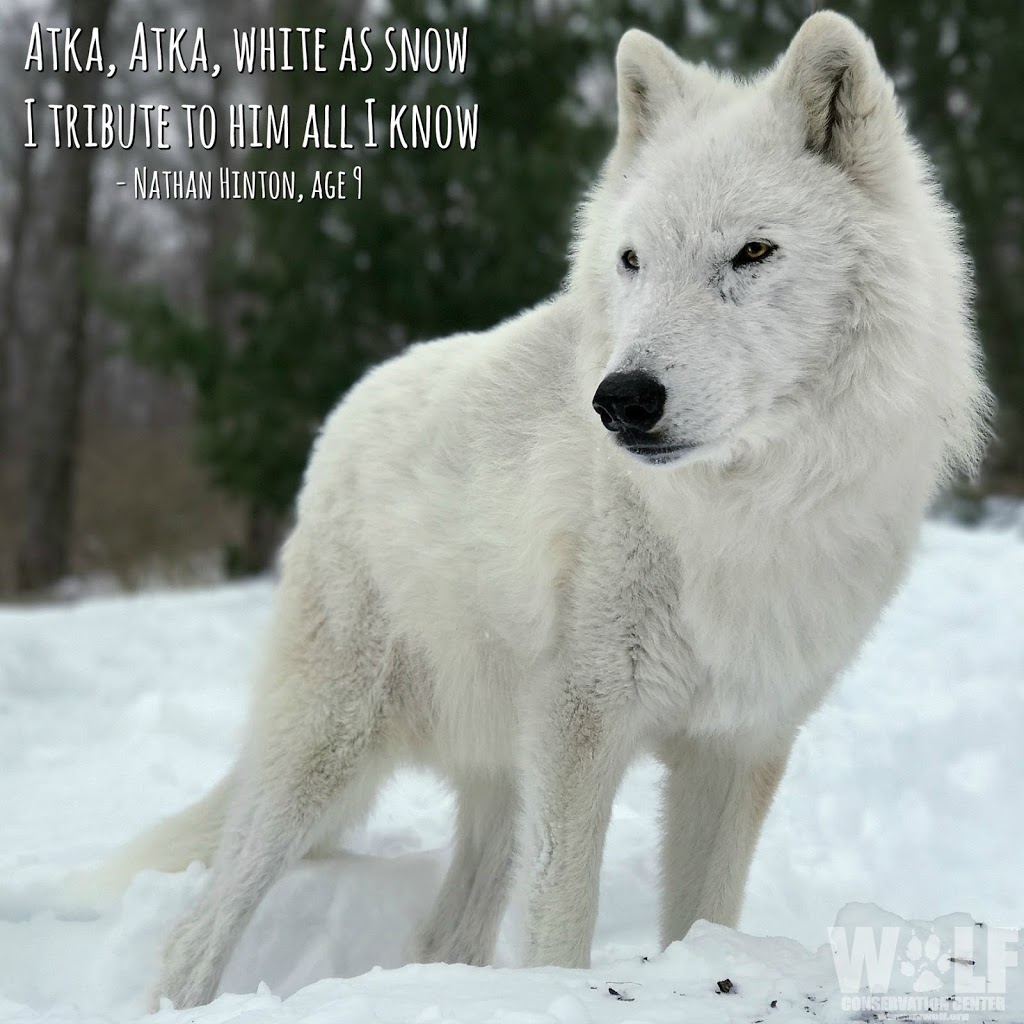 Ambassador wolf Atka was many things: a teacher, a leader, but most importantly, a friend. Throughout his 16 years, Atka inspired many to advocate on behalf of wolves and although his passing will forever be tinged with grief, we take comfort in knowing the impact he had on all he met.
Nathan met Atka on his 8th birthday in 2017 and was immediately drawn to his charismatic personality and striking appearance. After learning of Atka's passing, he wrote a poem to honor his wild friend.
Piercing eyes shine through the night
Howling with all his might.
Thunder roaring through the clouds
There is no wolf just as proud.
Atka, Atka, white as snow,
I tribute to him all I know.
Atka, Atka, greater than a lion,
Yet stronger and prouder than Orion.
A birthmark on our eyes shows a bond that will never die.
A friend only a brother could compare.
A friend that is great is very rare.
~9-year old Nathan Hinton from
Connecticut, Atka's biggest fan
Very rare, indeed. Thank you to all of Atka's friends for continuing his mission.