Cat Watches Wolves on Webcam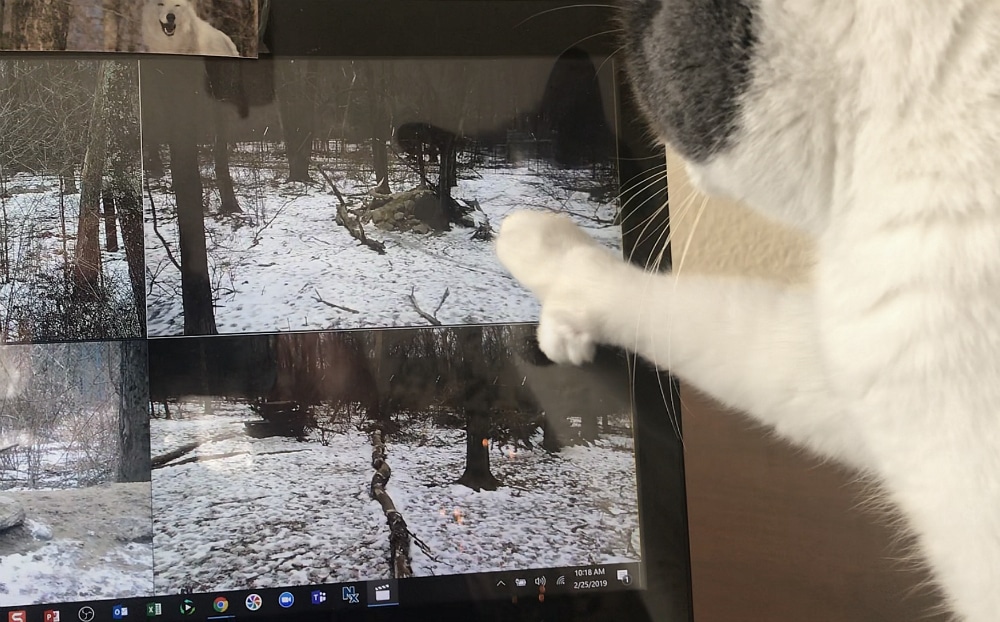 The Wolf Conservation Center's (WCC) live webcams have been wildly popular among people – and cats – all around the world!
The WCC participates in the Species Survival Plan (SSP) for two critically endangered wolf species, the Mexican gray wolf (Canis lupus baileyi) and the red wolf (Canis rufus). The Mexican gray wolf and the red wolf are among the rarest mammals in North America; both species were at one time extinct in the wild.
While the WCC has been a vocal and visible advocate in trying to secure protections for critically endangered wolf species, we have also naturally been quite active in physically safeguarding the representatives of the rare species that have been entrusted to our care.
Organizations participating in the SSP are tasked with basic husbandry, collaborating in the carefully managed captive breeding program, recommendations for release, and research.
Wolves are naturally fearful of people and maintaining their timidity around people is essential if we want them to have a good chance of survival if released into the wild. The WCC's SSP facility provides a natural environment where these most elusive creatures can reside with minimal human contact. Although this setting safeguards the wolves' natural behavior, it also poses a great husbandry challenge for WCC staff – how does one care for animals that are rarely seen?
Unbeknownst to the 47 wolves who call the center home, the WCC uses webcams to observe food and water intake, monitor breeding behavior, and assess the physical well-being of each wolf. The cameras also allow WCC staff to study family dynamics and thus make the best recommendations with respect to which wolves are most suitable for release.
Moreover, the cameras give an unlimited number of viewers an opportunity to learn about these critically endangered wolf species and WCC's efforts to recover them.
Tune in to the webcams here!