Feds Seek to Strip Federal ESA Protection for Gray Wolves Nationwide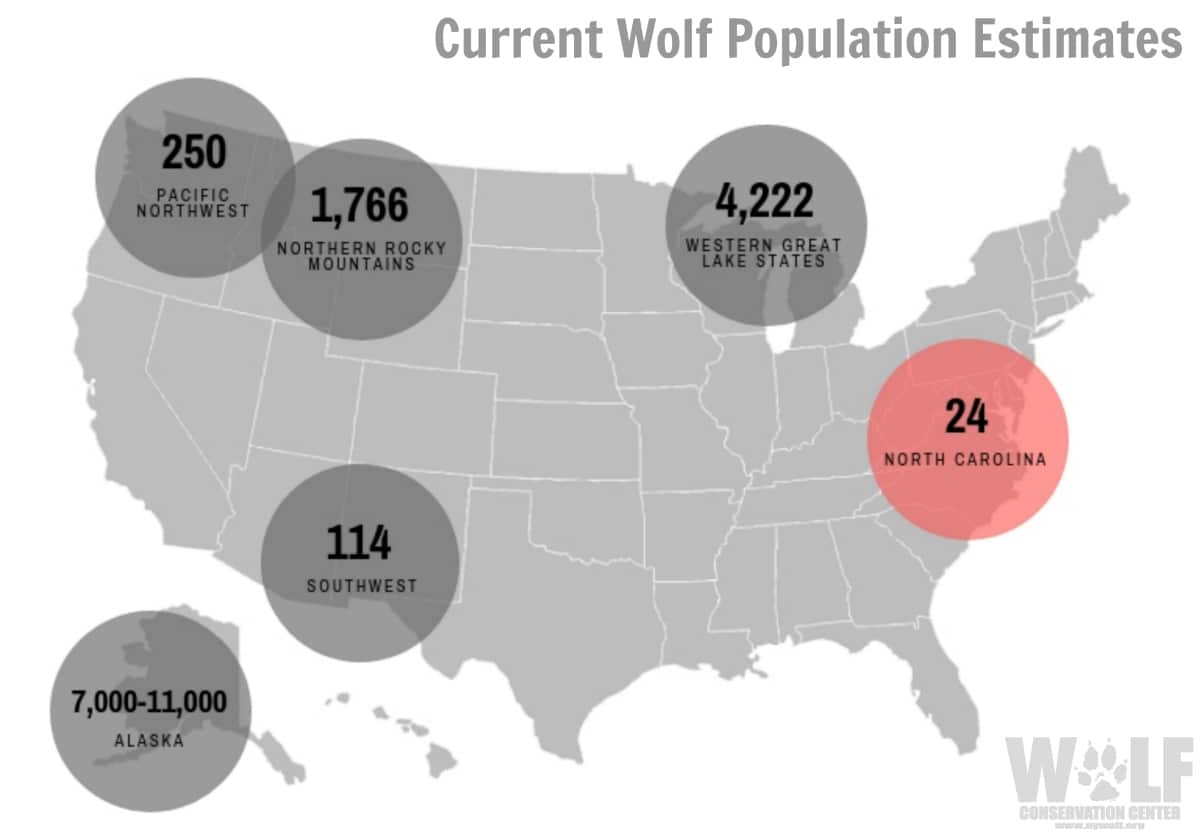 The ESA let our country give wolves a second chance. With second chances so hard to come by, should we be willing to throw them away?
Today, Acting Secretary of the Interior David Bernhardt announced that the U.S. Fish and Wildlife Service (USFWS) will soon propose a rule to remove federal Endangered Species Act protections for gray wolves in the lower 48 states.
Wolves once ranged across most of North America, a vital part of many varied ecosystems. But an unremitting slaughter by humans brought wolves to the brink of extinction. By the 1960s, government-sponsored extermination had wiped out nearly all wolves in the Lower 48 states. Only a small population of gray wolves remained in extreme northeastern Minnesota and on Isle Royale.
The Endangered Species Act, signed into law in 1973, gave us a second chance to right this wrong.
With ESA protections and the support of the American public, the gray wolf was able to return to limited portions of its native range. In areas where wolves began to recover, like the northern Rocky Mountain states and western Great Lakes states, scientists have noted more diverse plant and wildlife thriving where they had been suppressed for decades.
By stripping federal protections from nearly all gray wolves nationwide, wolves in historically occupied areas like the southern Rockies and Northeast may never be able to establish viable populations despite suitable habitat and availability of prey.
Losing federal ESA protections would also have deadly implications for wolves: in just the last few years, thousands of wolves have been shot or trapped in states where protections were temporarily or permanently lifted.
This isn't the first attempt by USFWS to strip gray wolves of federal protection. The Obama administration had also proposed removing the wolves' endangered status in 2013, but the effort was unsuccessful. In the Independent Peer Review of the 2013 delisting rule, the five-member panel of scientists agreed unanimously that USFWS's proposal was based on insufficient science.
USFWS intends to publish the proposed rule in the Federal Register in the coming days, opening a public comment period on the proposal. This proposal will exclude Mexican gray wolves, which would remain a listed subspecies under the ESA.