Role of Reproductive Management in Mexican Wolf Recovery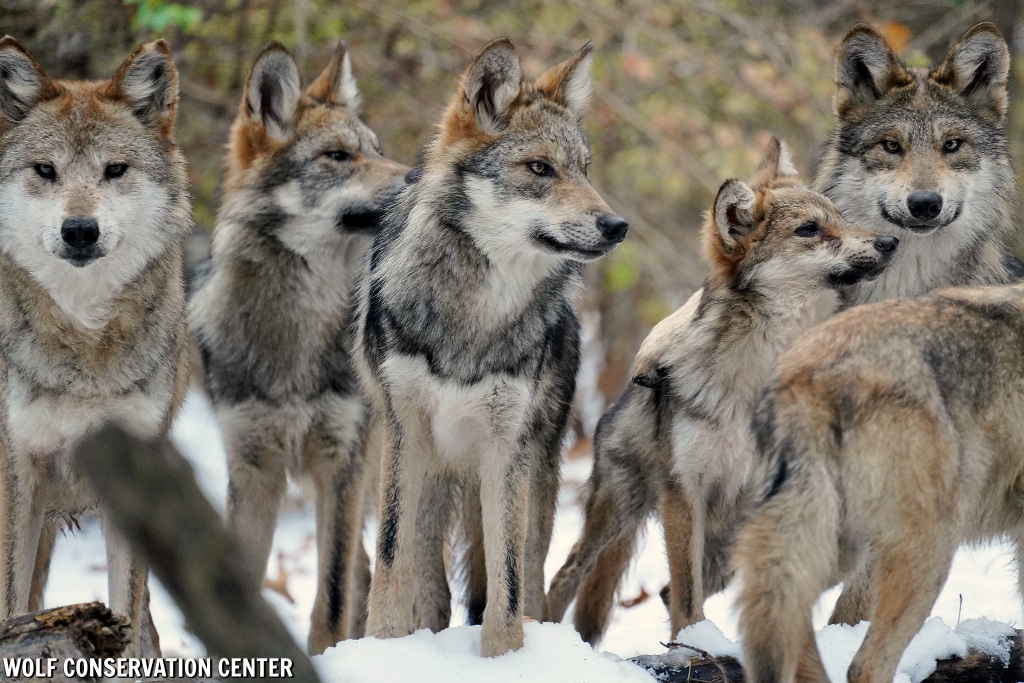 In an effort to offer insight into the complex and critically important world of Mexican gray wolf reproductive management, the Wolf Conservation Center is extending a FREE webinar on March 27 –The Role of Reproductive Management in Mexican Gray Wolf Recovery – with Cheryl Asa, Ph.D.!
All Mexican gray wolves alive today derive from just seven individuals rescued from extinction. In 1990 the U.S. Fish & Wildlife Service's Mexican Wolf Recovery Program asked the Saint Louis Zoo's Research Department to establish and maintain a semen bank for the species, to preserve genetic material in the form of frozen semen. Following technology advances in the mid-2000s, genes from females in the form of frozen eggs and ovarian tissue have been added. In the past 30 years, samples have been frozen from 165 males and 51 females, with the cooperation of 28 zoos around the U.S., including the (WCC). The program has included adaptations of methods, developed in domestic dogs, for inducing timed ovulation and artificial insemination (AI), so frozen semen can be put to use.

The WCC has been key, in particular, in the development of these protocols for females. In contrast to enhancing fertility through techniques like AI, breeding programs also need contraception to limit the number of pups born each year and to prevent inbreeding. A successful breeding program that manages which wolves breed each year is key to Mexican wolf recovery.

Tune in to the FREE webinar March 27, at 6 pm EST.