Tiny wolf. Big personality. GIANT raffle prizes!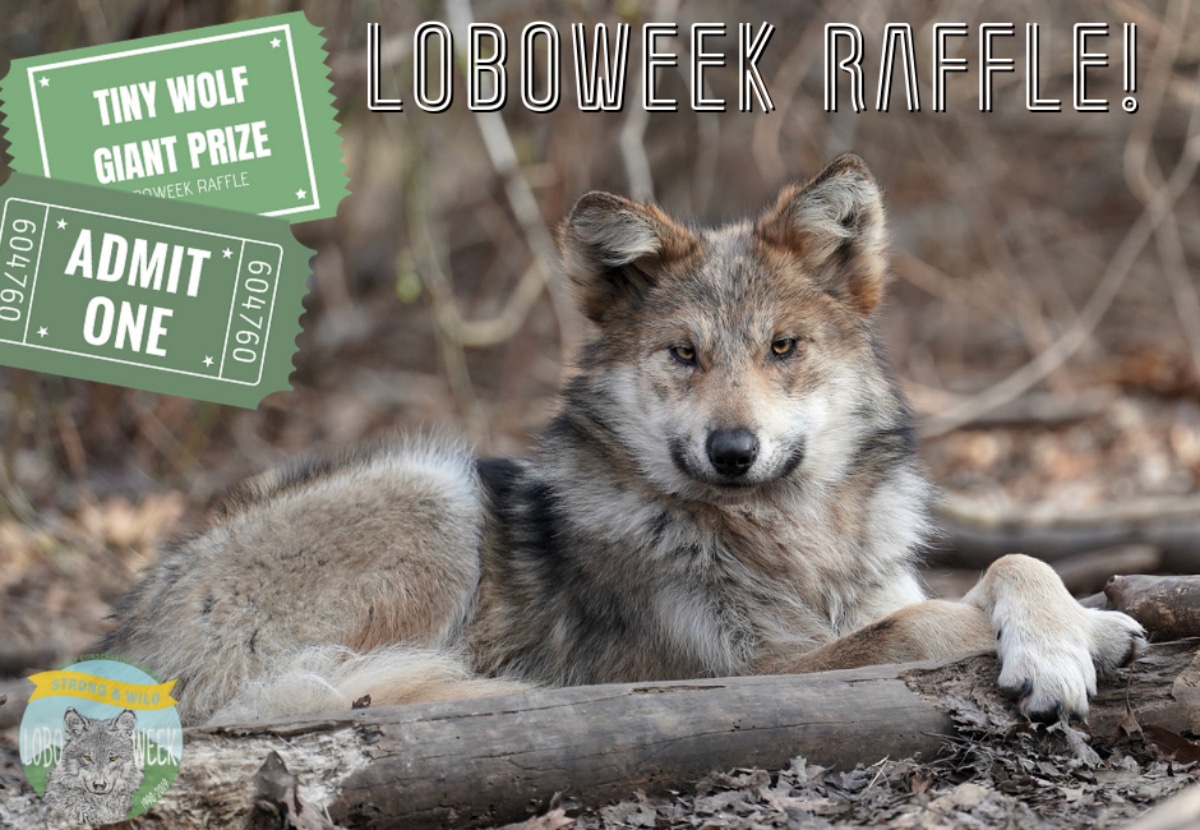 It's LoboWeek! This week marks the 21st anniversary of the Mexican gray wolf's ("Lobo") return to the wild! Missing from the landscape for more than 30 years, the howl of the rarest and most unique subspecies of gray wolf was once again greeted by the mountains of the southwest.
This LoboWeek, we're inviting you to celebrate Lobos by featuring the teeny tiniest wolf we've ever known – Craighead the Mexican gray wolf!
In order to further the Wolf Conservation Center's mission of raising awareness for wolves, we're offering a FREE RAFFLE of Craighead-themed items to help you integrate wolves into your daily life. The drawing will be held on Saturday, March 30, 2019, and the winner will be contacted via email. One lucky winner will receive:
11×14 inch Craighead canvas photo
5×5 inch framed Craighead paw print
Mexican gray wolf stuffed toy
Jean Craighead George book bundle
"Got wolves?" bumper sticker
Enter the raffle now!