Endangered Mexican Wolf Population Increases Despite Record Number of Deaths in 2018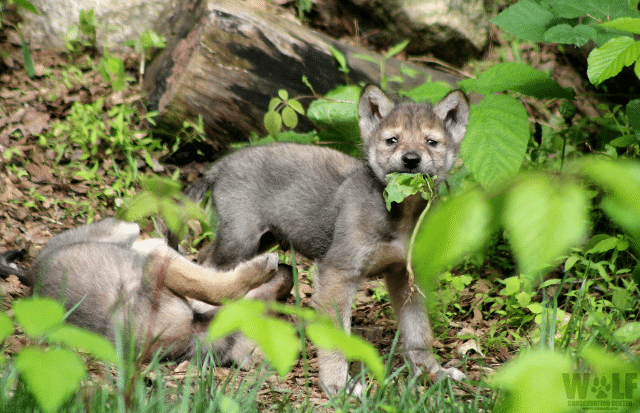 In its annual survey released today, the U.S. Fish and Wildlife Service (USFWS) reports that 131 wild Mexican gray wolves were counted in the U.S. – a 12% increase since last year and a new high since the critically endangered wolf was returned to the wild 21 years ago.
"This is encouraging news," said Maggie Howell, Executive Director of the Wolf Conservation Center. "But given the severity of the wild Mexican gray wolf population's genetic crisis (USFWS reports that wolves within the wild population are as related to one another as full siblings), you can't measure recovery by numbers alone. We have a long way to go until this keystone species is recovered."
Illegal mortality remains one of the two biggest threats to Mexican wolf recovery. Although the wild population grew by an estimated 12%, USFWS confirms a record number of documented mortalities – 21 Mexican gray wolves were found dead in 2018.
To remedy the wild population's limited genetic diversity, the second largest hurdle to recovery, USFWS plans to cross-foster up to 12 pups in 2019. Cross-fostering is a coordinated event where captive-born pups are introduced into a similar-aged wild litter so the pups can grow up as wild wolves.
"While we applaud the agency's dedication to cross-fostering, this should not be the only strategy relied upon to increase genetic diversity in the wild population. To date, it remains uncertain if the results of cross-fostering will attain the required degree of genetic improvement. Moreover, USFWS has no contingency plan in place to compensate for potential failure to achieve its cross-foster goal," stated Howell. "We encourage USFWS to resume releasing wolf family groups into the wild as well – pair-bonded adult male and female Mexican gray wolves with pups – the means by which reintroduction was initiated in 1998 and successfully undertaken until abandoned under political pressure in 2007."
The USFWS report confirms the following details about the current wild population in the U.S.:
According to the report:
There is a minimum of 32 packs of wolves (two or more animals), plus seven individuals.
A minimum of 18 packs had pups; 16 of these packs had pups that survived to the end of the year.
A minimum of 81 pups were born in 2018, and at least 47 survived to the end of the year.
The population growth occurred despite 21 documented mortalities last year.
Background:
Mexican gray wolves are the most genetically distinct lineage of gray wolves in the Western Hemisphere, and one of the most endangered mammals in North America. By the mid-1980s, hunting, trapping, and poisoning caused the extinction of lobos in the wild, with only a handful remaining in captivity. In 1998 the wolves were reintroduced into the wild as part of a federal reintroduction program under the Endangered Species Act.