Special Milestone for Red Wolf Veronica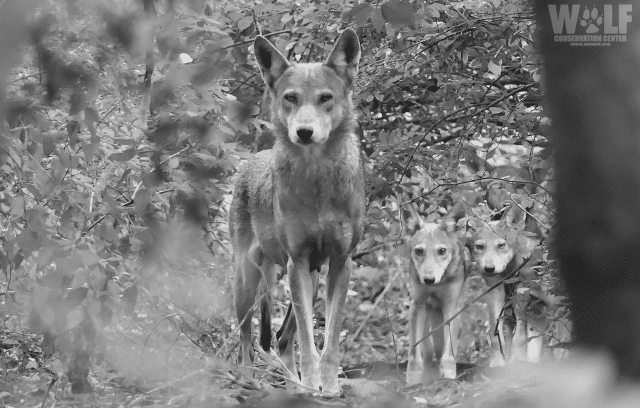 Red Wolf Veronica (F1858) turns eight years old today!
'She is beautiful, softened at the edges and tempered with a spine of steel.'



Jodi Picoult
The beautiful matriarch is the ultimate teacher- leading both her brood and those who she unknowingly inspires with her strength and perseverance.
The mother of ten has beamed into our homes and hearts via webcam – opening the door to understanding the highly social nature of wolves, the benefits of cooperative living, the importance of her endangered kin, and our efforts to recover them.
She calls our attention to the things that really matter for wolves – work, love, patience, and family.
Although her family of 12 resides off-exhibit at the Wolf Conservation Center, webcam watchers can join the elusive family in real time.
Join her family now by tuning in here!