Baby Wolf and Border Collie Playdate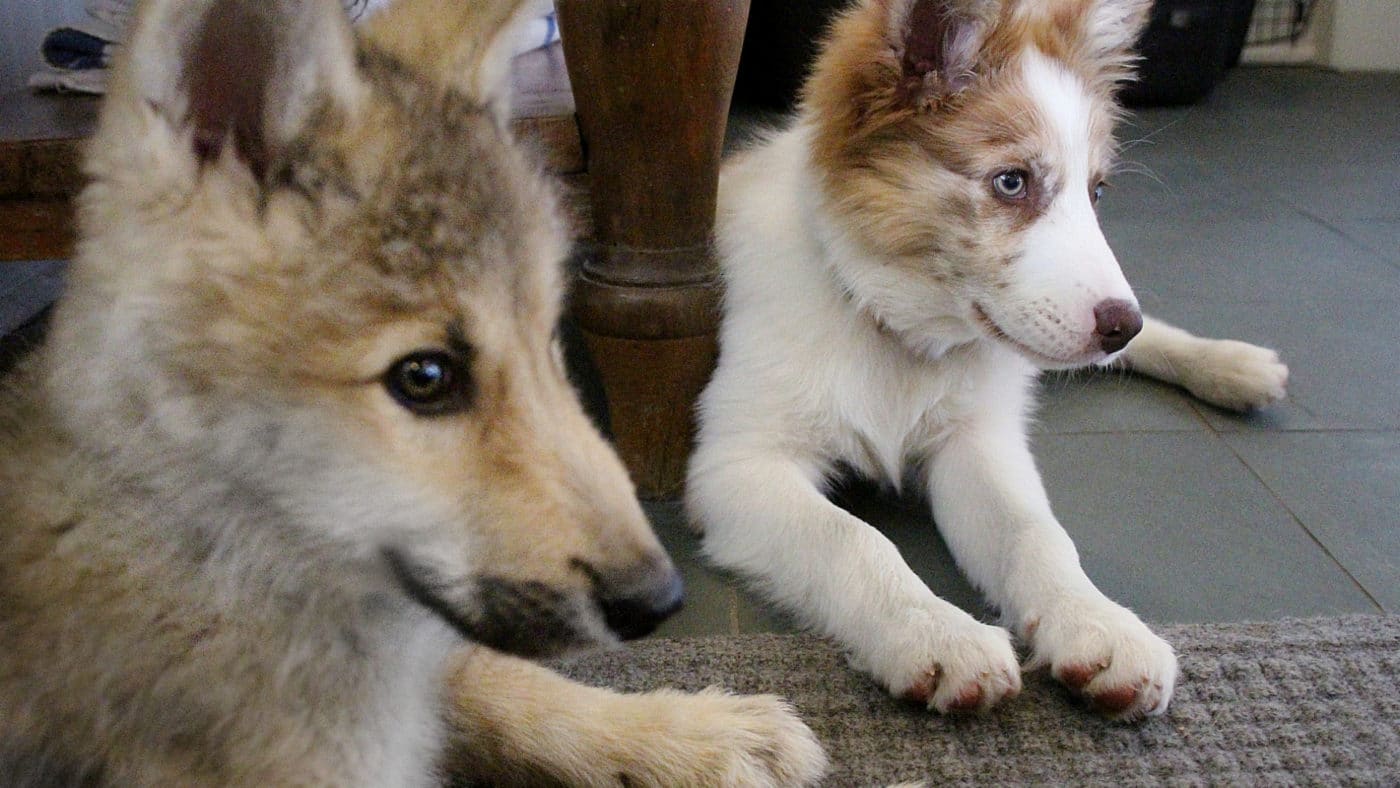 It's Thursday so let's throw it back to 2014 when Ambassador wolf Nikai was just a pup!
It took a little while, but Nikai the wolf pup at just 9 weeks old started to get the hang of playing with Faye, a 13-week-old Border Collie, toward the end of their first playdate. It's easy to see that Faye is definitely controlling the games, though!
The two cute canids met up so that Nikai could benefit from socializing with another puppy. Faye is a perfect date for him- patient, intelligent and boundlessly energetic – she likes to control the toys, but she constantly engages Nikai and is completely comfortable roughhousing with him.
Nikai is the youngest member of the Wolf Conservation Center's Ambassador Pack. As an Ambassador, Nikai helps siblings Zephyr and Alawa open the door to understanding the importance and plight of their wild kin.