U.S. Fish and Wildlife Service Announces Transfer of Red Wolves to Recovery Area in North Carolina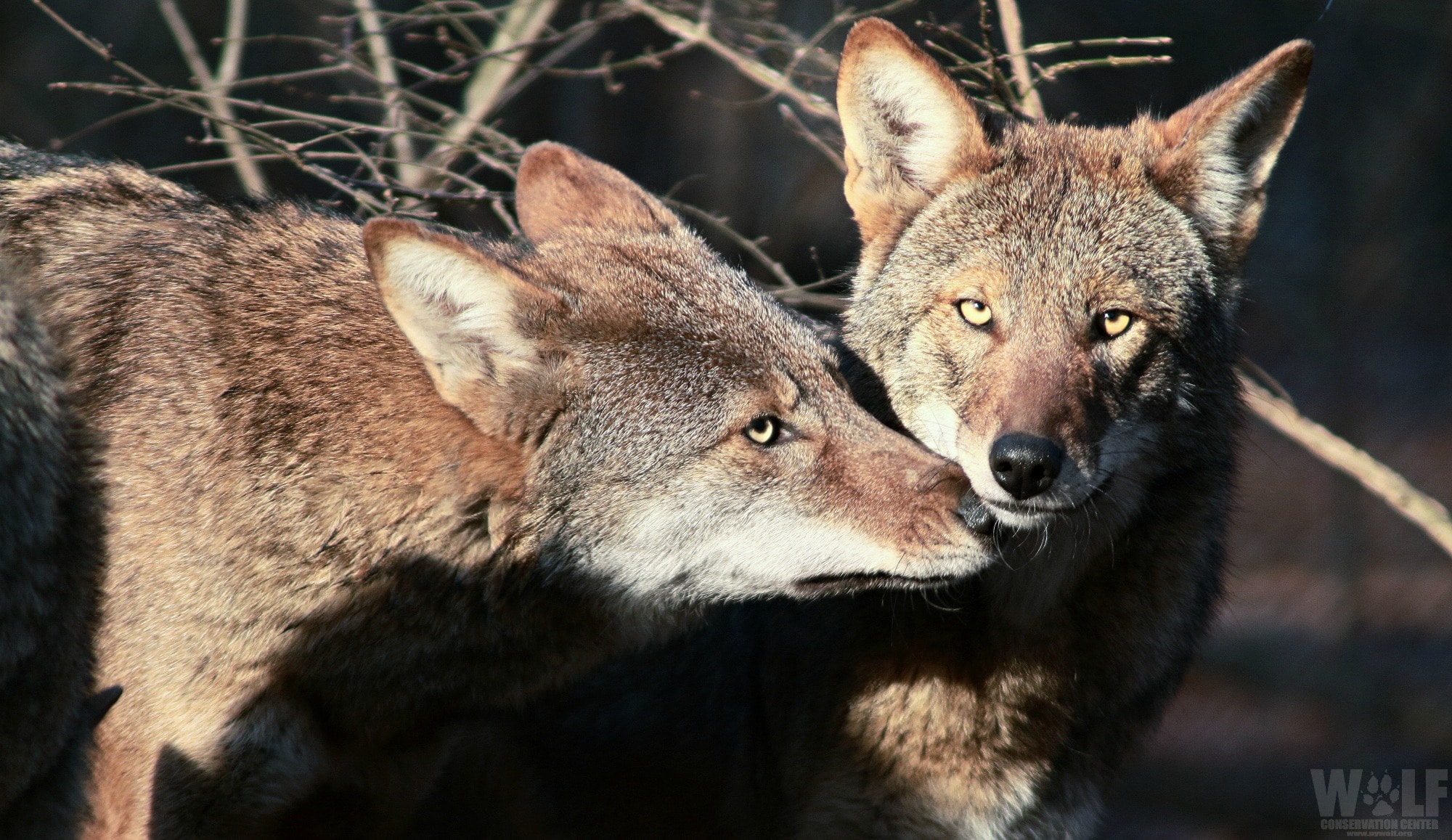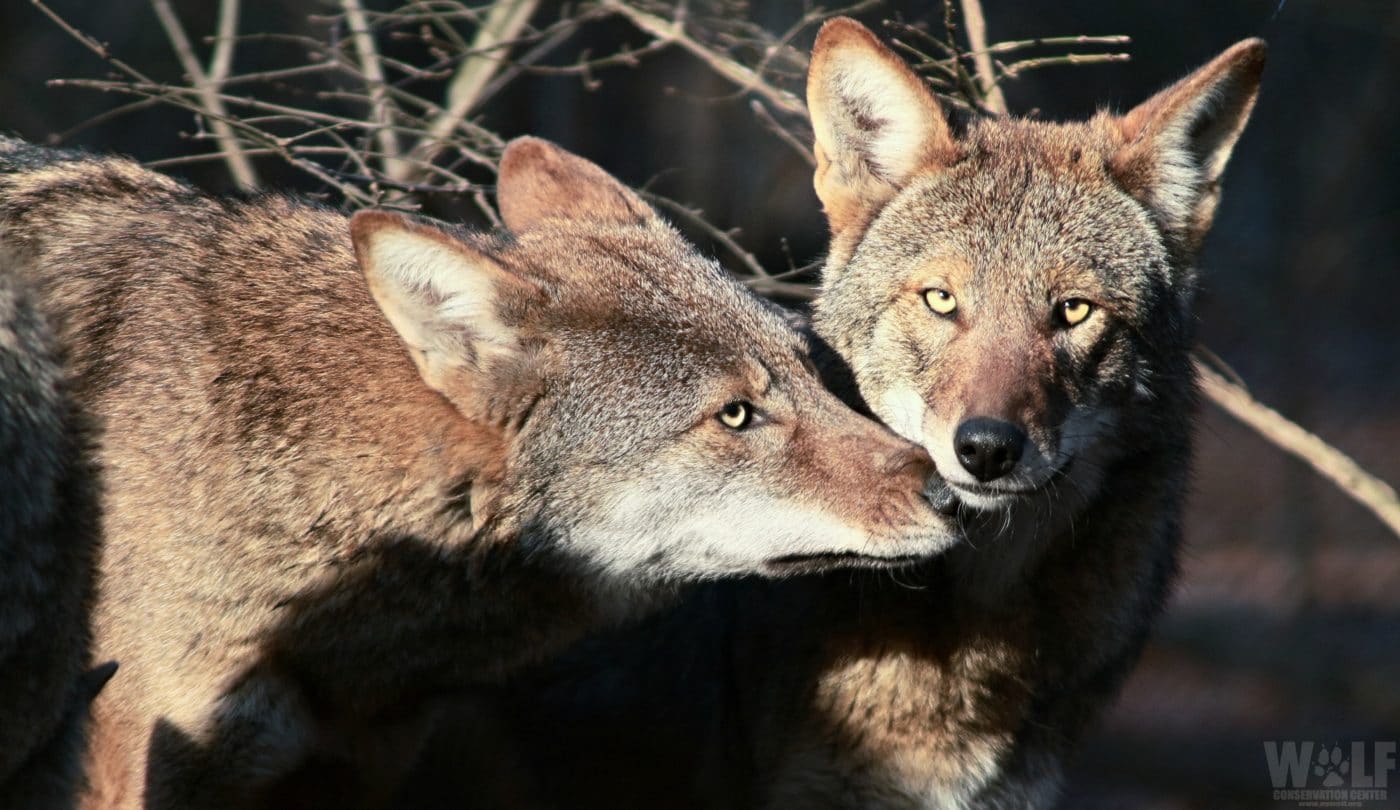 Two Red Wolf Brothers Chosen for Wild Trace Back to the Wolf Conservation Center
The U.S. Fish and Wildlife Service (USFWS) has announced their intent to transfer two critically endangered red wolf males from St. Vincent National Wildlife Refuge to North Carolina's Alligator River National Wildlife Refuge. These two brothers can trace their roots to the Wolf Conservation Center – their father Thicket (M1804) was born at the WCC in 2010 and transferred to the island propagation site in 2013! In fact, their cousins still reside at the WCC; red wolves Charlotte (F2121) and Tyke (M2118) were born to Thicket's brother Moose (M1803) in 2015.
A third male will also be transferred from Alligator River to nearby Pocosin Lakes National Wildlife Refuge.
The transfers are intended to increase the wild red wolf population and provide breeding opportunities for wild red wolf females. With only 11 red wolves known to remain on the wild landscape, and no active breeding pairs or pups born in 2019, these transfers are critical for both the individual wolves and the entire red wolf population.
The St. Vincent males, chosen for their wild, elusive natures and genetic value, are not only carrying the weight of their own futures, but that of an entire species. Biologists hope that the males will pair bond with wild females and produce pups in the spring – a crucial step for a population that has declined due to gunshot mortality, habitat loss, and a lack of action on the part of the USFWS. These wolves represent the first red wolves brought into the North Carolina recovery area since pups were fostered in 2014; USFWS then halted all management and recovery aspects.
While these releases are momentous for the wolves involved, they are monumental for the entire red wolf species. Run wild!
Celebrate the transfer of the red wolf brothers to North Carolina by joining their cousins at the WCC via live webcam!