Wolves are essential, and so are you.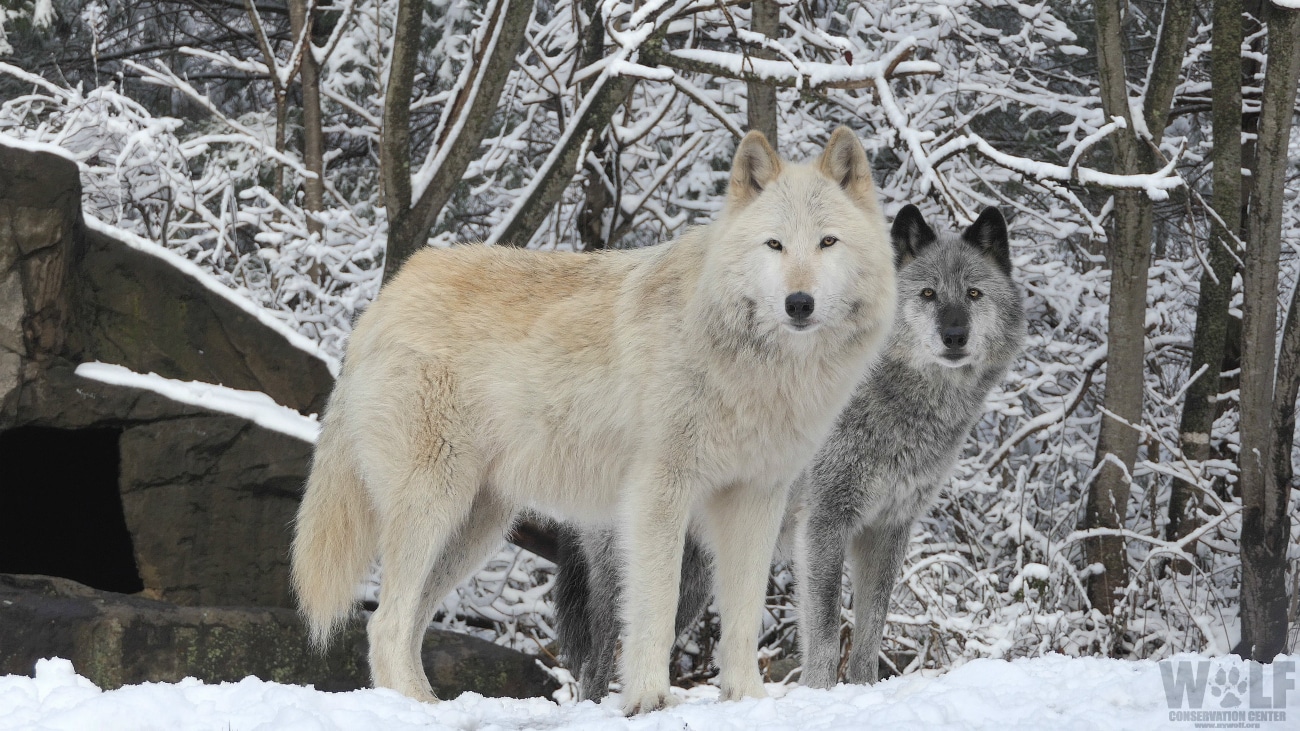 For 20 years, and with your help every step of the way, the Wolf Conservation Center has fought to protect wolves and restore them to their rightful places in our landscapes, in our hearts, and in our culture. This season, we are giving thanks to you for following along on our journey. We believe every individual has the power and responsibility to affect the world, as well as a strong voice to safeguard the future of wolves for generations to come.
Each year, over 16,000 visitors come to the WCC. Adults and children alike enter the doors of our classroom to learn why wolves matter and what they can do to help. Our ambassador wolves, Zephyr, Alawa, and Nikai, act as representatives for their wild counterparts and help us to inspire visitors and equip them with the knowledge and tools to become better advocates.
As one of the three largest holding facilities in the United States for critically endangered Mexican gray wolves and red wolves, the WCC is committed to giving every wolf at our Center what they need to succeed. With your help, we give them hope for a wild future. Thanks to your support and commitment to wolf recovery throughout the past two decades, five wolves from the WCC have been given the momentous opportunity to claim their rightful places in the wild. One of these was Mexican gray wolf pup Hope, who was born at the WCC and successfully transferred into a wild pack in Arizona in June 2019.
We have accomplished a lot together during our first 20 years. However, what matters most is what we do next. Although we have seen an increase in United States wolf populations, we have also seen an alarming decrease in their protections. Wild Mexican gray wolves face serious recovery challenges that will affect their future success. With just 11 known red wolves left in the wild, red wolves are being pushed closer to extinction every day.
During this critical time for wolves in the wild, we hope you will help us show all of our wolves how many people are cheering them on. Please consider donating to the Wolf Conservation Center, because wolves are essential, and so are you.