Mexican Gray Wolf Pups: Wet, Wild, and Wonderfully Adorable!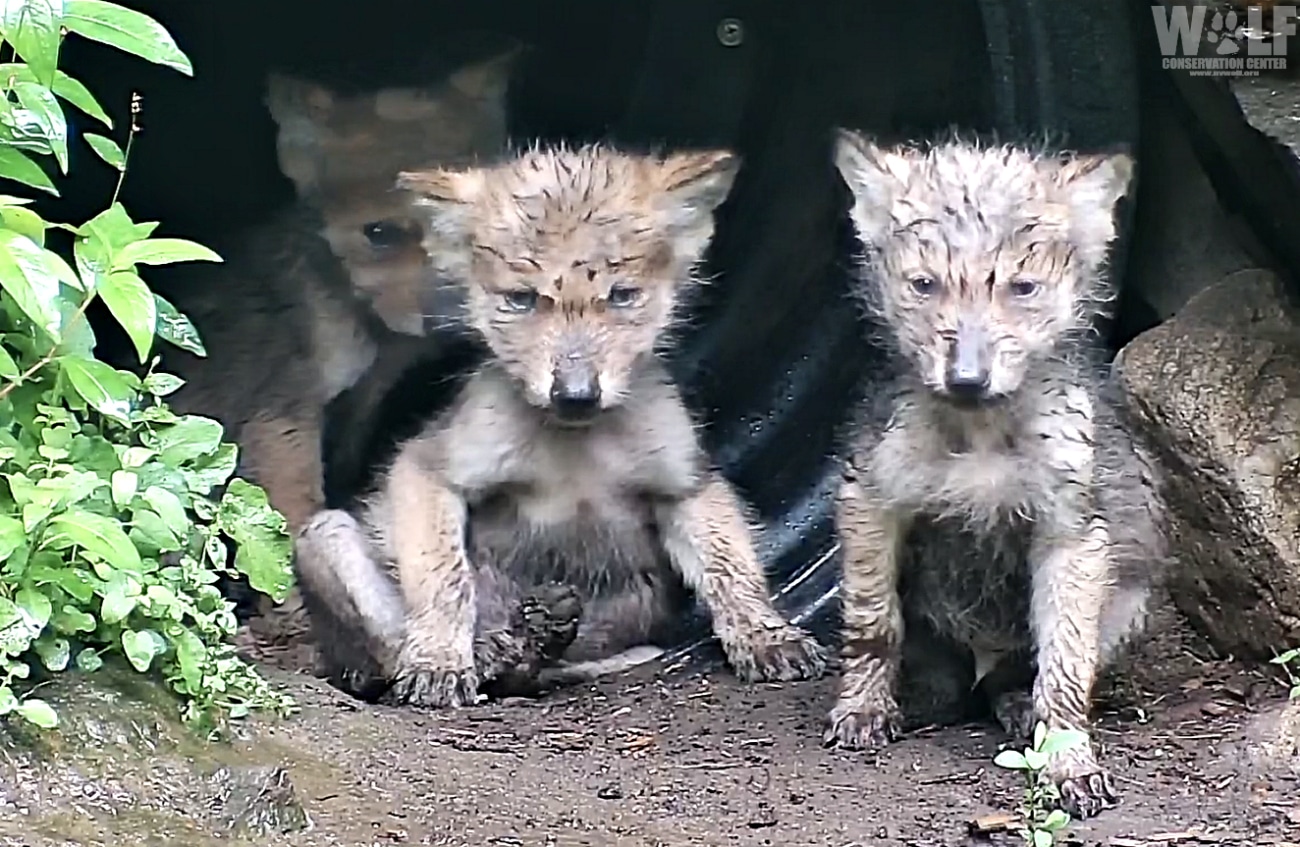 Two month old wolf pups don't stand a chance against downpours – luckily the pups now have built-in rain gear!

The lobo pups are now ten months old and much larger, with outer coats made of protective guard hairs. These coarse guard hairs determine a wolf's appearance/color and work like a raincoat, protecting a wolf from rain, snow, and sleet.

So now when there's a sudden downpour, they don't have to worry!

Beyond being adorable these pups represent the Wolf Conservation Center's active participation in the effort to save this species from the brink of extinction.
The Wolf Conservation Center is one of a network of facilities participating in the Mexican Wolf Species Survival Plan – a bi-national initiative whose primary purpose is to support the reestablishment of Mexican gray wolves in the wild through captive breeding, public education, and research.