Wolf Birthdays Abound: Week of May 3, 2020

Spring is the season of rebirth and renewal, but for wolves it's also the season of birthdays! Breeding season occurs in late winter so, with a gestation period of 63 days, pups are born in early spring. With 44 wolves currently living at the Wolf Conservation Center, spring means A LOT of birthdays!
This week (May 3 – May 9) we're celebrating 5 birthdays: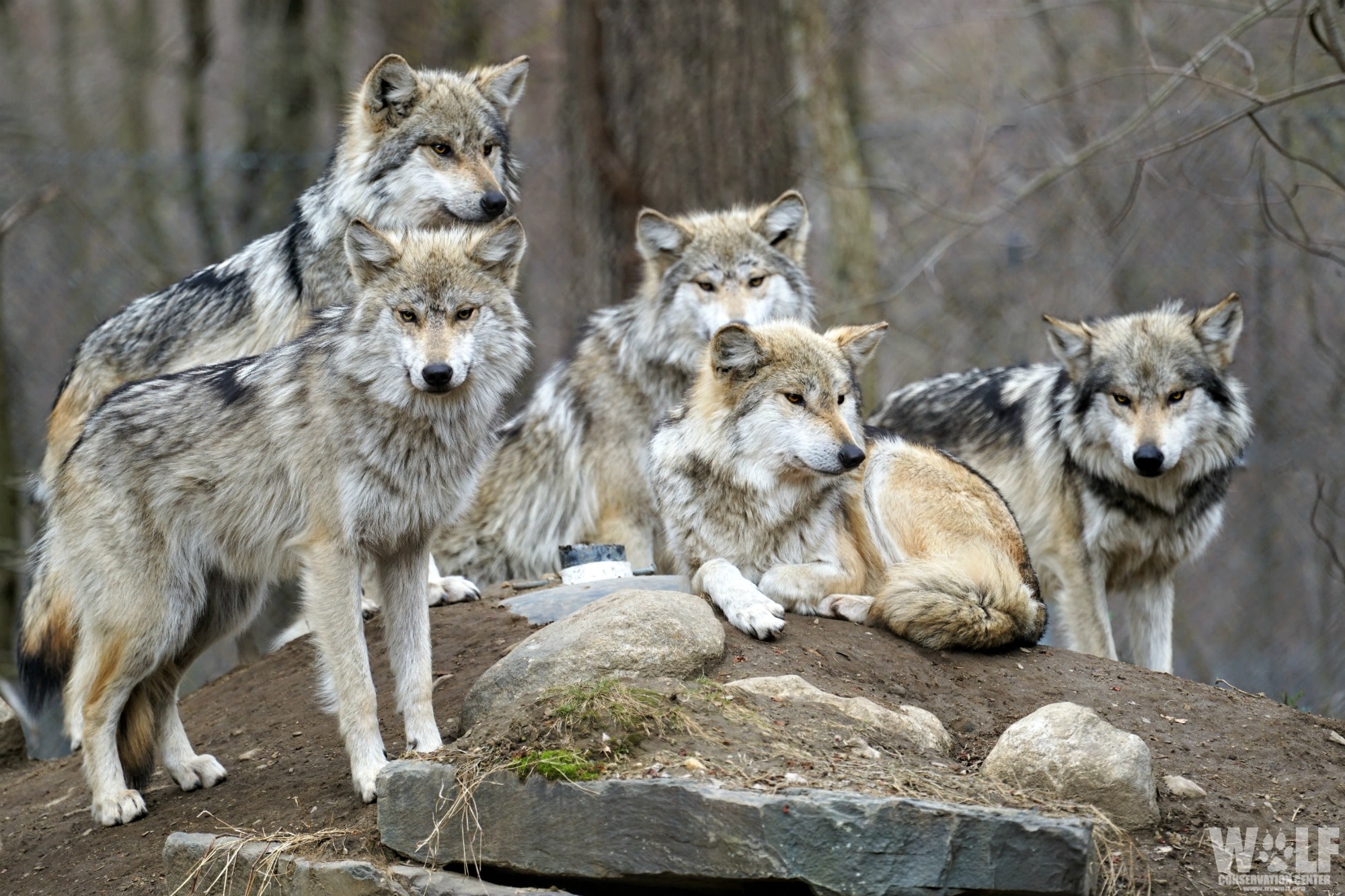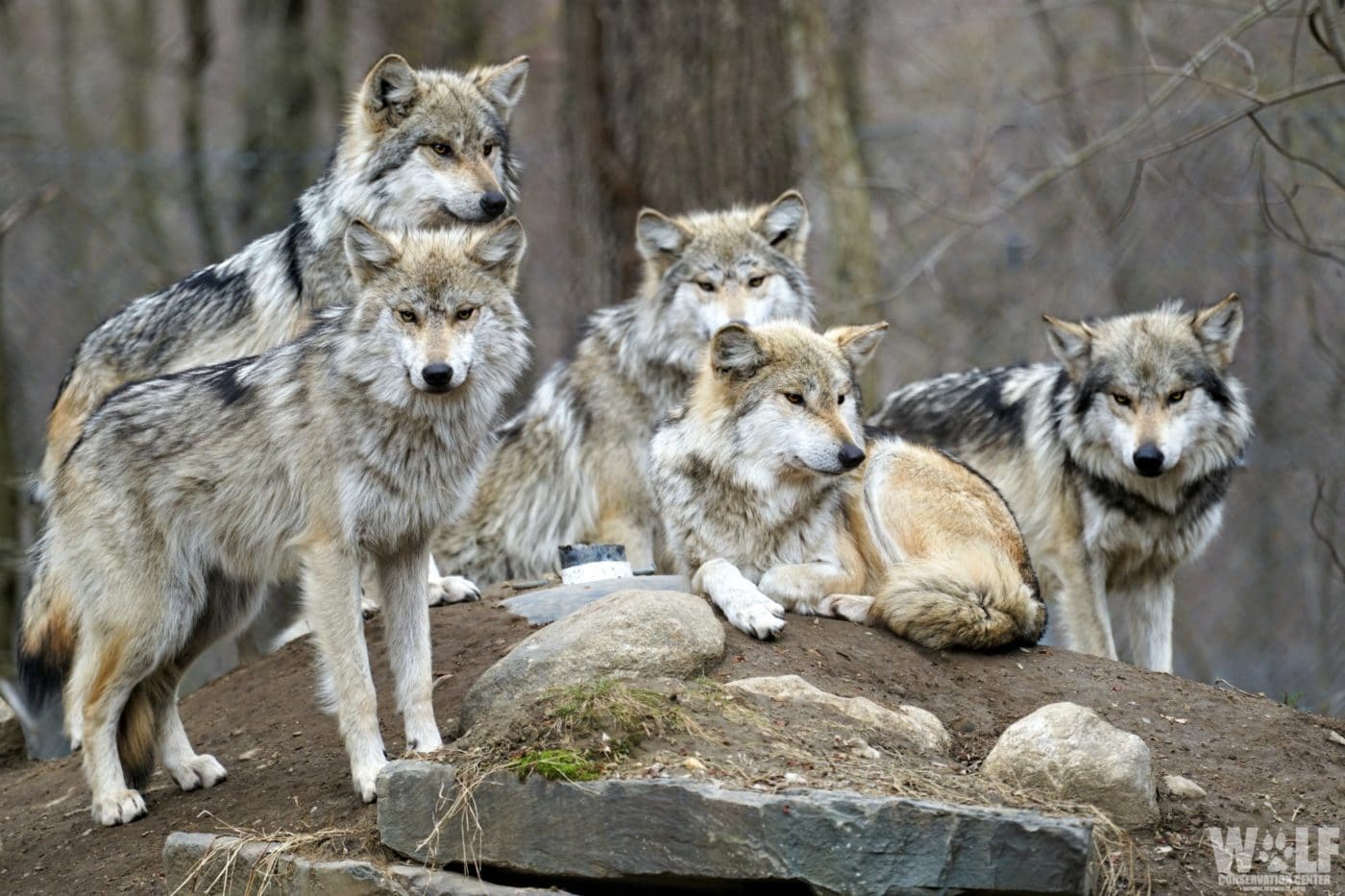 Mexican Gray Wolf Trumpet (May 4)
Happy 4th birthday to Mexican gray wolf Trumpet! The fan-favorite wolf was born to parents Rosa and Diego in 2016 and quickly grew to become one of the most popular wolves at the WCC. She met her mate, Lighthawk, in 2017 and the pair has since welcomed pups in 2018 and 2019.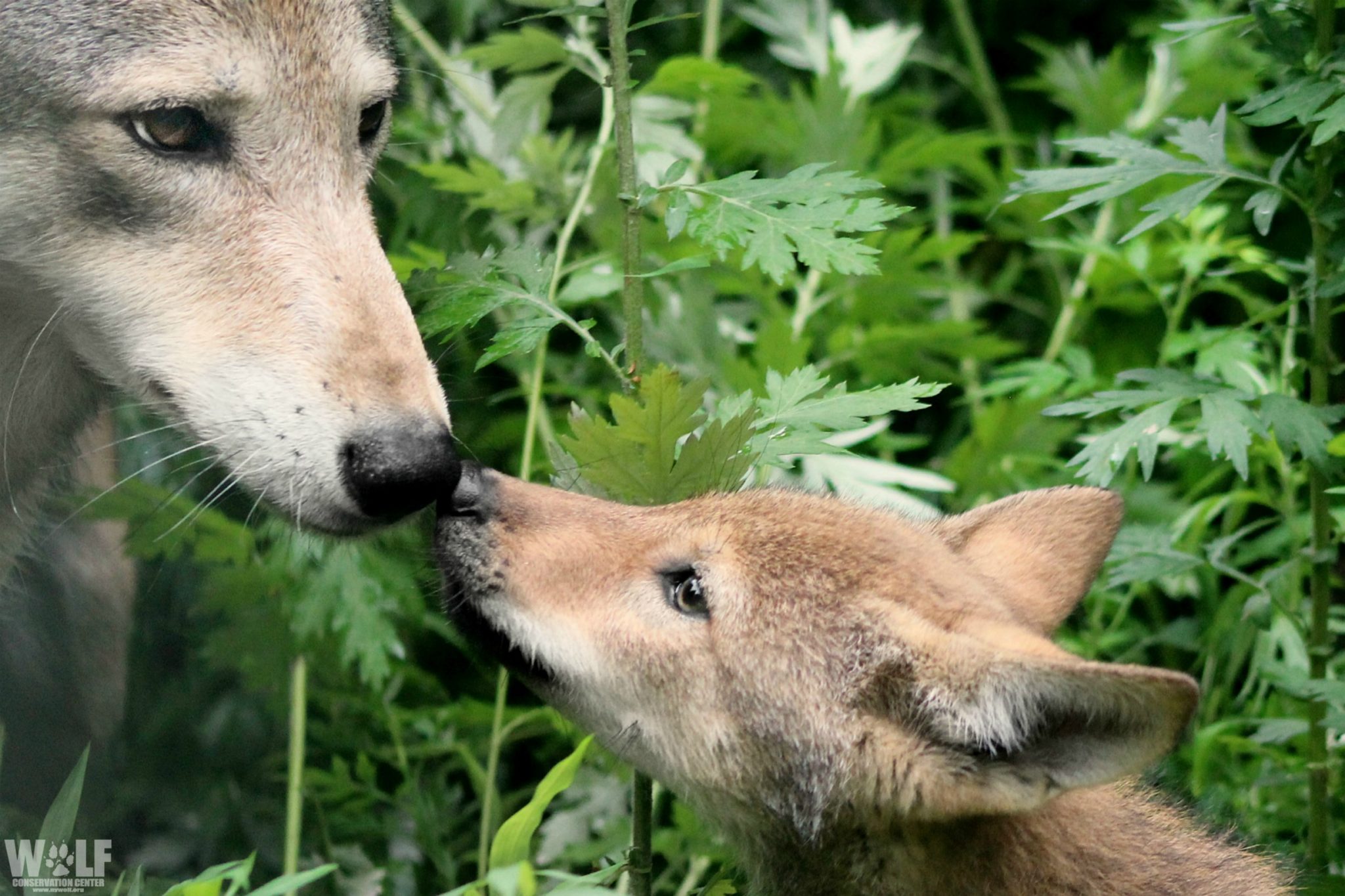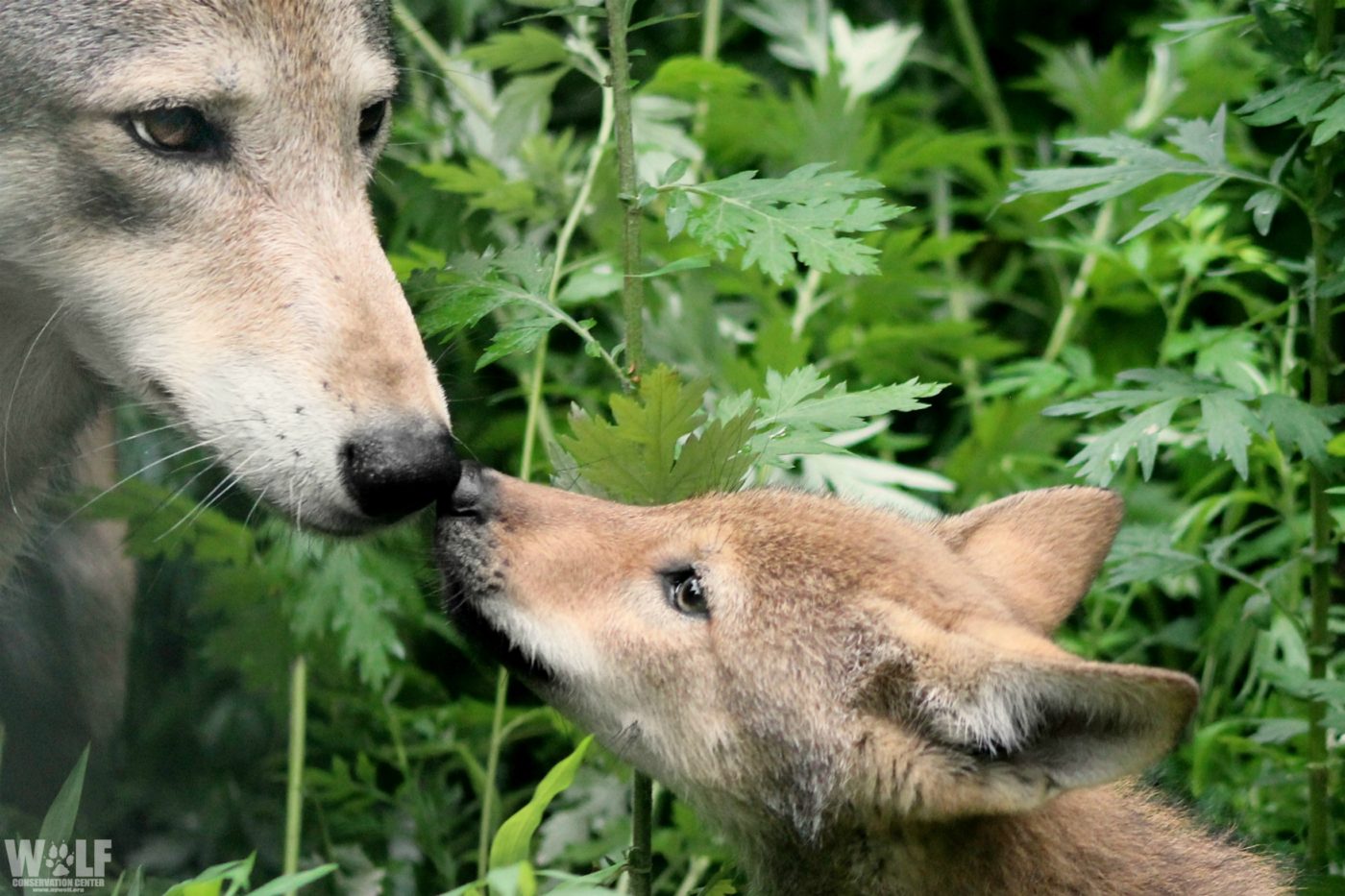 Red wolf Jack (May 4)
Arguably one of the most entertaining wolves at the WCC, Jack is ringing in his 13th birthday with his favorite wolves – his mate, Charlotte, and their four children. We hope his day is filled with as much fun as he deserves!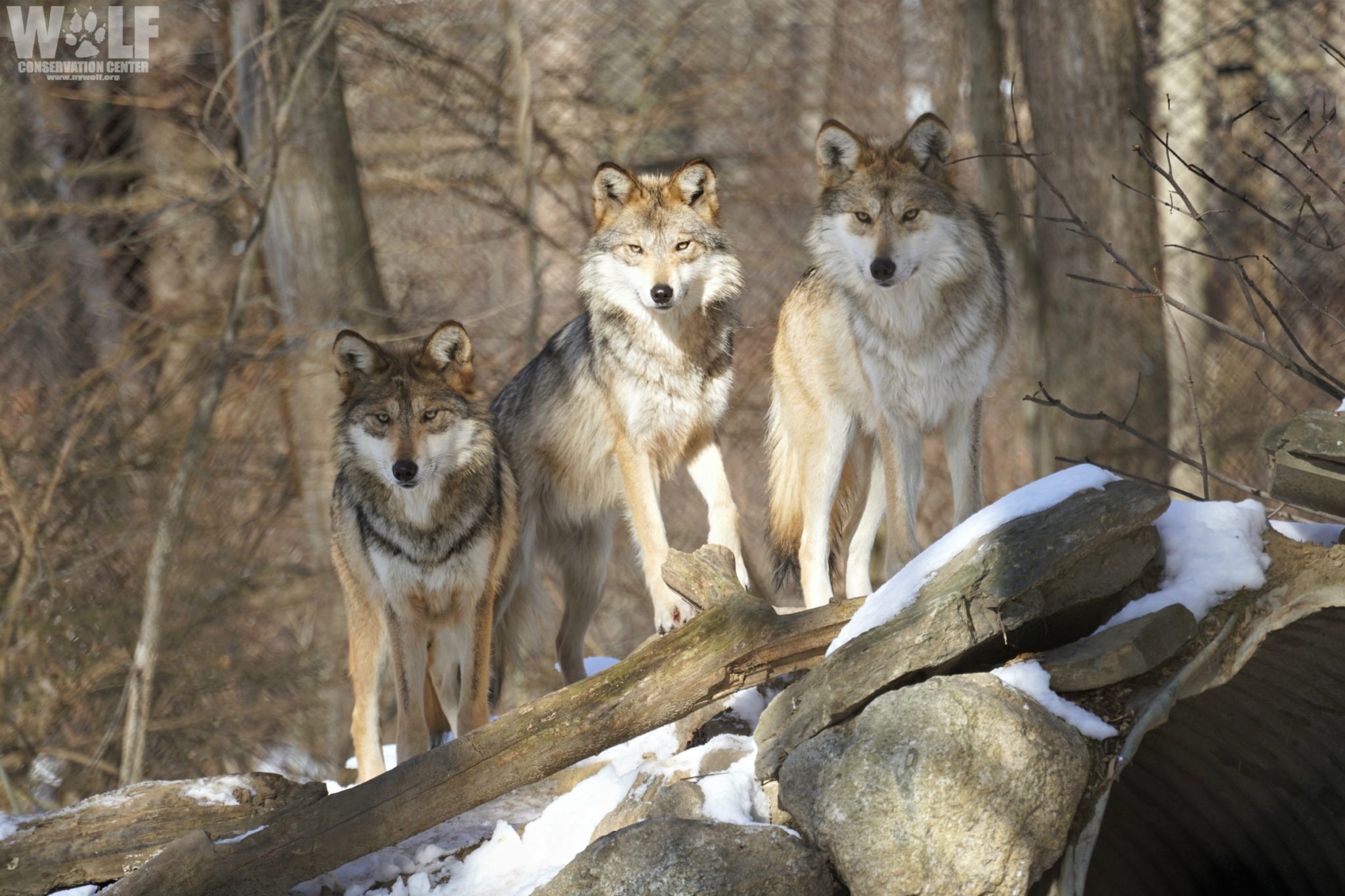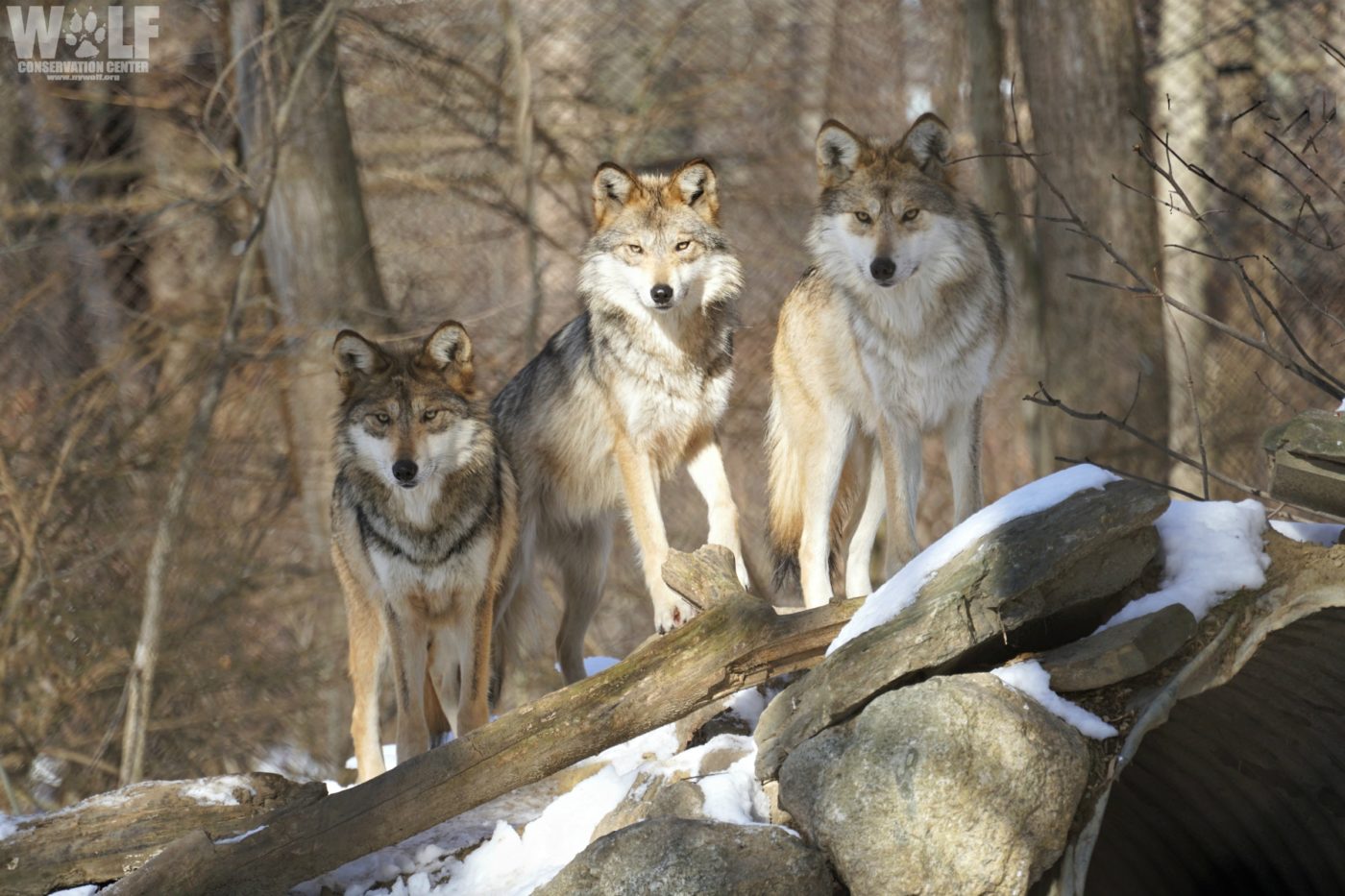 Mexican gray wolves Diane, Bria, and Hélène (May 8)
These sisters are celebrating their 2nd birthdays, but it's their first birthday season without their littermates! Their six brothers recently moved to the Stone Zoo, but Diane, Bria, and Hélène still live at the WCC with their parents.
Join us in sending birthday howls to these unique, essential wolves! Consider symbolically adopting one (or all) of these wolves to make their birthdays a bit wilder.