Gray Wolf Confirmed in Utah, Targeted by State Officials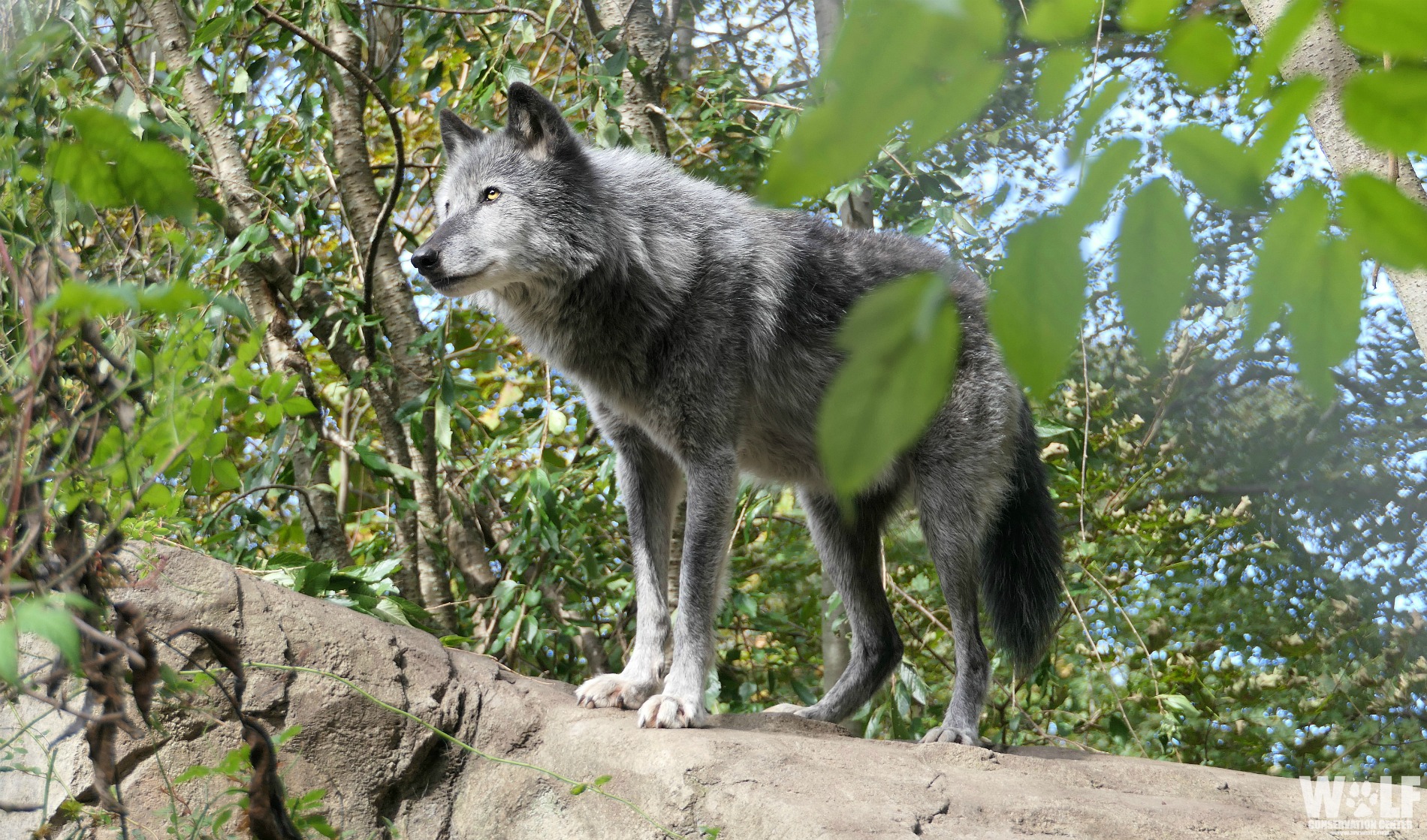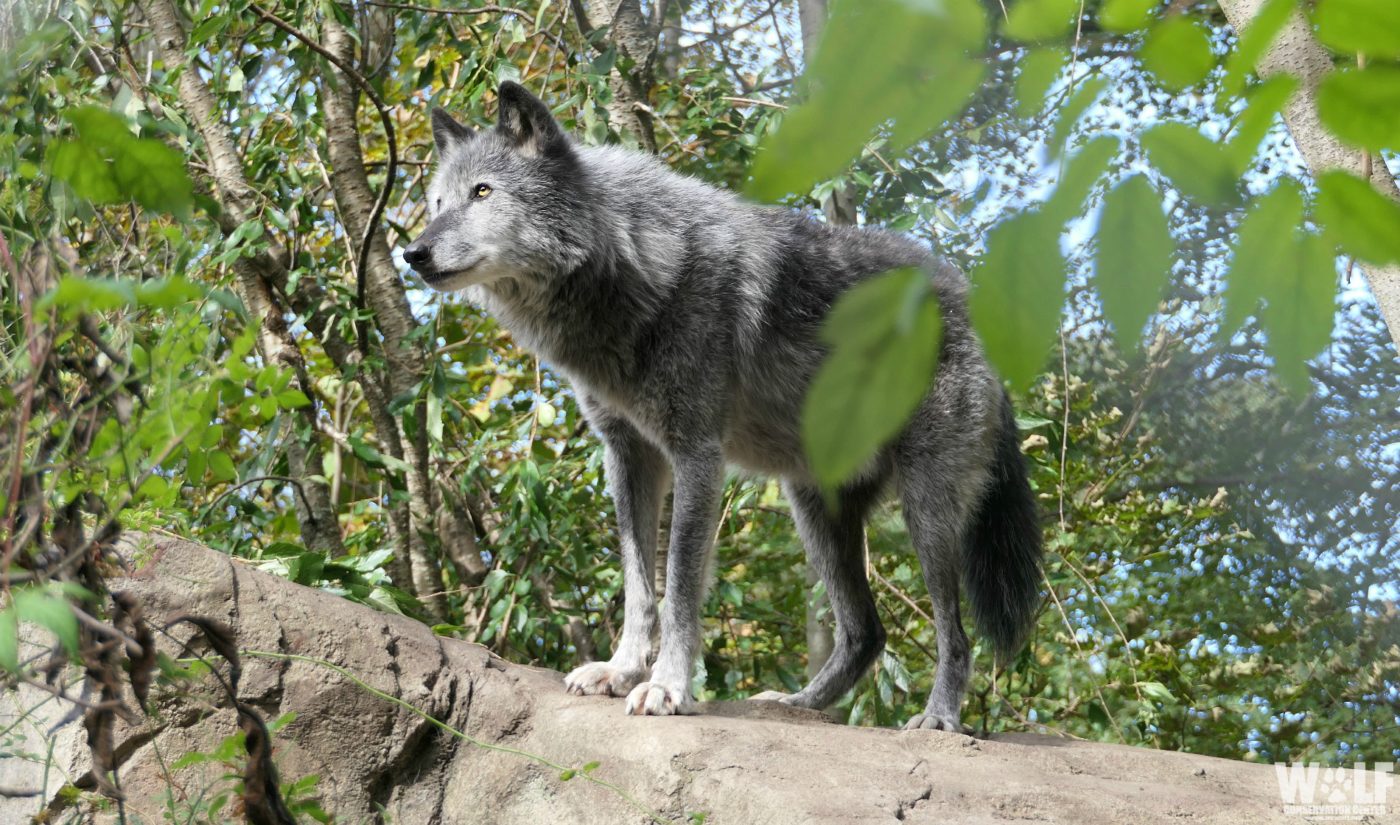 On Tuesday, the Utah Department of Agriculture and Food said it has confirmed a wolf in the northern portion of Utah, another sign the species has likely returned to the state. The agency said a calf was found dead and bite marks were consistent with those of a wolf.
Wolves roam, and although the state of Utah doesn't have an established wolf population it borders two states with large numbers of gray wolves (and cruel "management" policies) – Idaho and Wyoming. Utah appears to use these two states as guides in determining their own stance on wolves; the agency said it is actively investigating the incident to determine what to do next in response to livestock loss, as well as trapping the wolf. Under state law, anytime a predator takes livestock it is trapped and killed.
Despite these cruel policies and the danger to wolves in bordering states, a few intrepid wanderers have made the journey into Utah in recent years. This new wolf joins:
A female gray wolf
In November of 2015, a private trapper discovered an 89-pound female wolf dead in a neck snare he set in northern Utah. The trapper wasn't prosecuted because he claimed his target animal was a coyote, not a gray wolf. Under the U.S. Justice Department's McKittrick policy, it's prohibited to prosecute individuals who kill endangered wildlife unless it can be PROVED that they knew they were targeting a protected animal.
Echo
During the fall of 2014, an endangered female gray wolf reached a wild milestone when she traveled hundreds of miles from the Northern Rockies to become the first confirmed gray wolf to return to the Grand Canyon's north rim in over 70 years. Her name was Echo. On Nov. 20 two people in a vehicle saw and photographed a radio-collared wolf crossing a highway in southern Utah, 95 miles northwest of the Grand Canyon – many suspected it was Echo. Echo was illegally shot and killed in Utah a month later on December 28th. The hunter claimed he mistook the collared wolf for a coyote.
A male wolf from Idaho
In August 2014, radio collar data indicated a four-year-old male from a pack on the Idaho-Canada border had crossed into Utah.
Wolf 314F
In 2009, a female gray wolf known as 314F crossed into the state of Utah. The 18-month-old wolf was a member of the Mill Creek pack in Montana and she was equipped with a GPS collar. The satellite data provided by her collar detailed her epic journey from Montana through Yellowstone National Park and the Bridger-Teton National Forest in western Wyoming. She then went through southwestern Wyoming, southeast Idaho and northeastern Utah before crossing into Colorado. Biologists believe that she dispersed from her pack in search of a mate. Unfortunately, the wolf that made a 1,000-mile trek from Montana to Colorado was found dead in April of 2009.
Wolf 253M
One of the most famous Yellowstone wolves to land in Utah was also the first confirmed wolf in that state in over 70 years. His name was 253M, also known as "Limpy" or "Hoppy". As a young male 253M left the safety of his pack, the Druids, and traveled across southern Wyoming until he crossed into Utah. 253M was caught in a trap in November of 2002 and was released into the wild of Grand Teton National Park two days later. Wolf 253M continued to make headlines until he was shot in Montana on March 28, 2008 during a brief window when wolves of the northern Rockies were without federal protections (before their eventual delisting in 2011).
These amazing journeys have helped reveal the valuable connection between Colorado, Utah and the Northern Rockies wolf population. It's unfortunate that the state has taken suspect measures from letting wolves recover there.
Utah and Wolves
In 2010, a number Utah lawmakers took steps to make war on wolves by introducing a bill that would require Utah to kill or capture any wolf that comes into the state. Utah has also awarded $800,000 over a four year period to anti-wolf lobby groups Big Game Forever (BGF) and Sportsmen for Fish and Wildlife to help strip the gray wolf of federal protections. A 2013 audit left Legislative Auditor General John Schaff troubled. "The upfront payment, lack of accounting review and lack of a current-year plan lead us to believe that the contract lacks sufficient safeguards."
In 2011, Congress delisted gray wolves in Idaho, Montana, and a small portion of northern Utah. If wolves are delisted statewide, the Utah Wolf Management Plan will be fully implemented. For now, Utah only has authority to manage wolves in the delisted area.
In comments on a 2011 draft of the Mexican gray wolf recovery plan, in
which team scientists made the case for inclusion of habitats in southern Utah and Colorado, the Utah Division of Wildlife Resources commented "Identification of areas outside the historic range of the sub-species as part of the recovery area is inappropriate and will be vigorously apposed [sic] (legally and politically) by the Utah Division of Wildlife Resources and the State of Utah."
Here's hoping the newest wolf resident of the outfoxes those who might aim to cause harm.