Call on Governor Inslee to End WDFW's Assault on Wolves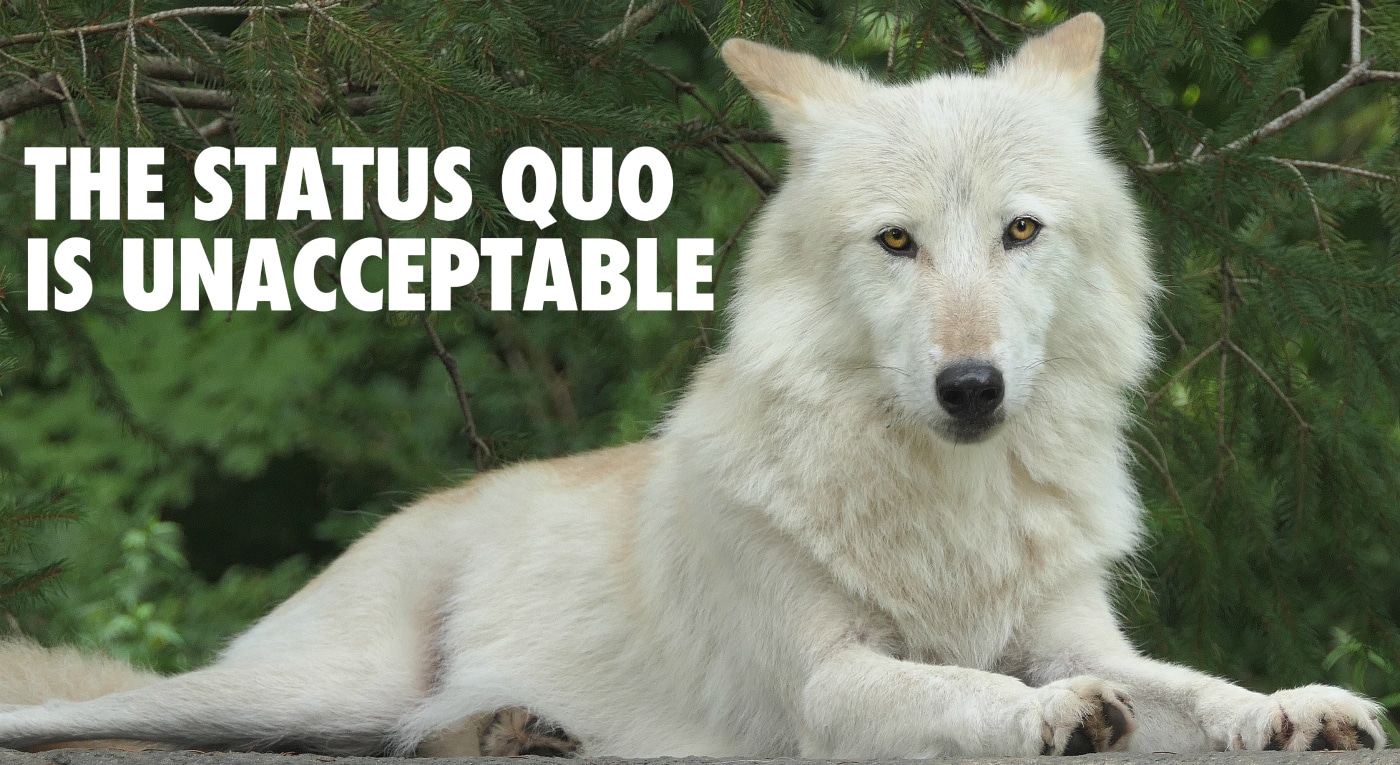 Last fall, Washington Governor Jay Inslee instructed the Washington Department of Fish and Wildlife (WDFW) to better support co-existence between Washington's livestock industry and the recovering population of endangered gray wolves. In his letter, Governor Inslee instructed WDFW to "make changes in the gray wolf recovery program to further increase the reliance on non-lethal methods, and to significantly reduce the need for lethal removal of this species… The status quo of annual lethal removal is simply unacceptable."
Two weeks ago, WDFW gunned down the last two known survivors of the Wedge wolf family in response to predation on cattle grazing primarily on public lands. Today, the agency is out hunting for up to two wolves from the Leadpoint pack.
WDFW has killed four state-endangered wolves since receiving Gov. Inslee's letter, and 34 wolves since 2012, when wolves had just begun to return to Washington after their extermination in the 1930s by livestock interests and government eradication programs.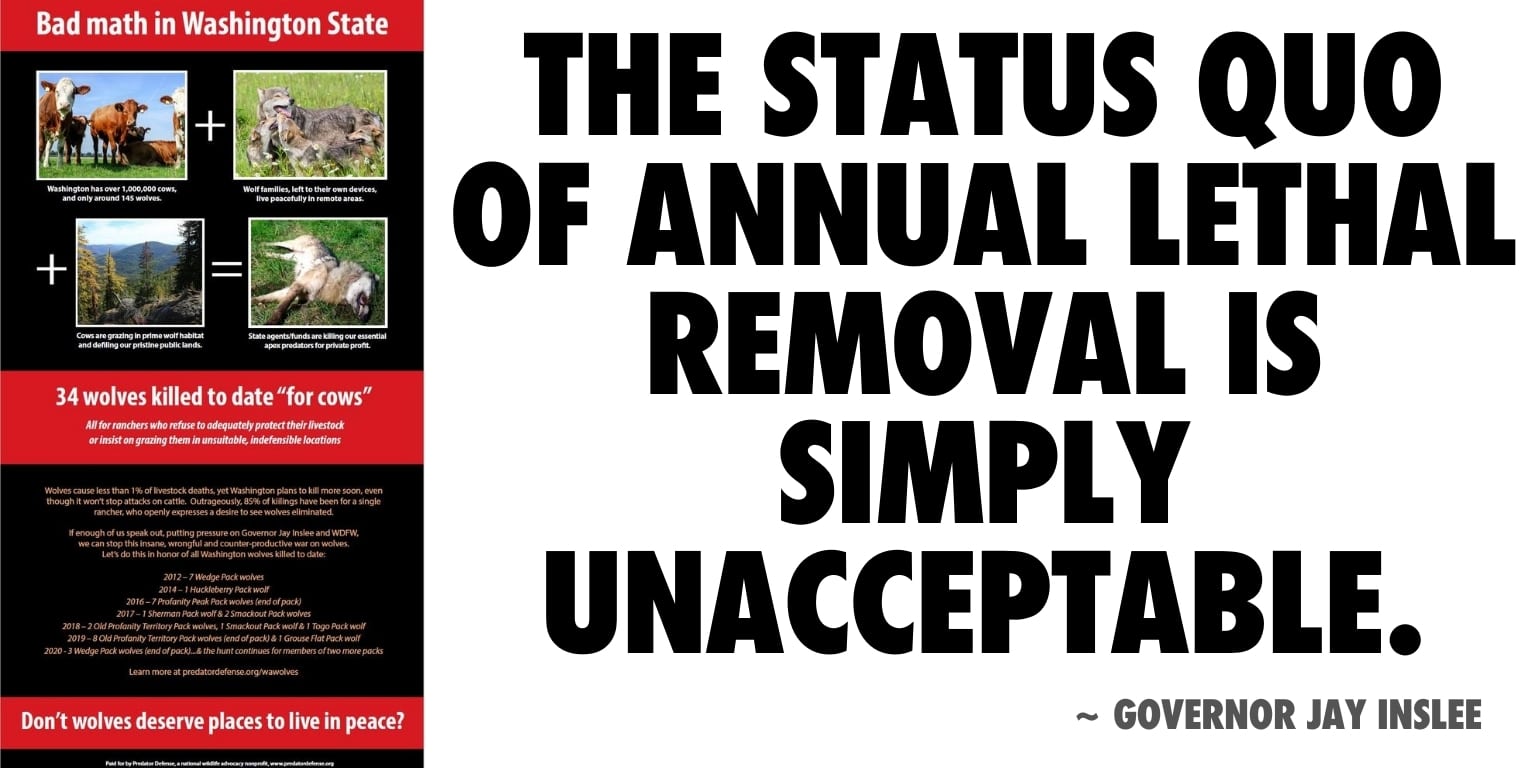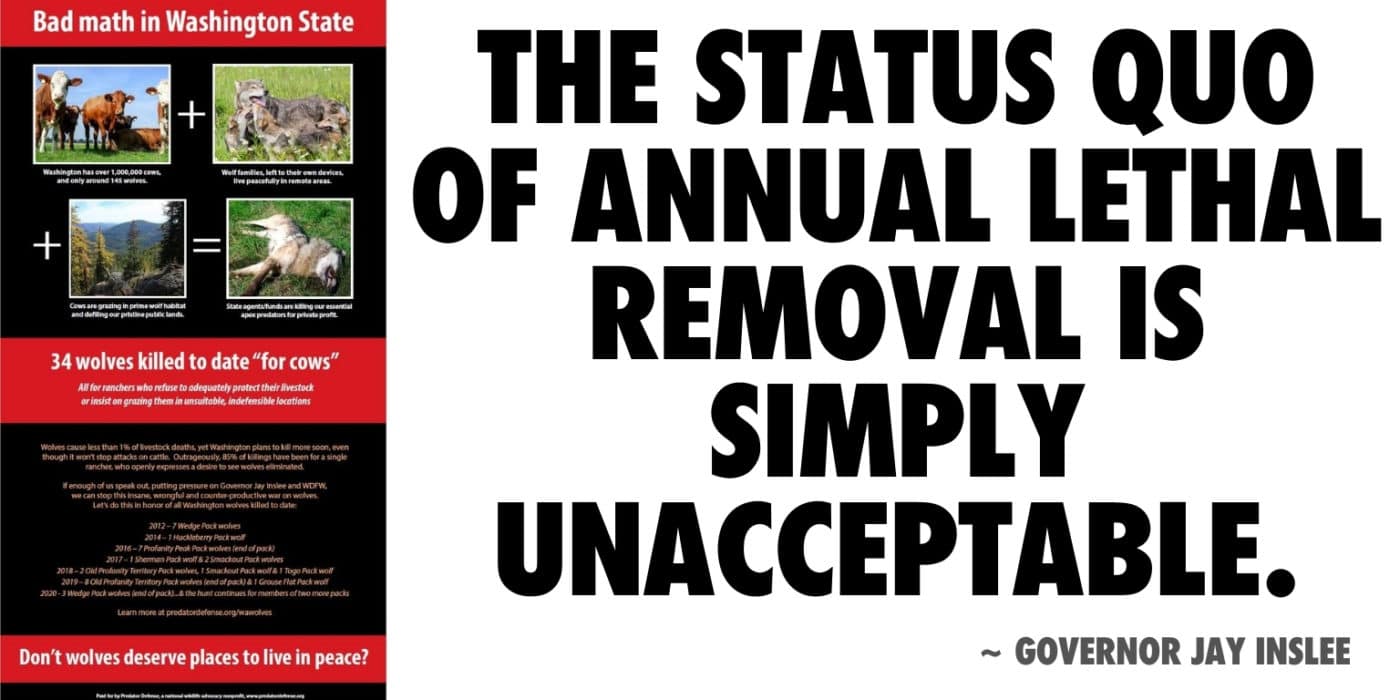 This full-page advertisement paid for by Predator Defense appears in today's Seattle Times. Consider amplifying its message by contacting Governor Inslee today!
It's almost been a year since Governor Inslee instructed WDFW to change the way it manages wolves. The agency cannot continue to ignore this instruction. To change the status quo, Governor Inslee must act now.
Please take action by respectfully calling on Governor Jay Inslee to end WDFW's assault on wolves.