Join the WCC for Some Laughs to Benefit Wolves!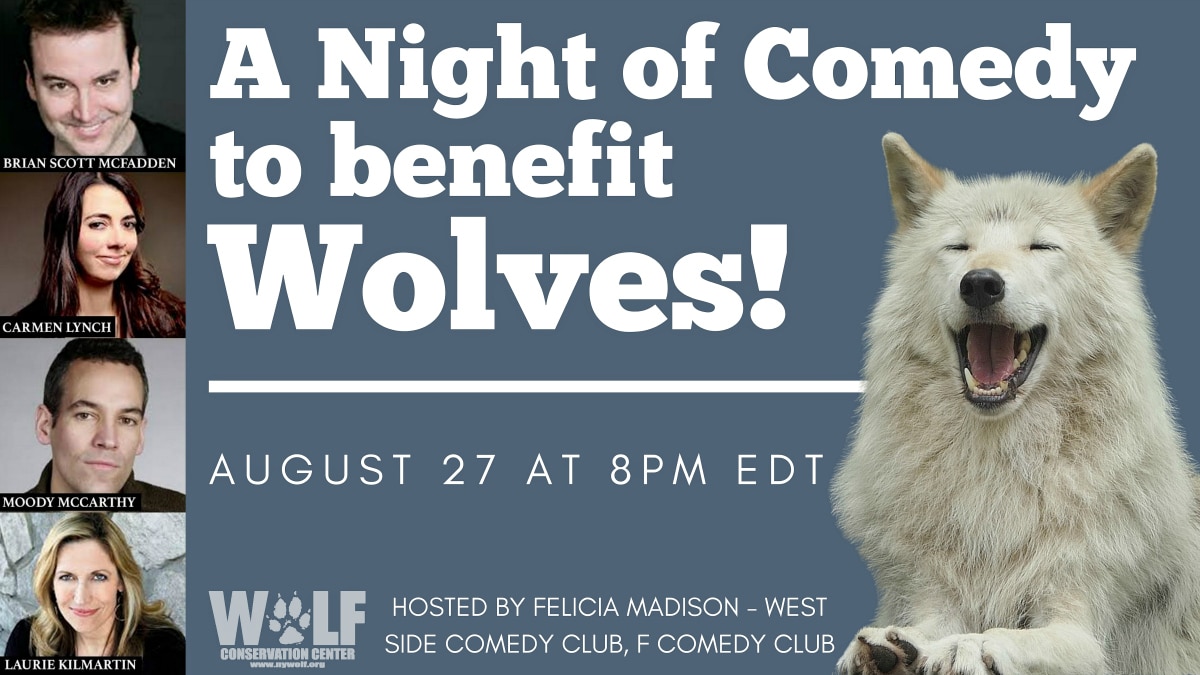 Show your love for wolves with laughter! Join us for an evening of comedy to benefit the Wolf Conservation Center on Thursday, August 27 at 8 p.m. EDT.
Featuring:
Moody McCarthy – seen on Letterman, Conan
Laurie Kilmartin – seen on Conan
Brian Scott McFadden – seen on Letterman
Carmen Lynch – seen on Colbert, Conan
Registration is open — get your tickets today!