Wolf Conservation Center Slammed by Tropical Storm Isaias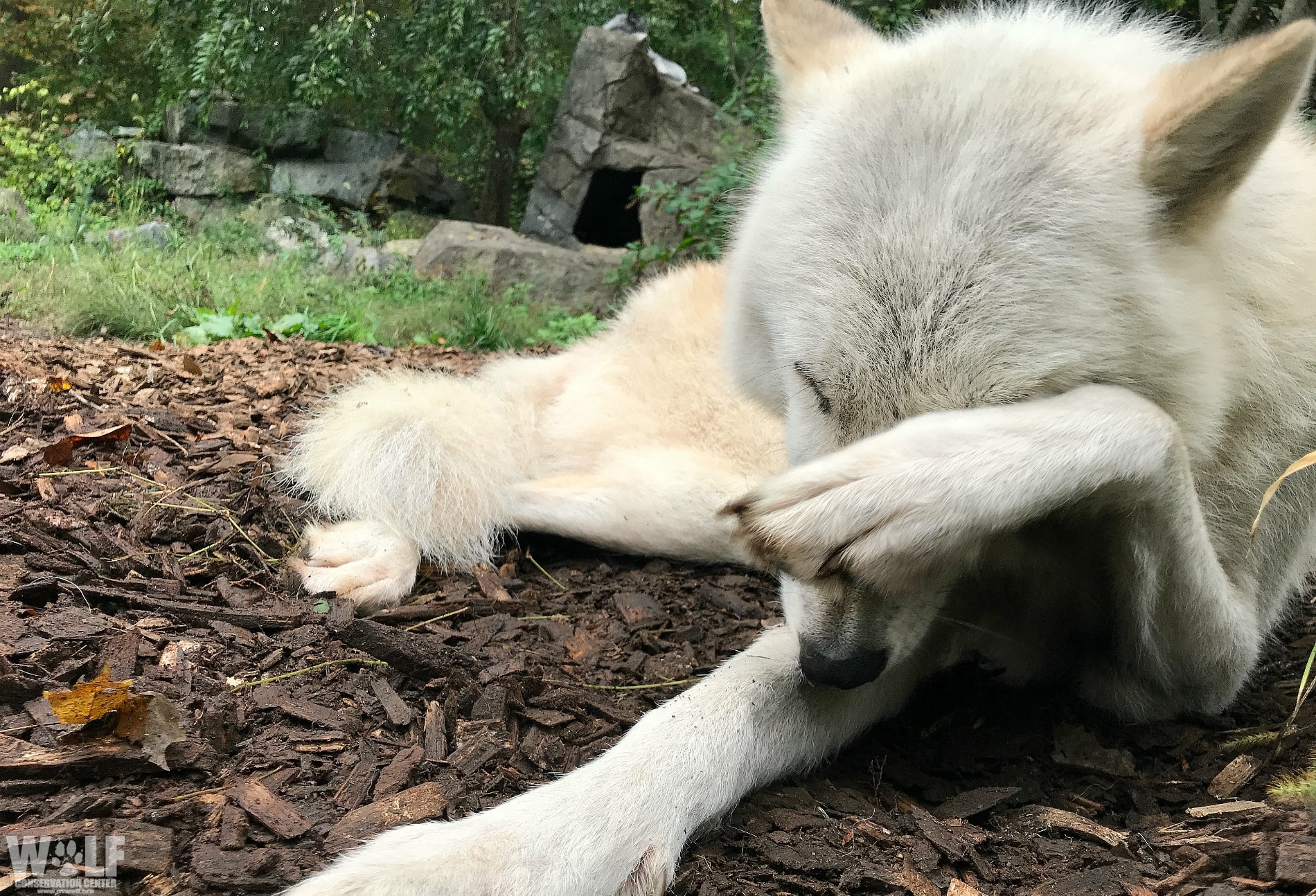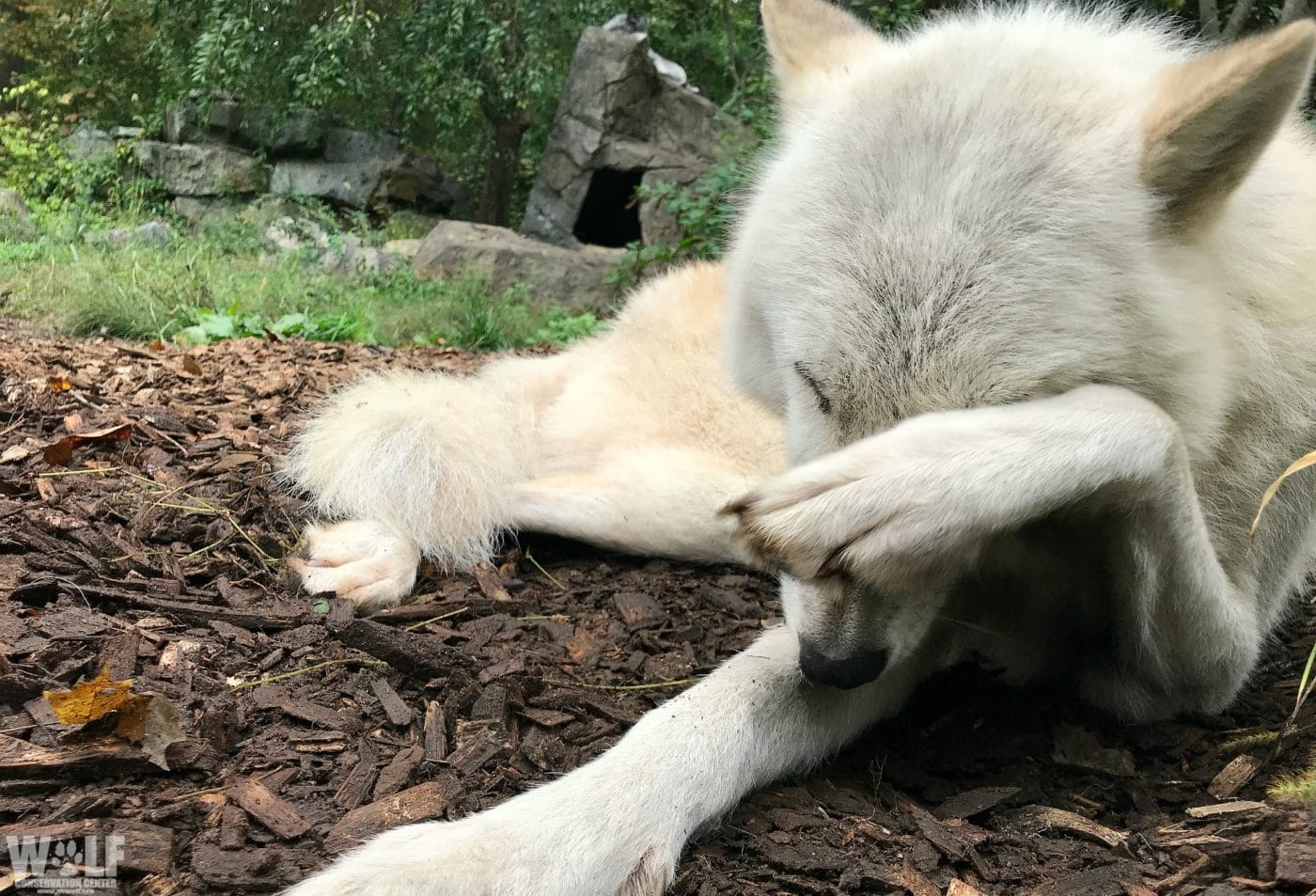 Wolf Conservation Center staff, volunteers, and wolves are sharing a collective sigh of relief today.
Tropical Storm Isaias brought strong winds, rain, and significant fence and tree damage to the WCC.
Thankfully, the wolves are okay.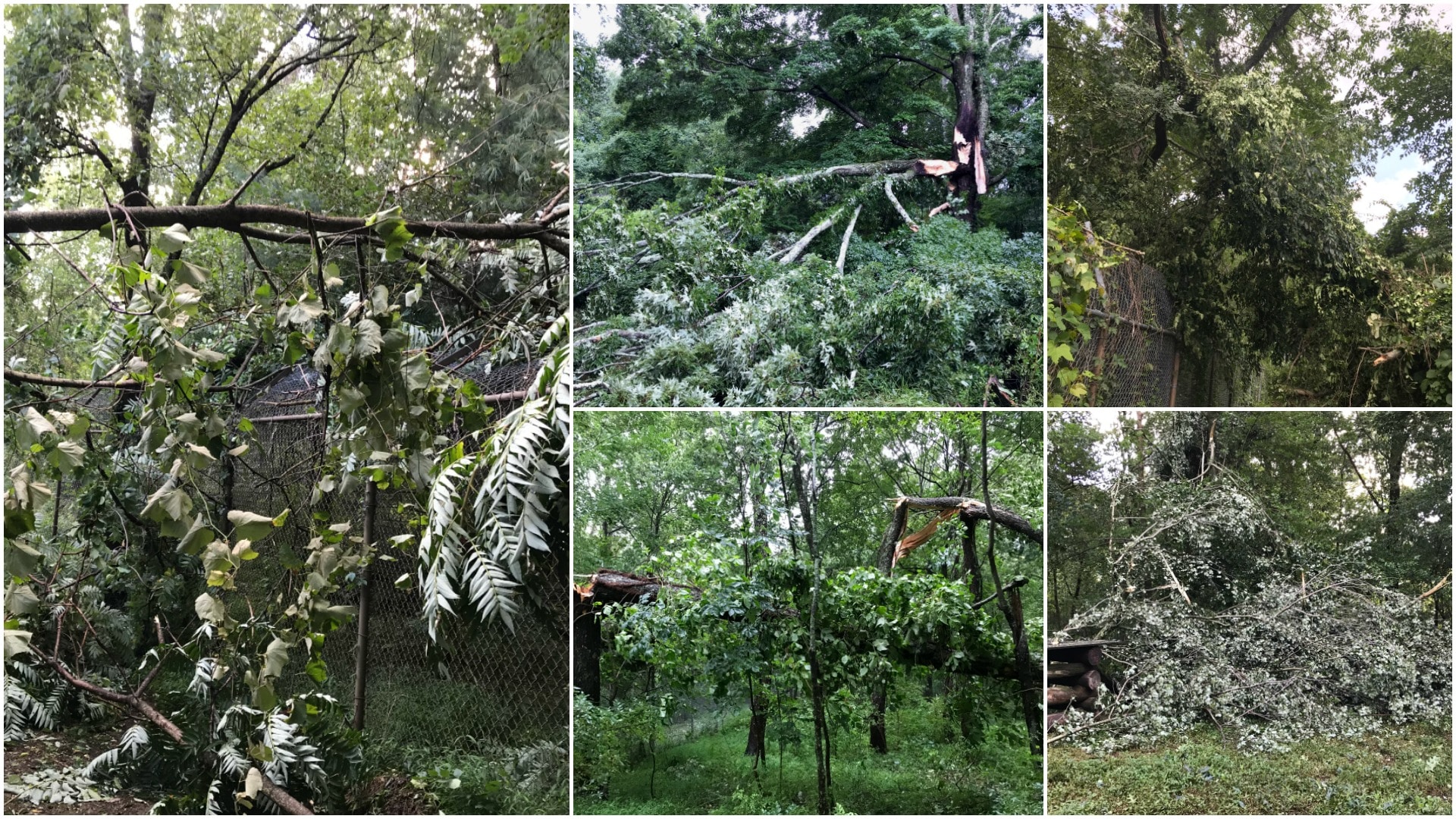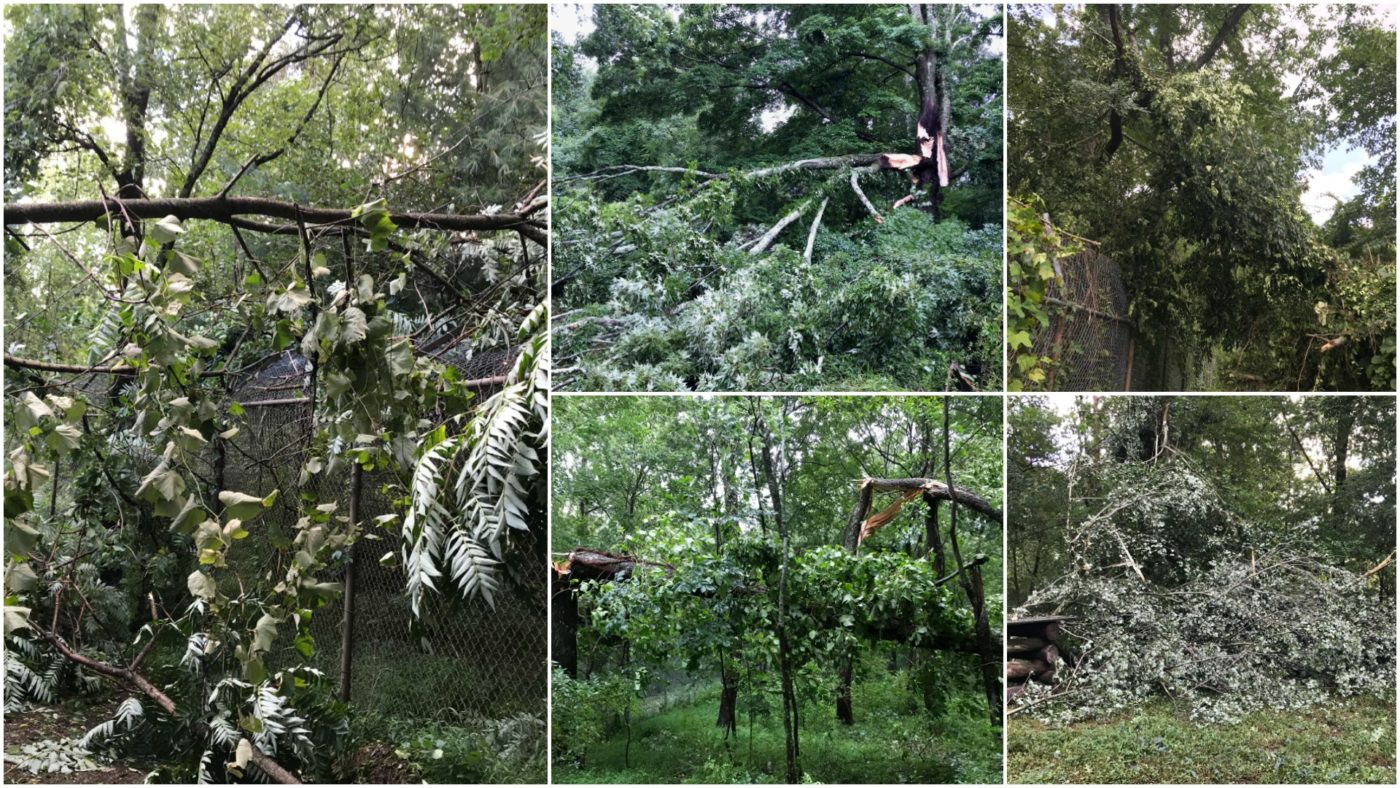 WCC's endangered species facility, which houses the majority of the Center's critically endangered Mexican gray wolves and red wolves, bared the brunt of the formidable storm. Although a number of enclosures were damaged, the wolves remained safe and contained.
WCC staff has been working tirelessly to remove debris, address the compromised fence-lines, and make the pathways and roads accessible. However, many repairs remain to be done. If you are able, please consider making a donation to help us in this effort. Every penny helps!