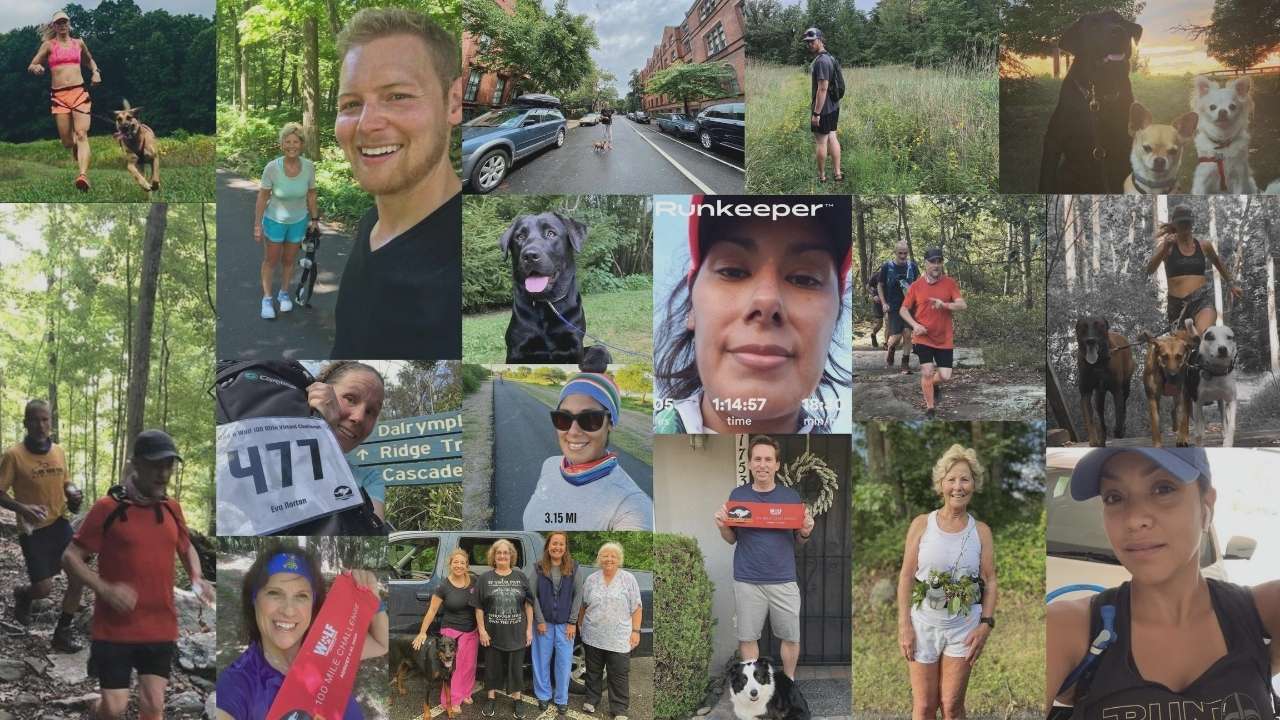 Sending Congratulatory Howls for Completing the Run Like a Wolf 100 Mile Challenge!
Whether you finished 20, 100, or 600 miles, you accomplished something amazing this August… and you did it for the wolves.

We can't thank you enough.
This year, we wanted to give you, our community, something positive to strive for. We asked you to run with us in support of wolves, and over 1,200 of you heard our howls.
Thanks to you, the Wolf Conservation Center will continue with strength in our mission to protect and preserve wolves across North America through education, advocacy, and species recovery.
Don't stop the challenge! Run Like a Wolf may be over for this year, but that doesn't mean that you have to stop achieving. Seize every day like it's your last – after all, that's what a wolf would do!
Don't forget to log your results!
The last day to submit your results is Friday, September 4th at 11:59 P.M. EST. Only participants and relay teams with 100+ miles logged between 8/01 – 8/31 in RunSignUp will receive a medal. No late results will be accepted.
If you enjoyed this event, please consider donating to the Wolf Conservation Center!