Critically Endangered Red Wolf Illegally Killed in August; Only 7 Known to Remain in Wild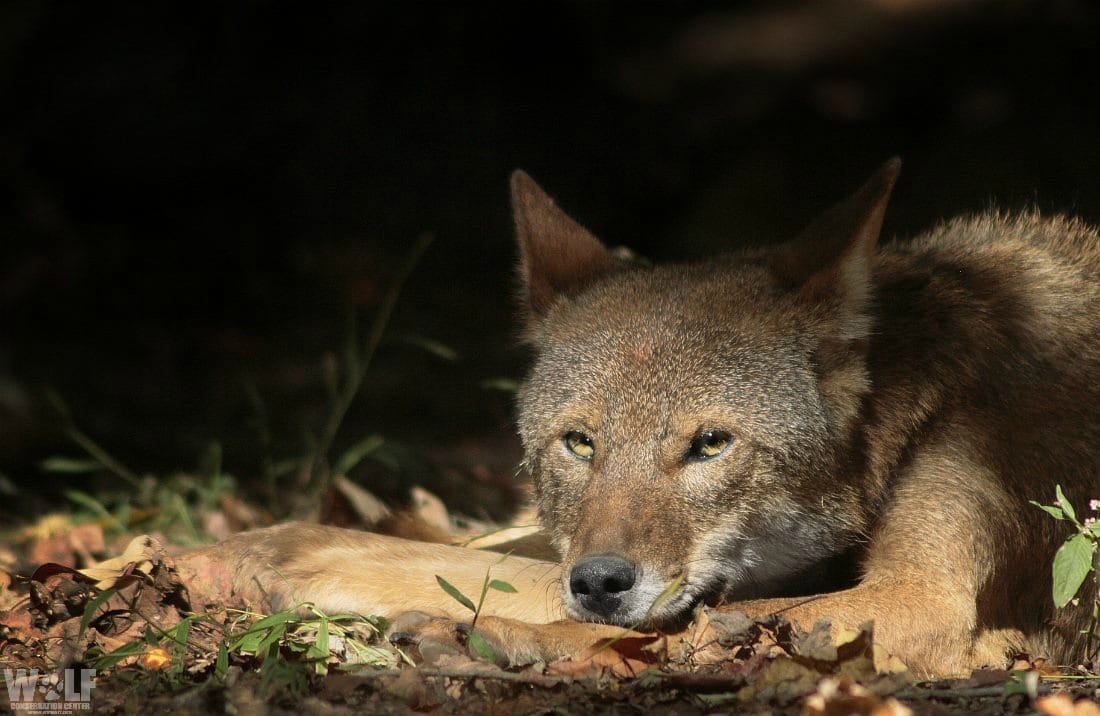 A critically endangered red wolf was found dead from a gunshot wound on private lands in North Carolina in August, according to the U.S. Fish and Wildlife Service. She was three years old. There are now only seven red wolves known to remain in the wild.
The female was a dispersing member of the famed Milltail Pack, a group of red wolves that resides within Alligator River National Wildlife Refuge.
Her illegal death highlights a key threat to red wolf recovery – humans. From 1987, when the first captive-bred red wolves were released to North Carolina, through 2014, a total of 386 red wolves died. Of these, 121 were confirmed to be illegal killings. These killings, combined with a lack of red wolf management from the USFWS, caused the wild red wolf population to drop to its lowest point since the reintroduction effort began.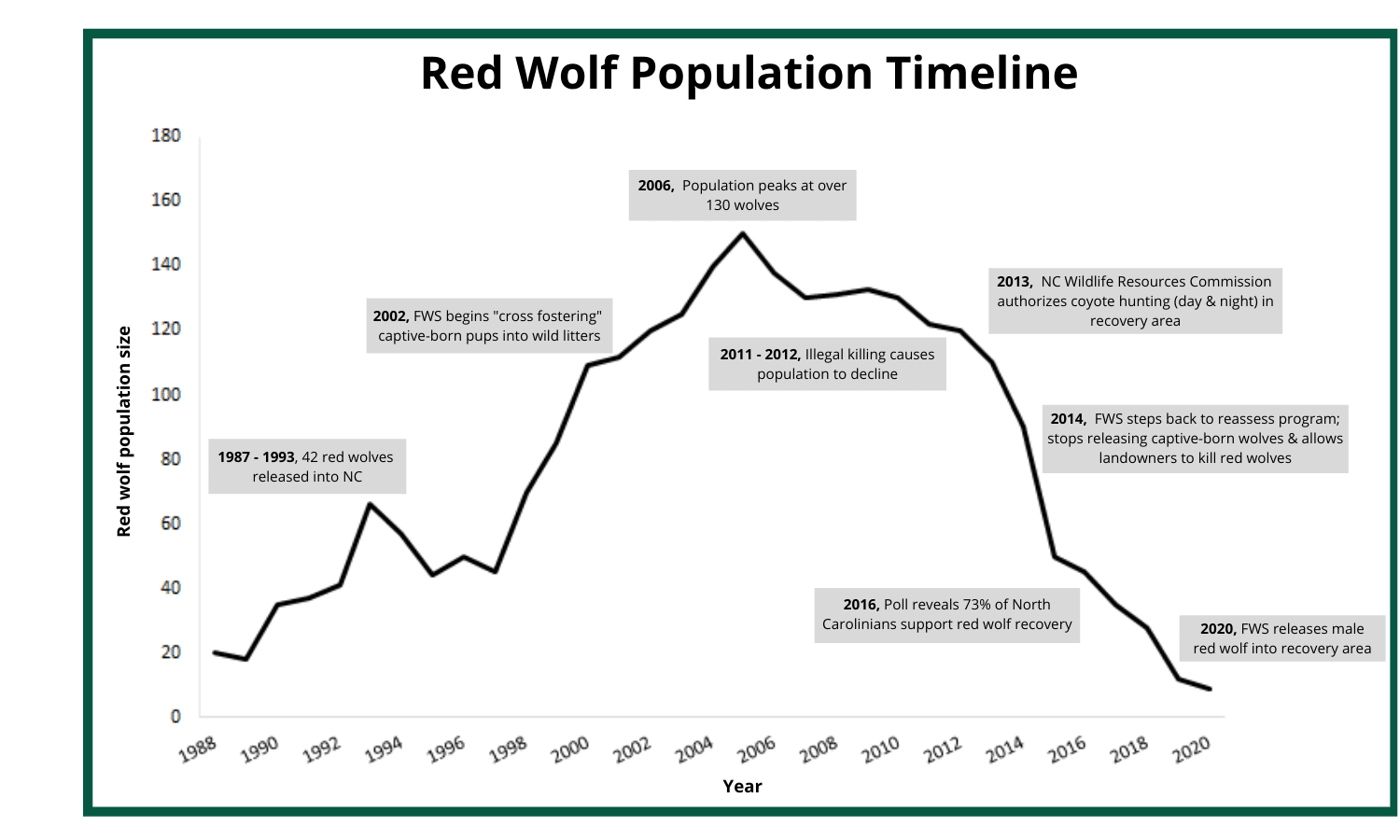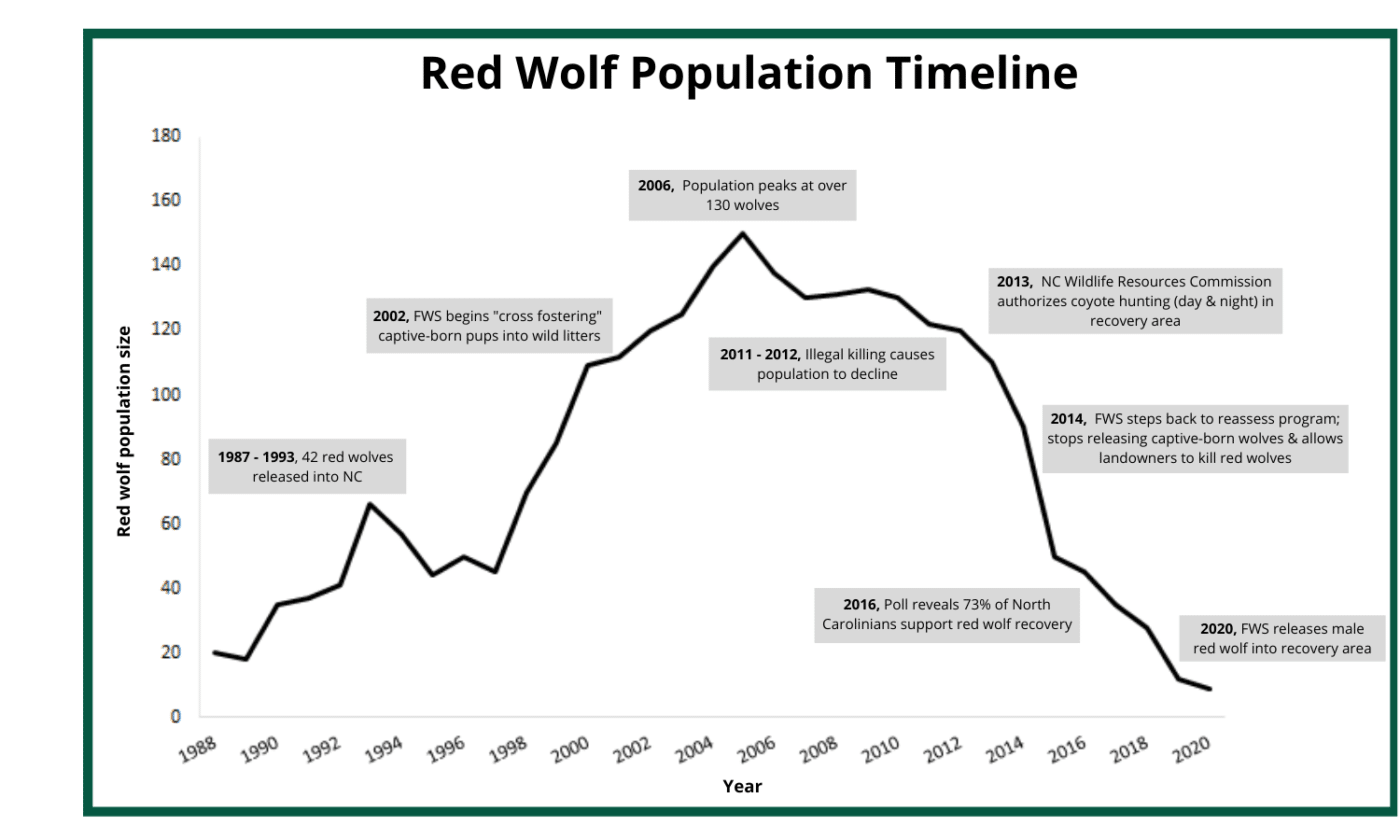 A Timeline of Mismanagement
In 2014 USFWS announced it would be conducting a review of the red wolf recovery program in eastern North Carolina and halted valuable and effective management efforts; they ceased captive-to-wild red wolf releases and terminated their adaptive management of coyotes in the region. As a result of this inaction and mismanagement on the part of the USFWS, coupled with illegal killings, the world's only wild red wolf population plummeted. No wild litters were born in 2019 or 2020.
In June 2018, the USFWS released its proposal for managing the last wild red wolves – a single population in eastern North Carolina consisting of fewer than 30 individuals. The Service proposed to reduce the red wolf recovery area by nearly 90 percent and limit the wild population to just 10 – 15 wolves. The proposal would also eliminate protections for any red wolves that wander off the newly-designated recovery area, effectively allowing anyone to kill red wolves on private lands, for any reason.
Later that year, a federal judge ruled that USFWS has a duty under the ESA to protect and conserve red wolves and that their decisions to halt wild releases and allow landowners to kill red wolves violated their legal requirements under the ESA. Read more.
Challenges to Recovery Remain
Despite having been found in violation of the ESA in 2018, USFWS continues to violate the ESA by failing to further red wolf recovery and jeopardizing the continued existence of wild red wolves.
On October 2, 2020 a legal agreement reached as the result of a lawsuit brought by the Center for Biological Diversity stipulated that USFWS must update its plan for saving critically endangered red wolves in the next two and a half years; specifically by February 28, 2023.
As the last of the world's wild red wolves dwindle we're faced with an urgent question: Are we going to let this species go extinct under our watch?