USFWS Locates Additional Wild Red Wolf, Increasing Confirmed Wild Count to 8 Wolves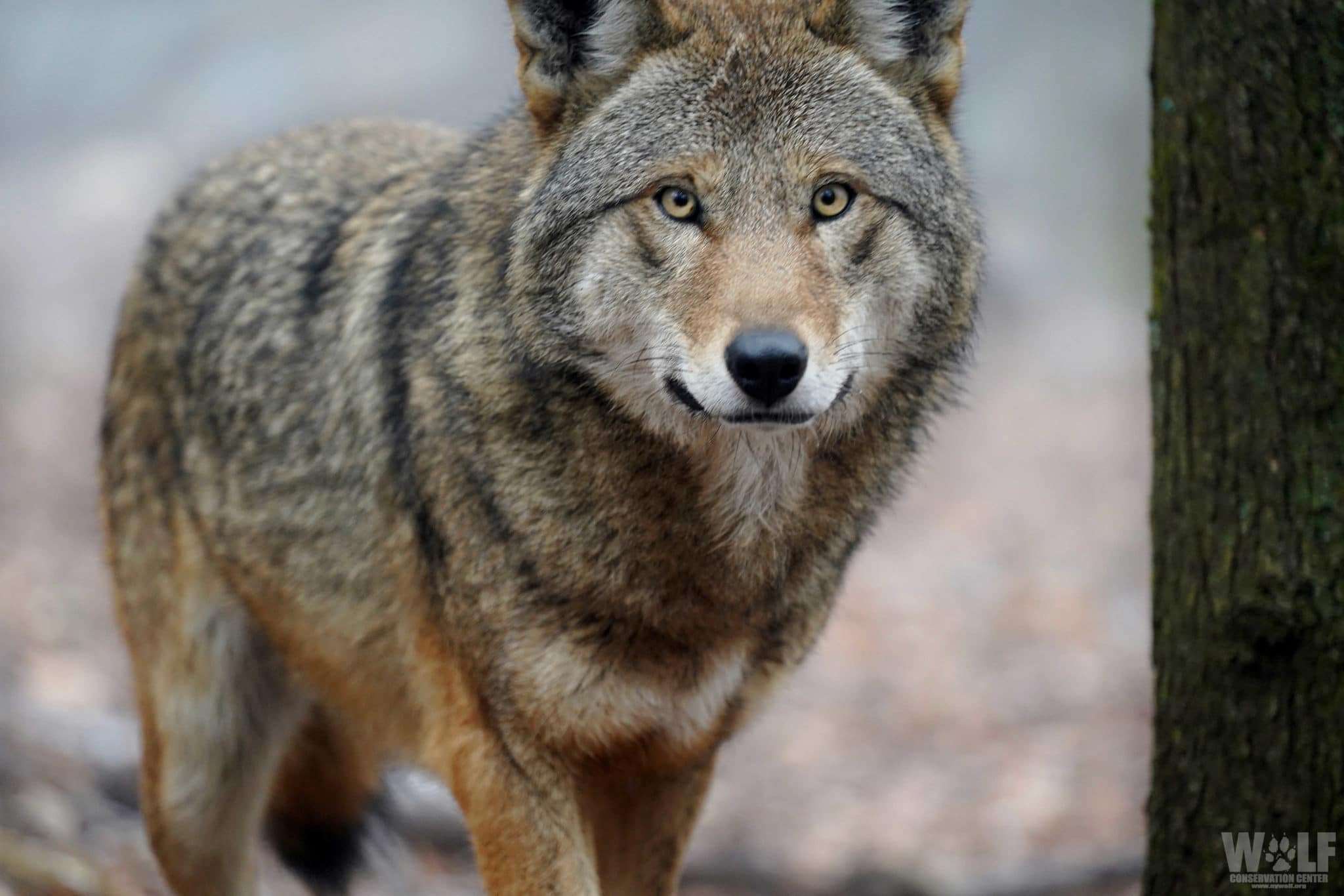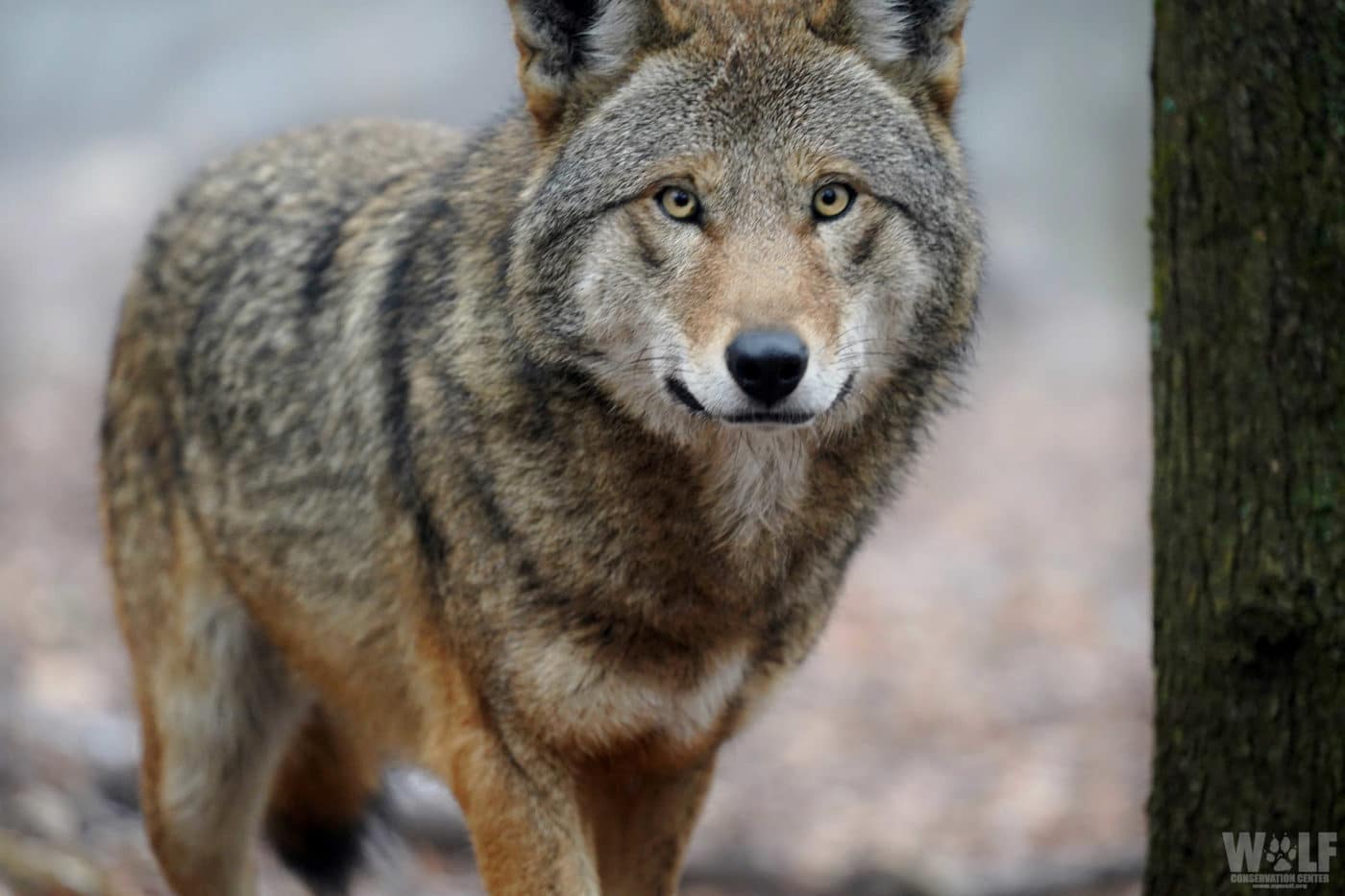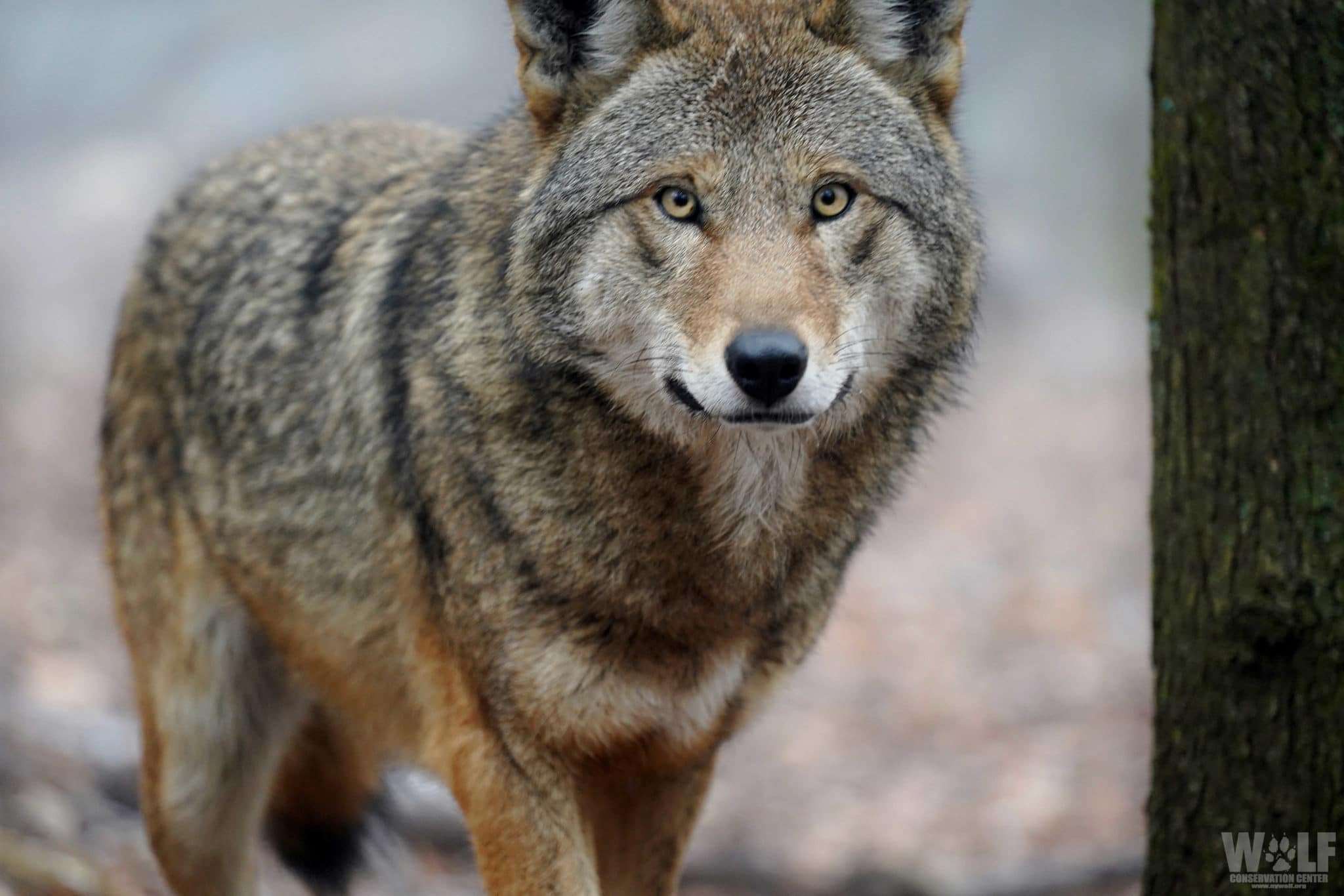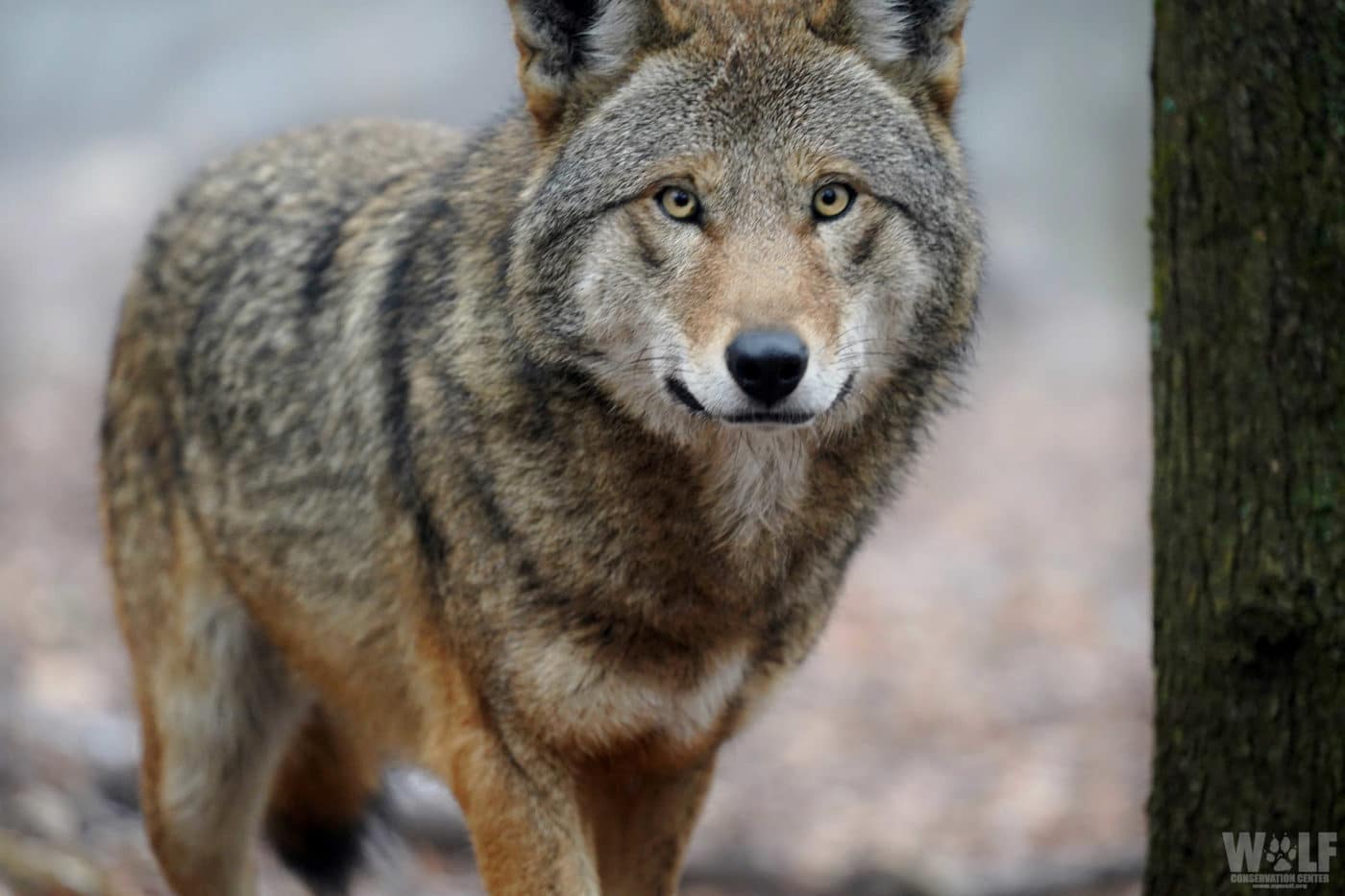 U.S. Fish and Wildlife Service (USFWS) officials confirmed that they located and collared a critically endangered wild red wolf earlier this season, bringing the total number of known wild red wolves from 7 to 8 individuals.
The 11-year old female was captured in the Milltail pack territory a few weeks ago and USFWS officials fitted her with a tracking collar to better monitor her movements. Although her presence alone is worth celebrating, her storied past highlights the resilience of this rare species. She was born to the Milltail Pack in 2009 but dispersed from her family at a young age and spent the majority of her adult life in the Dare County Bombing Range in the heart of Alligator River National Wildlife Refuge (see map).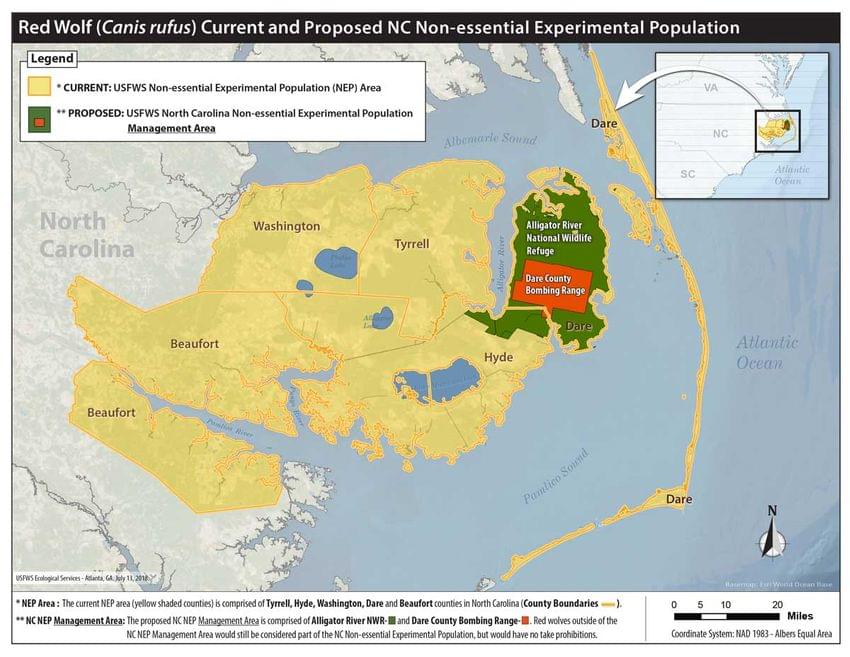 Although she was captured and collared as a young wolf, her radio collar failed over a year ago and officials assumed she was dead due to her age; due to anthropogenic factors, many wild red wolves don't live beyond 3-4 years. Now 11 years old, she has seemingly defied the odds.
Her "rediscovery" strikes an exciting yet somber note because while her confirmed presence brings the total of known wild red wolves to 8 individuals, red wolves are still hovering on the brink of extinction for the second time. Yes, this female red wolf embodies grit and perseverance in the face of adversity, but should she alone need to fight for her very right to survive?
A Call to Action
As stewards of the very wild lands and places that red wolves call home, her rediscovery should reignite the collective passions of our nation to save her species. She's doing her job – surviving. It's time for humans to do ours and save red wolves.
We need to right our wrongs of the past, ensure our actions and efforts are in line with the Endangered Species Act's conservation mandate, and support red wolf recovery at viable or ecologically effective levels.