At Least Ten Endangered Mexican Gray Wolves Killed in Last Months of 2020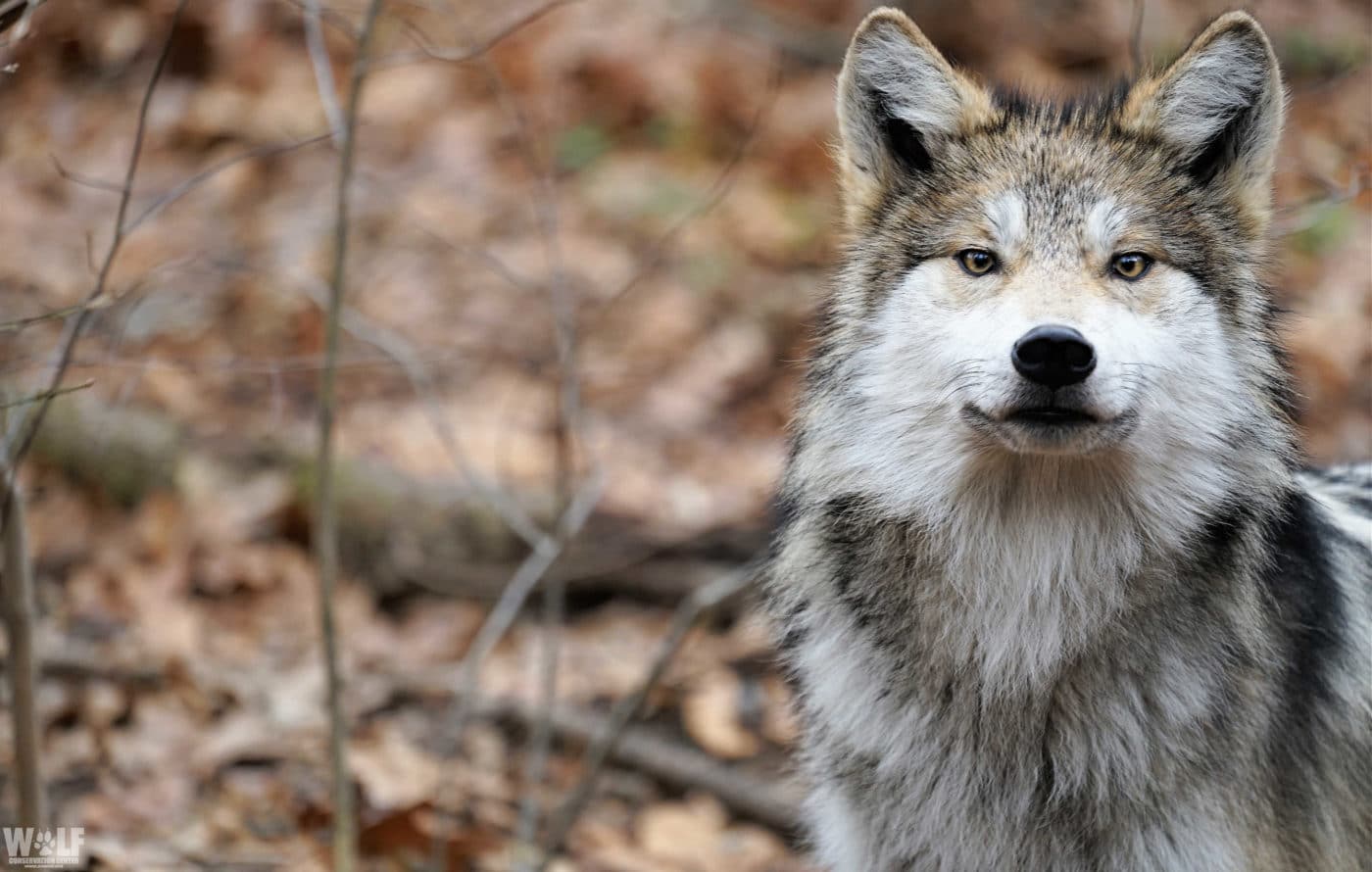 The Arizona Game and Fish Department (AZGFD) announced in the Mexican Wolf Recovery Program Quarterly Update that ten endangered Mexican gray wolves were found dead in Arizona in the last quarter of 2020, bringing the total number of Mexican wolves killed in 2020 to 29. The incidents are under investigation. Another wolf pup died in U.S. Fish and Wildlife Service (USFWS) custody.
A Wild Connection to Captive Wolves
One of the wolves found dead has a special connection to the Wolf Conservation Center; she served as the adoptive mother for Mexican gray wolf Hope who was cross-fostered into the Saffel Pack in Arizona in May 2019 and is the biological sister of Hope's father, Lighthawk (M1564). Her alphanumeric name is recorded as AF1567 but her value to her family and her species is much more significant than any number can convey.
Nicknamed "Lupin" through an annual naming contest for children, the courageous female eventually became the breeding female of the Saffel Pack, a family of wolves that resides in the Apache-Sitgreaves National Forest. She and her mate M1441("Kiko") welcomed many pups throughout the years, including a feisty and genetically diverse New Yorker named Hope. Tragically, their time together came to an abrupt end when M1441 was caught in a trap set by USFWS; he suffered severe injuries and lost his leg. He was never able to fully reunite with his family upon his return to the wild and was eventually killed by USFWS officials in June 2020 on behalf of the livestock industry.
Unlike her brother Lighthawk, who was removed from the wild by USFWS, Lupin/F1567 was at least able to live her entire life in the wild, something many lobos only dream of.
A Deadly Quarter for Wolves
In addition to the F1567, nine additional Mexican wolves were reported dead in the fourth quarter of 2020. A yearling member of the Saffel Pack, f1851 ("Sombra"), also died while in USFWS custody. USFWS removed her from the wild to appease the livestock industry.
The fourth quarter updates, sorted by region and wolf pack: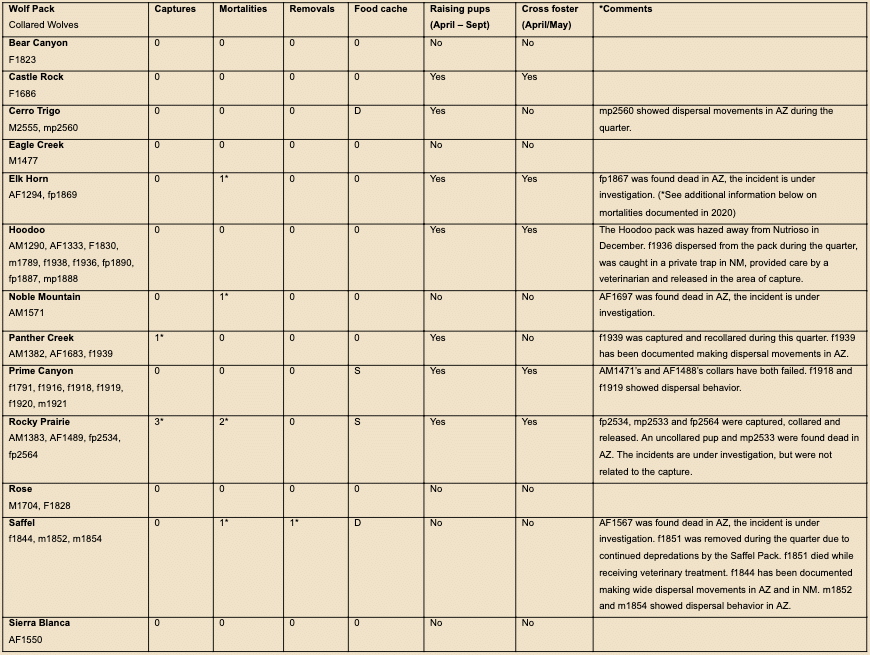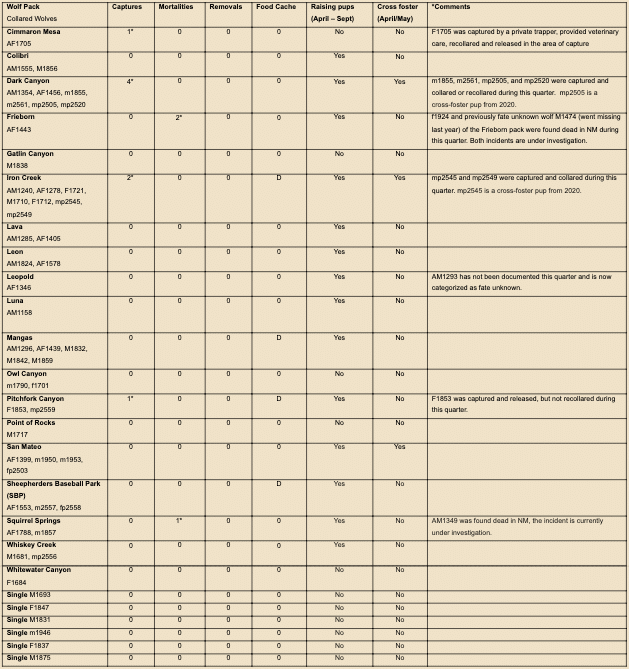 Background
The Mexican gray wolf is one of the most endangered mammals in North America. With just a single population in the United States numbering 163, numerous threats, including widespread illegal killing and genetic decline, menace the fragile population.
USFWS manages wild Mexican gray wolves via a 2015 management rule deemed as inadequate by the scientific community for arbitrarily limiting population numbers, banning wolves from needed recovery habitat, and increasing allowable killing.
In a 2018 decision, a Federal Court largely rejected the management rule for failure to further the conservation of the Mexican wolf. The Court ordered the USFWS to remedy numerous deficiencies in the rule and issue a new science-based rule by May of 2021.