International Women's Day Celebrates Strong Female Wolves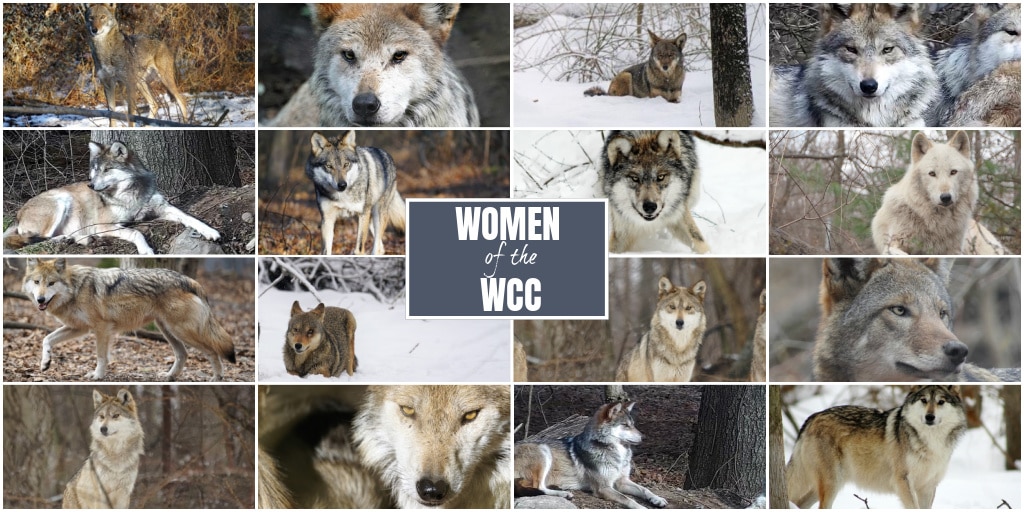 In honor of International Women's Day, we're highlighting the females – 16 wolves, to be exact – that support the WCC each and every day.
Meet the wolves: Alawa, Lava, Valentia, Charlotte, Trumpet, Babs, Belle, Max, Jean, Nita, Rosa, Bria, Diane, Hélène, Martha, and SkyRae.  
From seasoned mothers that highlight the importance of family, to impassioned youngsters that exemplify what it means to be "wild," the females encompass all things a wolf should be: brave, loyal, loving, and fiercely intelligent. Together, these females offer valuable insight into the world of wolves and are powerful players in the fight to preserve wolves' rightful place in the environment.
Show your support for these trailblazing women by symbolically adopting one today!