Wolf Conservation Center Mourns Loss of Endangered Red Wolf Mother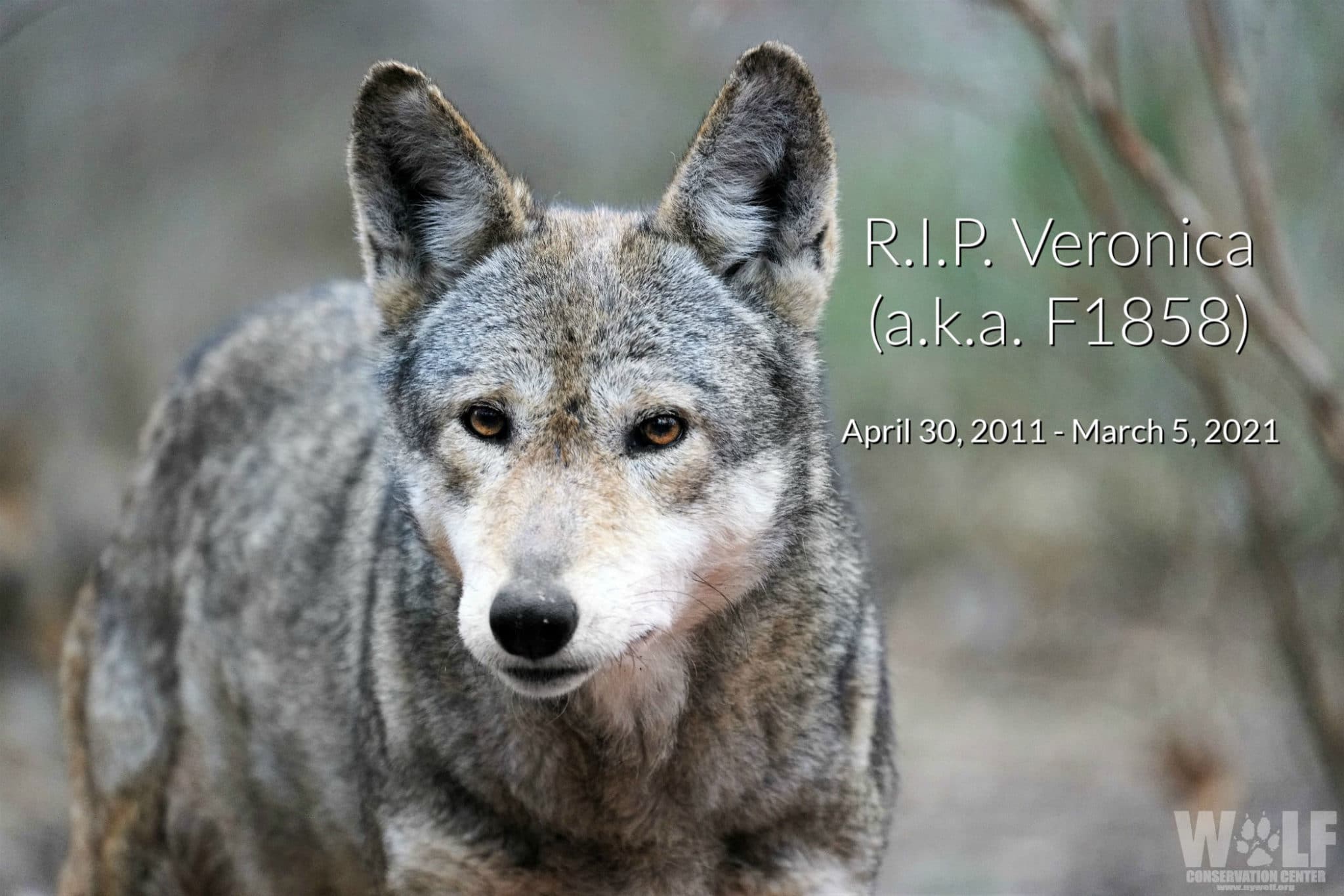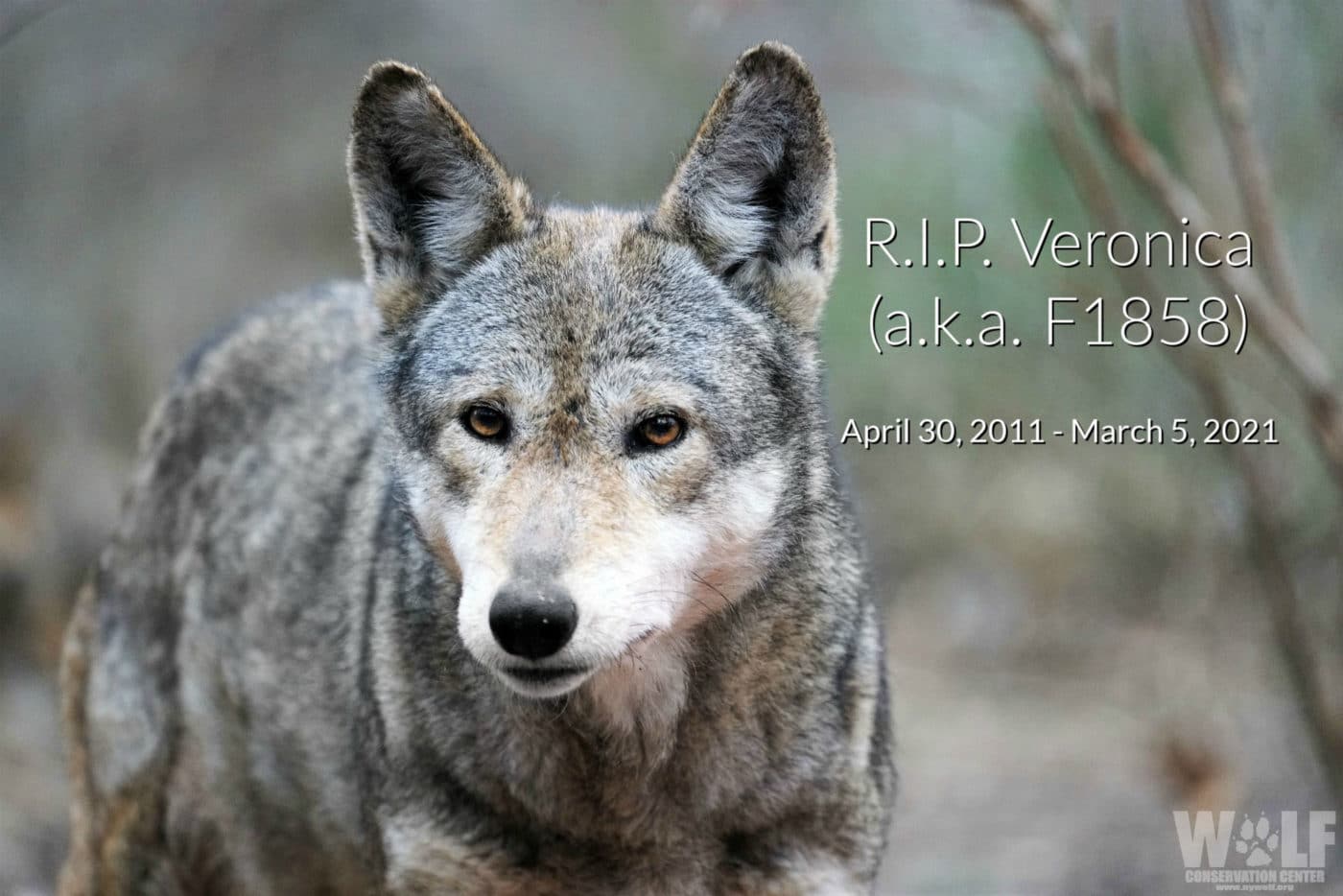 Dear Friends,
It is with a heavy heart that I share devastating news about a beloved matriarch. Red wolf Veronica, also known as F1858, passed away earlier today from a closed pyometra. She was nine years old.
Veronica joined the Wolf Conservation Center pack in 2017 when she and her family arrived from the Museum of Life and Science in North Carolina. Unbeknownst to them, the endangered group quickly burst into the hearts and minds of a global audience thanks to the WCC's live-streaming webcams. Viewers exclaimed with joy and delight watching Veronica guide her rambunctious pups through their developmental years, and celebrated from afar when the experienced mother of four became a mother of ten – she gave birth to six pups in 2018!
As the family grew in size, so did Veronica's influence. She taught her children the importance of love, teamwork, and family – and that there's always time for a quick romp in the snow or a harmonious howl.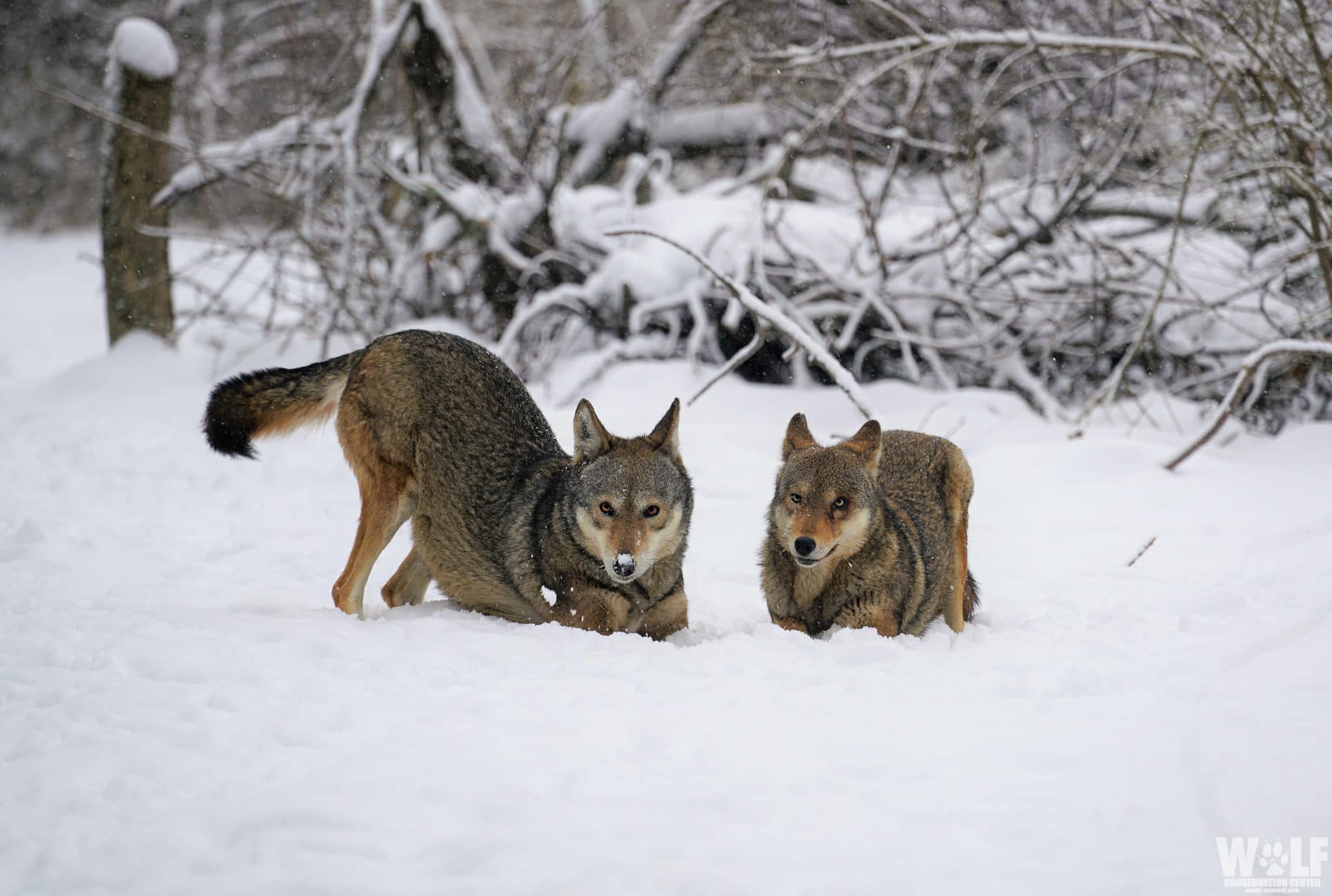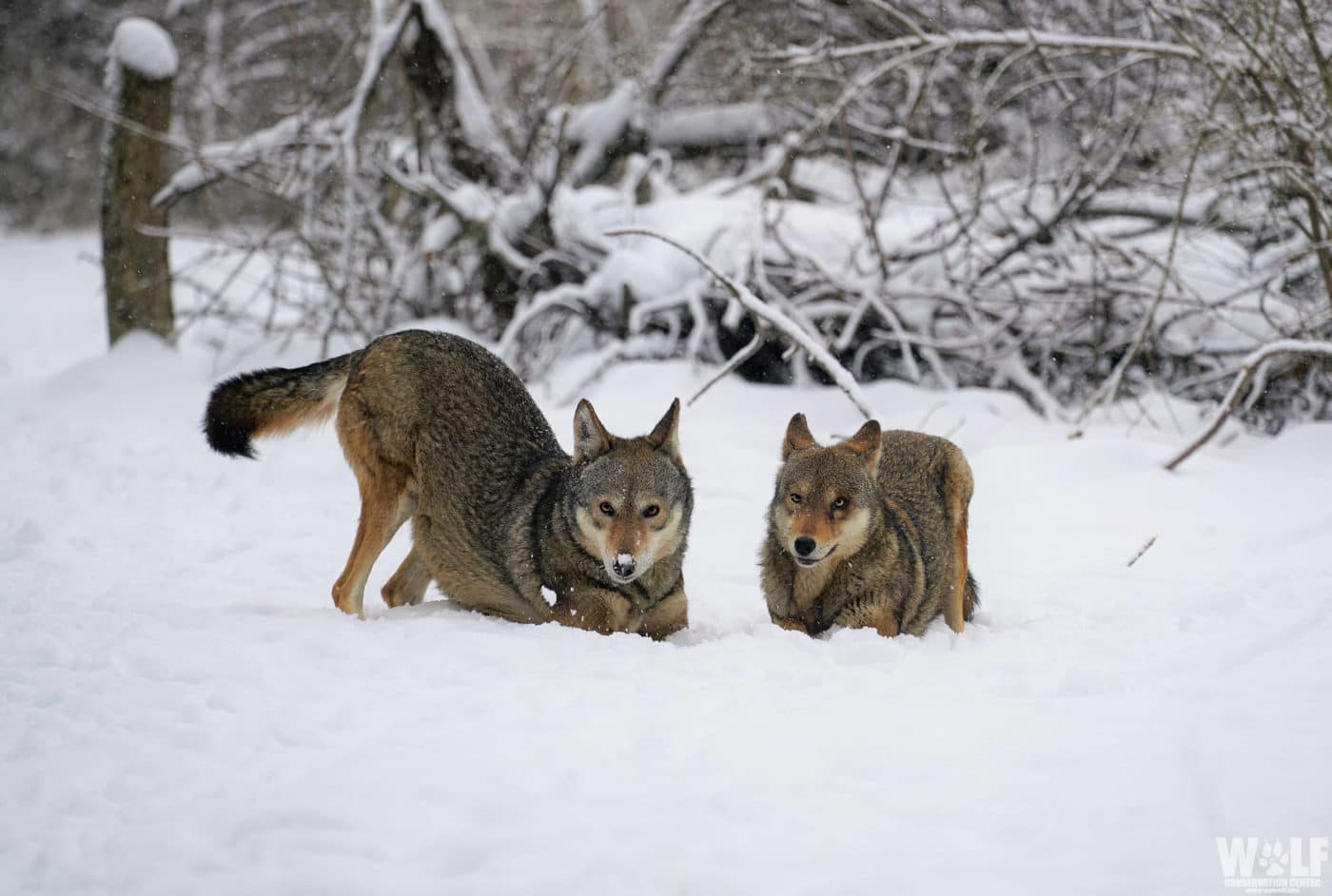 We can be better and do better because she lived. Her loving and tenacious spirit will empower us to continue the fight to safeguard the wild legacy she leaves behind.
Our hearts go out to her family (mate Sam and children Tom, Notch, Gilda, Penny, Martha, SkyRae, Rich, Max, Hunter, and Shane) and the many people who she had unknowingly touched. Thanks to her, millions of people are connected to the plight of red wolves and are dedicated to their recovery.
RIP, Veronica. We miss your nurturing soul already.
Maggie Howell
Executive Director, Wolf Conservation Center