New Song by Shawna Ray, "Good Wolf," Inspired by Wolves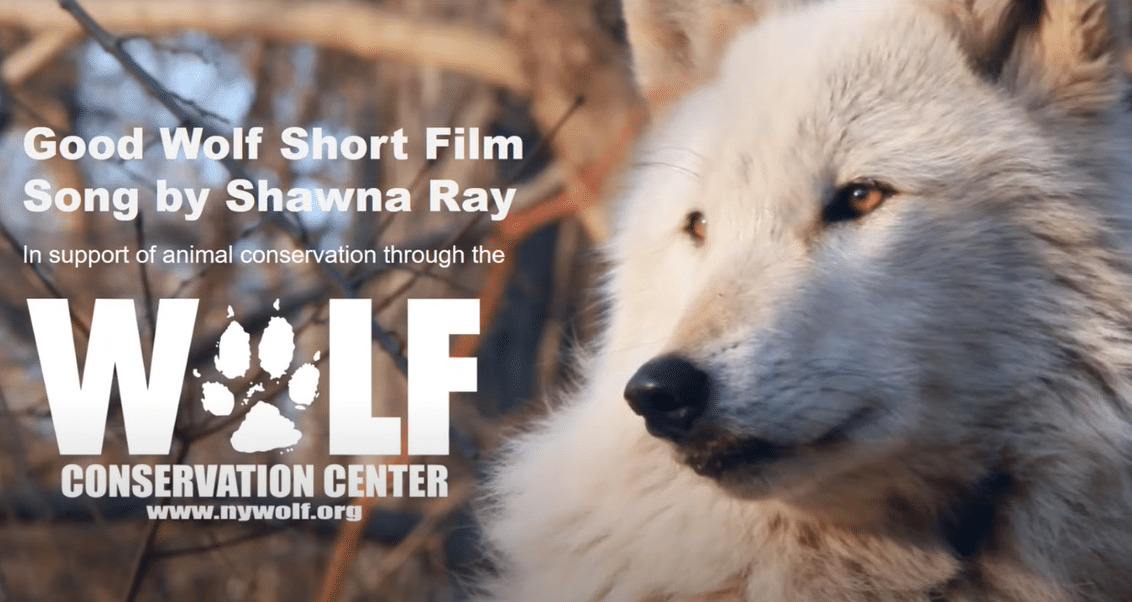 In celebration of Earth Day coming up on April 22, Shawna Ray, a singer/songwriter, author, and communicator from Columbus, Ohio, wrote the song "Good Wolf" and created a short film to bring awareness to the plight of wolves and wildlife.
Shawna first visited the WCC in 2018 at the invitation of Dr. Scott Kantro, a long-time member of the WCC's Board of Directors. Shawna was captivated by the wolves and inspired by the WCC's efforts to protect their wild kin.
Shawna wrote "Good Wolf" the night after her visit to the WCC and recorded it in Nashville, TN produced by Elliott Didur. An acoustic version of the Good Wolf song was released on Shawna's Catch 22 Album and then developed with full production using video of wolves from the WCC and other licensed stock footage to create the short film.
"Good Wolf" is written from the perspective of a mother wolf wanting to protect her family, much like our human families. We encourage you to watch and share the short film and support conservation this Earth Day!
Learn more about Shawna's work: www.shawnaray.com
Email Shawna: contact@shawnaray.com