Wolf Statue for Sale to Support Wolf Recovery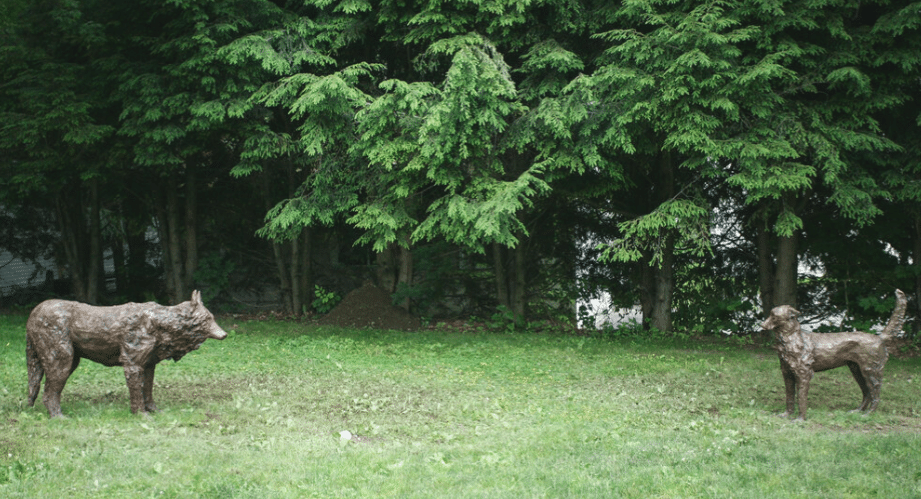 On their way to meet Ambassador wolves Zephyr, Alawa, and Nikai, most visitors to the Wolf Conservation Center walk by a beautiful bronze statue depicting a gray wolf and a dog looking at each other. Artist Colleen Rudolf created "Encounter" to express the themes of nonverbal communication and how humans (and dogs) relate to their wild ancestors. Placed along the pathway to the Ambassador wolf enclosure, the statue has become a staple of the WCC's campus and a profound representation of how intricately intertwined our human lives are with our wild roots.
"Encounter" is for sale, with 20% of proceeds benefiting the Wolf Conservation Center. Interested buyers should email Colleen with inquiries, or visit Colleen's website.